Disney Magic in Naples, Italy (Guest Pictures)
A group of regular contributors to disneygeek.com, the retiredgeeks, crossed paths with the Disney Magic in two ports on a recent European Cruise. Here are pictures from Thursday June 12, 2014 in Naples, Italy.
The ship arriving out of the haze. This time it docked further away and did not pass directly by them.
They drove by the Disney Magic (sort of) while on a shore excursion.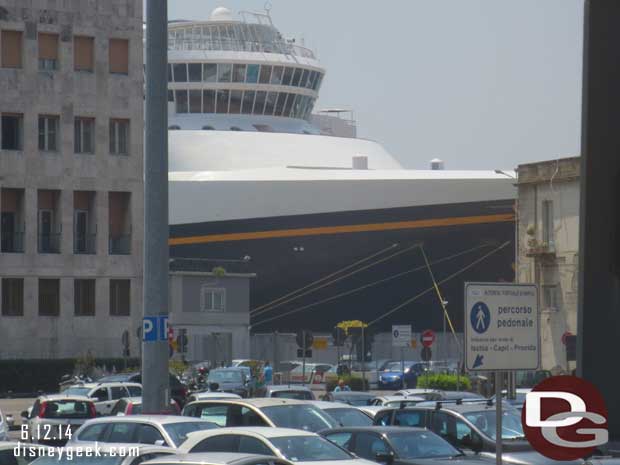 They crossed paths with Disney shore excursions while they were on theirs. Here are a couple signs.
Back onboard their ship later in the day, they were able to see the upper decks of the Disney Magic. The blue tint is because of a window they were shooting through. I thought the old building between the funnels was interesting so I included the picture.
Here is one from outside, but the funnel block the building.
Here is a closer look at the Twist 'n' Spout slide.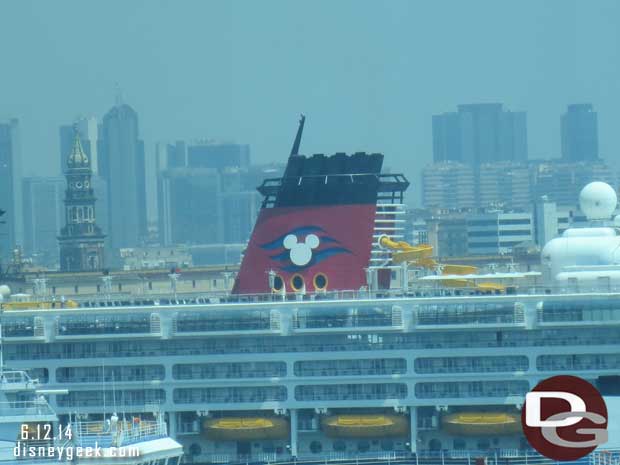 And on the front funnel is the AquaDunk.
One last picture of the Disney Magic in port in Naples Italy.
---
Related Link: