Disney Pixar Inside Out Thought Bubble Game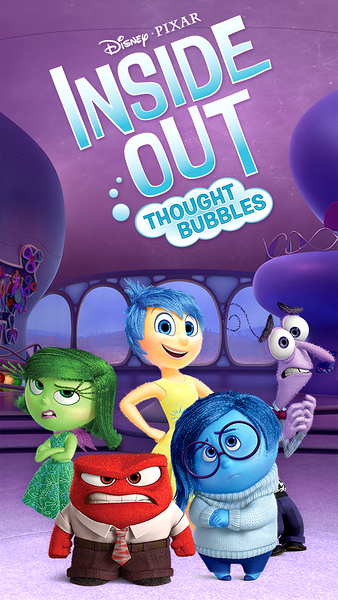 Bursting into the mobile devices is Disney's Pixar Inside Out Thought Bubbles, a new bubble-shooter mobile game based on Riley's emotions. The game takes players on a journey with Joy, Fear, Anger, Disgust and Sadness to match and sort memory bubbles in Riley's head as they travel through unique locations inspired by the film.
In the mobile game, players shoot and match memory bubbles as they progress through 125 levels. The game starts out with Joy showing you the ropes on how to manage the thought bubbles. Shoot the different color memory bubbles to hit the matching memory bubbles above. The more matches you make, the higher your score. And be sure to use those power ups! Players will travel through Family Island, Dream Productions, Imagination Land and more as they complete each challenging puzzle and unlock new characters. The first 4 levels helps you get a handle of how the game works. And level 5 and up is where the challenge begins.
As mentioned, each Emotion has its own unique power-up that can be unleashed to help gameplay. Players can create a sunburst with Joy, let the rain pour down with Sadness or launch a fireball with Anger. Throughout the game, players will face obstacles like Brain Freezes and can jump ahead using Brain Storm boosters.
Inside Out Thought Bubbles reminds me of game I really enjoy called Bubble Bobble. There is just something satisfying to shoot bubbles and watch them all fall down. The game play is fun and simple. Players can level up in the game pretty quickly so it is perfect for the casual gamer.
Ready to test your shooting skills? Inside Out Thought Bubbles is available now for free in the Apple® App Store℠, Google Play™ Store, Windows® Phone Store, Windows® Store and Amazon® Appstore.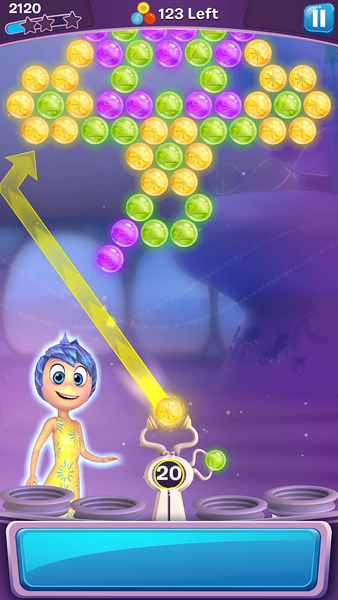 About the Author:
Daynah is a mother of one who's passionate about technology and the web. She enjoys blogging about motherhood and crafty Disney projects, as well as browsing Pinterest. You can find her at latest crafts at Scrapp'n and join her motherhood journey at CoderBaby.com. You can also follow her on Twitter.