Tsum Tsum Game – Japan (Daynah Discoveries)
Editor's Note: Daynah is traveling with her family in Japan for a couple of weeks and has sent in some Disney discoveries she has encountered.
While waking down a busy shopping center in the District of Dotonbori, Osaka, my daughter spotted this Disney Tsum Tsum game and wanted to play. She gave it a try and was able to knock out two Tsum Tsums – a Minnie and a Pooh one. That absolutely made her day!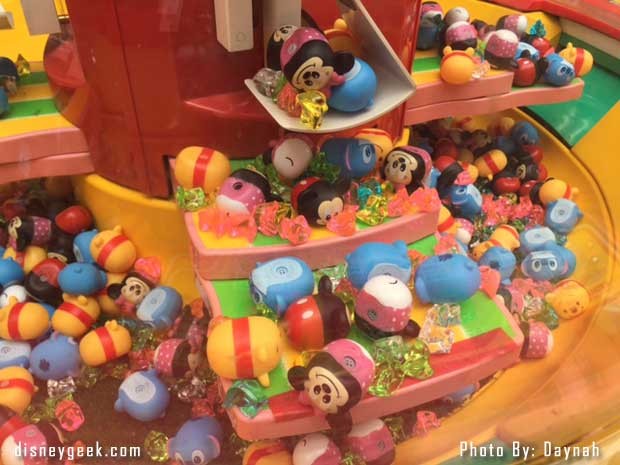 About the Author:
Daynah is a mother of one who's passionate about technology and the web. She enjoys blogging about motherhood and crafty Disney projects, as well as browsing Pinterest. You can find her at latest crafts at Scrapp'n and join her motherhood journey at CoderBaby.com. You can also follow her on Twitter.