Illuminations Reflections of Earth #Epcot
I made it from the Studios to Epcot in about 25 minutes in the rain by foot. Did not make it to the FastPass+ area so plan A was to watch from the bridge. The smoke started coming my way so I started to walk toward Canada and by the finale was almost past it. The had to walk back through the smoke to the Beach Club.
Notice the ducks in the center of the next picture. Just swimming by enjoying the show.
By the Peace on Earth segment it was a challenge to see the show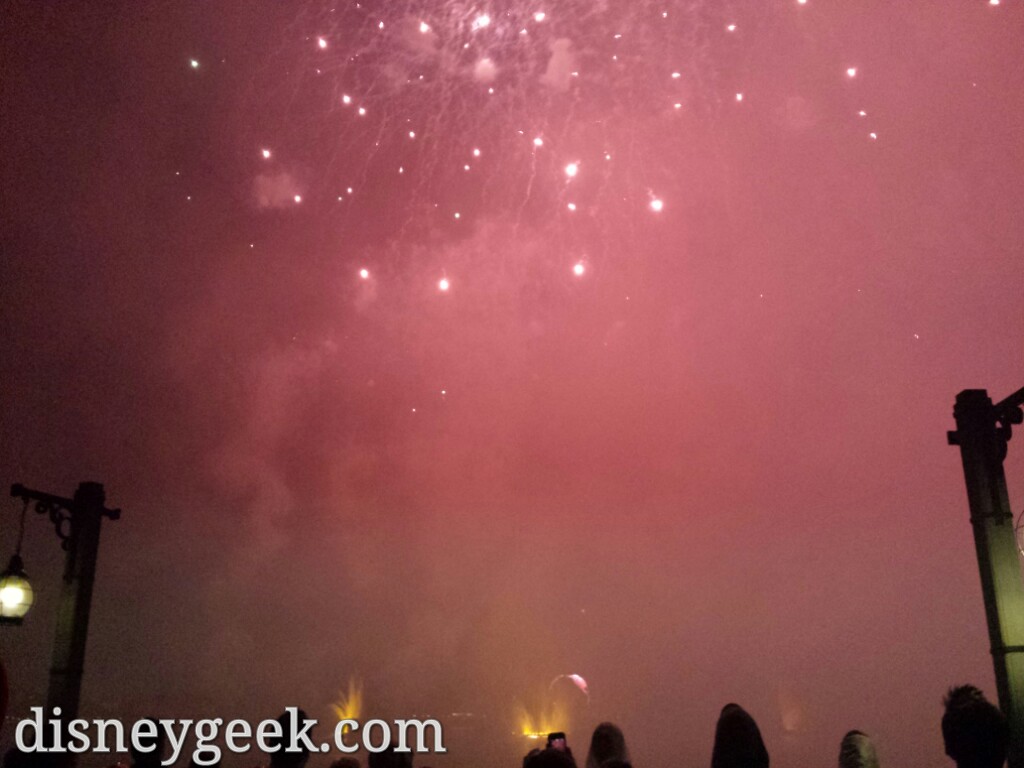 I could look up and see the Canada laset though.
Walking through the UK on the way out
The International Gateway