World of Color Dessert Party – Quick Look
A first quick look at the World of Color Dessert Party featuring several cell phone pictures, I will be doing a full post tomorrow. These are uploading during the show. Be sure to visit my full Disneyland Picture set from this trip for SLR pictures and a more in depth look at the event.
Checking in at 7:30pm
Tables and chairs for the event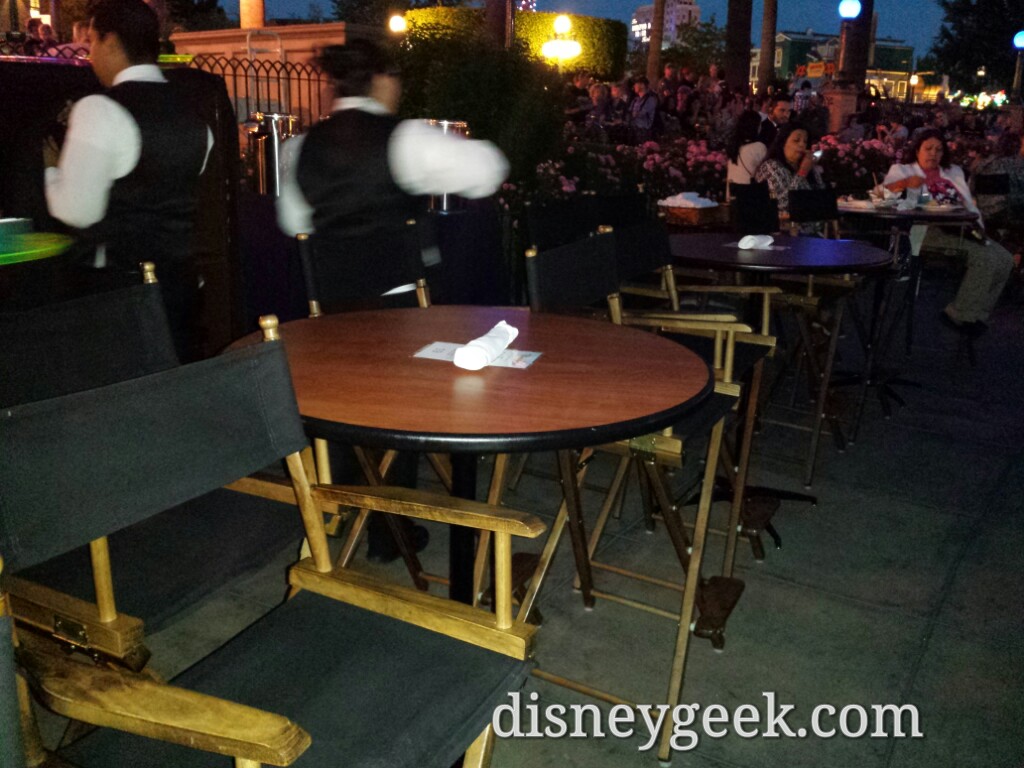 The menu for the evening
An assortment of bread on the table
Each person gets their own dessert plate with all the desserts.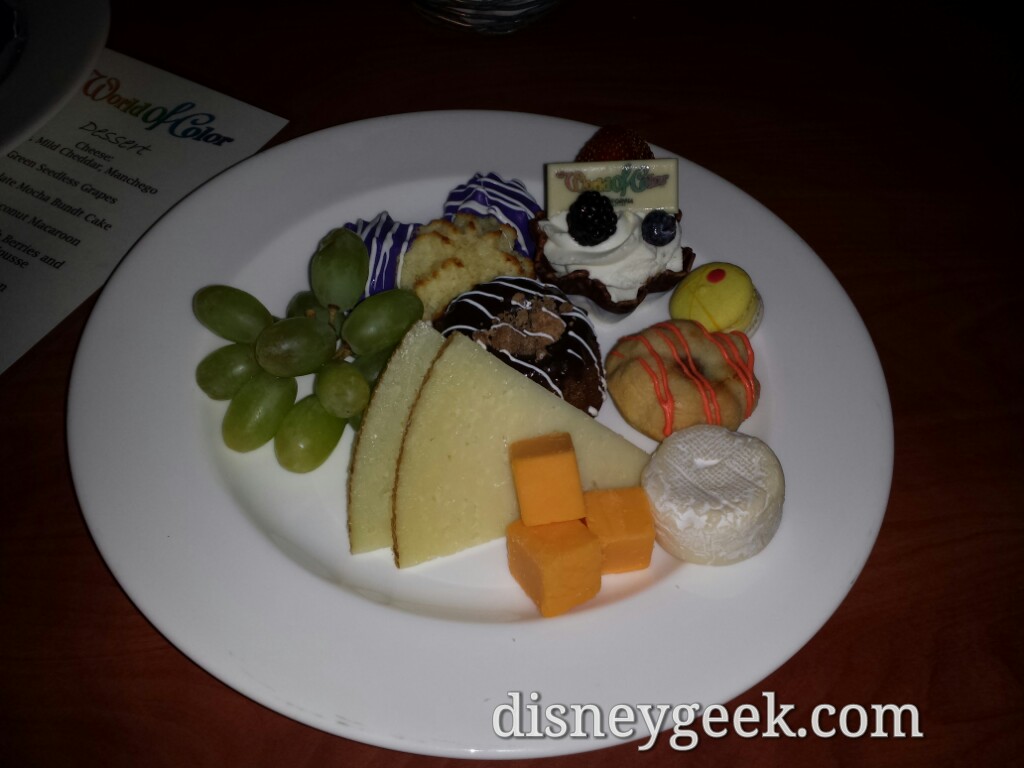 The view from our seats.