Disneyland Star Wars Construction Check (6/24)
This post has a quick check of the Star Wars preparations at Disneyland taken with my cell phone. For more pictures visit my full picture sets and/or our construction progress section.
A check of the site from the Mickey and Friends parking structure.
A pan across the site from left to right.
The mound of dirt is smaller than before but still large. They were still hauling away dirt today.
Hard to see progress on the forms from this distance and angle.
More supplies are onsite now
The far side nearest the Hungry Bear
In the area closest to the parking structure they were breaking up and hauling away asphalt.
Moving into the park from the end of the Big Thunder Trail
From the canoe dock in Critter Country
A pan from right to left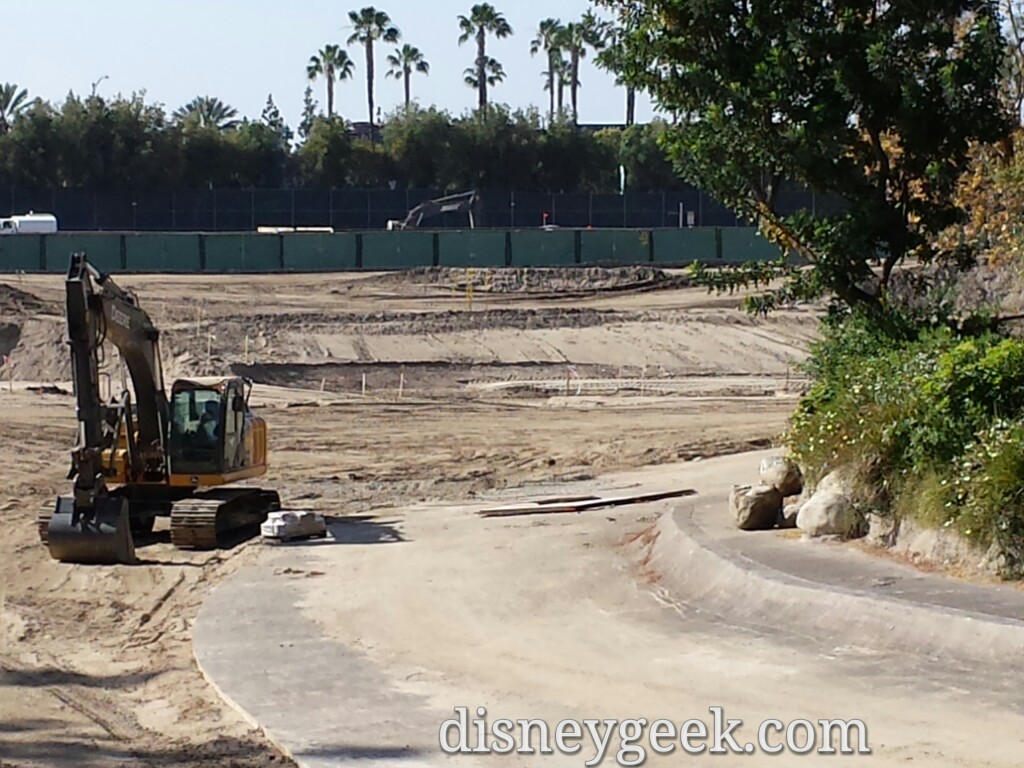 The back area of the Hungry Bear was blocked off today.  Not sure if it is related to work or because it was very quite.
Here is a wider view at 5:00pm, all the near tables are accessible just empty. I counted under 10 tables in use only.
The site of the former Skyway building now has some markers on it.

---
Related Links