​Disneyland Star Wars Construction Check (7/8)
This post has a quick check of the Star Wars preparations at Disneyland taken with my cell phone. For more pictures visit my full picture sets and/or our construction progress section.
On Monday July 11 Disneyland released a new piece of concept art for the Star Wars themed Land
A check of the site from the Mickey and Friends parking structure. Starting off with some shaky video of the site: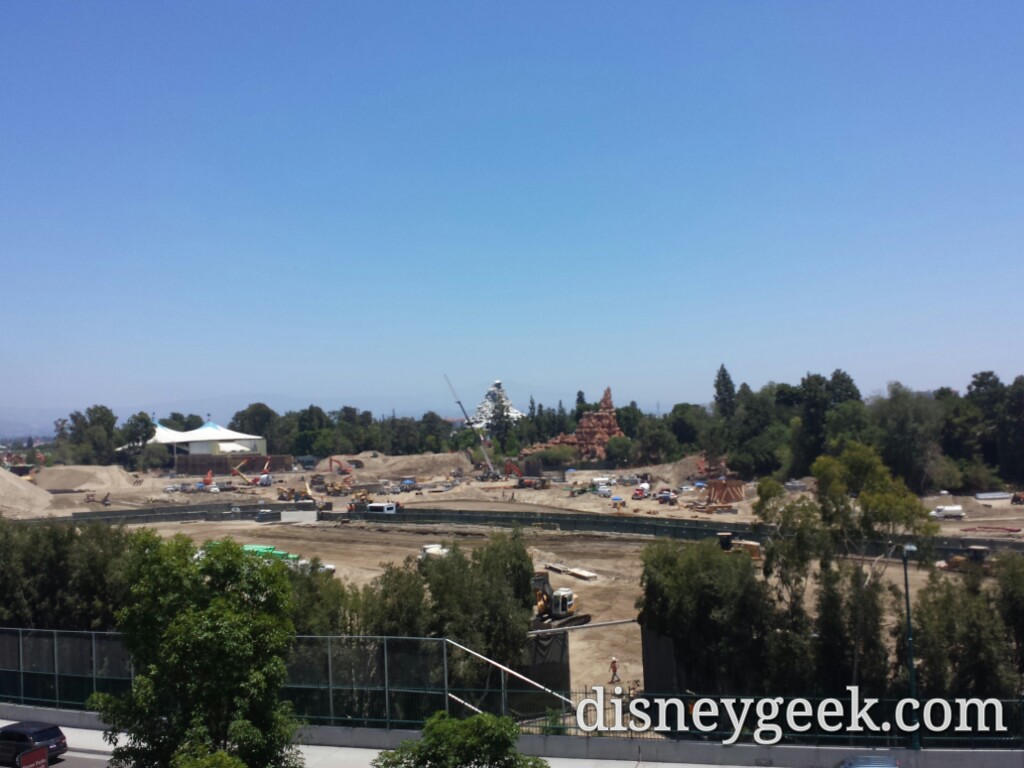 A look across the site starting on the left and working to the right.
A large wall is taking shape on the far side. The concrete footer for it is done and rebar for the vertical section is being installed.

The mound in the distance used to hold the Skyway building. In the foreground utility work is underway
Another wall is taking shape in the middle of the site, along the former Big Thunder Trail.
A smaller structure taking shape near the river, guessing a utility or pump building.
The far side near Critter Country
A second fence along Disneyland Drive is being added, much higher than the original.
A closer look. Wonder if that means the trees and lower fence will be removed that used to be the visual barrier, giving a little more room backstage.
Pipes waiting to be installed.
A closer look at the center of the previous picture showing the new wall in the back and pipe/conduit work in the foreground. Better pics in the full set with the telephoto.
Moving into the park. From the Big Thunder Trail you can see the new wall taking shape. It is along the trail.
Looking through the fence.
For a sense of scale, here is someone walking by.
Most of the structures on the island have scaffolding up, even the tree house.
From Critter Country
---
Related Links