​Disneyland Star Wars Construction Check (7/16)
This post has a quick check of the Star Wars preparations at Disneyland taken with my cell phone. For more pictures visit my full picture sets and/or our construction progress section.
A check of the site from the Mickey and Friends parking structure.
A look across the site from left to right
The wall has been poured and forms renoved.
What is left of the gate the trams used to use to go backstage
Looks like a bridge is taking shape.

Concept art for Star Wars is now on the wall near Big Thunder.
A closer look
A look from the end of the Big Thunder Trail, more forms are up for the wall.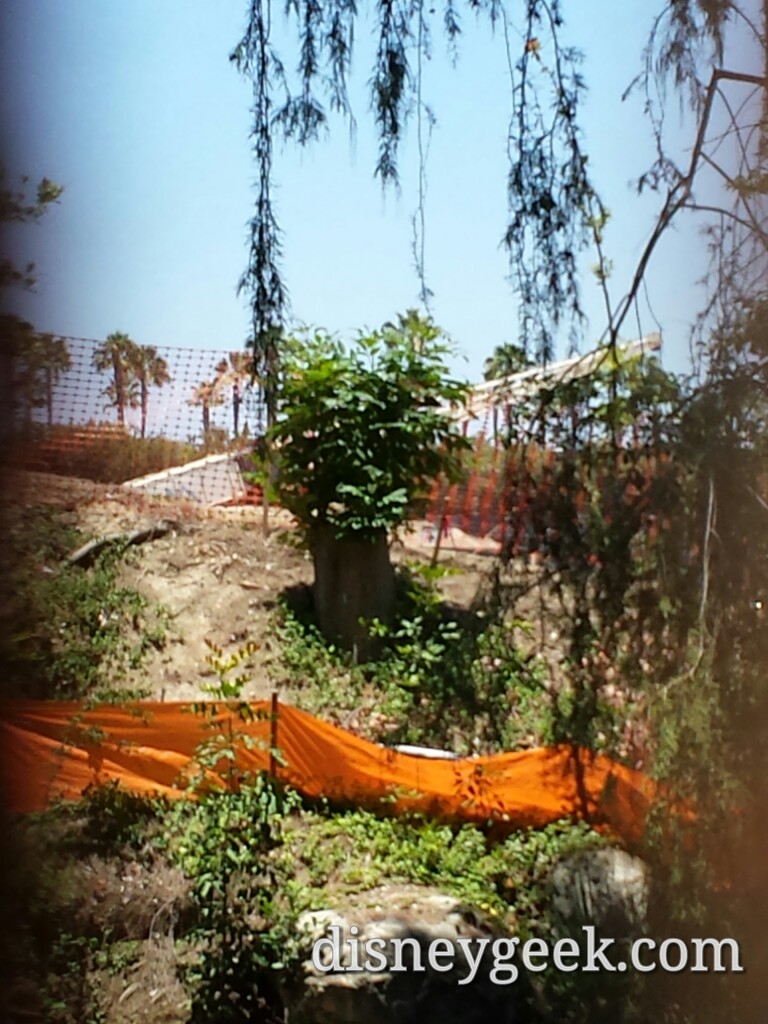 A look from near the canoe docks
A pan from right to left across the site

---
One of our long time friends, Mark, was in the park on Friday and sent me the following pictures taken from Big Thunder.  You can see the new large wall taking shape.  Notice all the space to the right on the wall between it and Fantasyland.
Looking off to the left a bit more at the mound of dirt.
---
Related Links