​Disneyland Star Wars Construction Check (8/12)
This post has a quick check of the Star Wars preparations at Disneyland taken with my cell phone. For more pictures visit my full picture sets and/or our construction progress section.
A check of the site from the Mickey and Friends parking structure.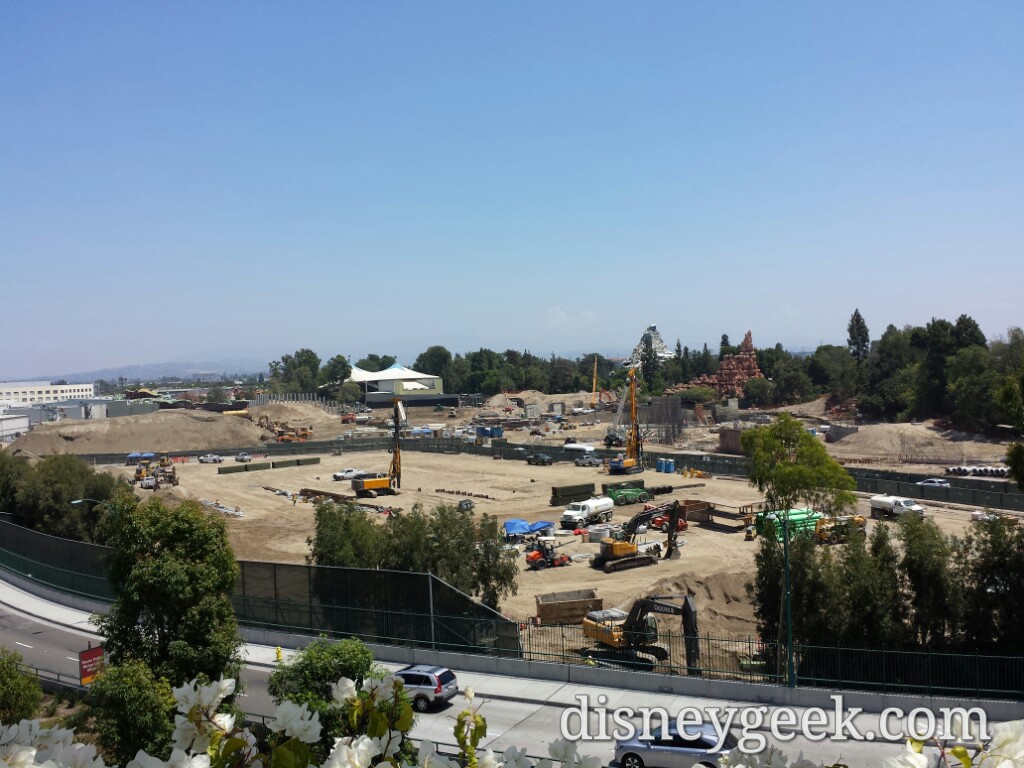 Starting on the left/north The mound of dirt continues to shrink
Not a lot of visible change with thr i-beams nearest Fantasyland
Dirt is being back filled against the new walls.
Speaking of walls more are rising in the center of the site near the river 
Further to the right more walls starting to rise as footers are poured.
Looking toward Critter Country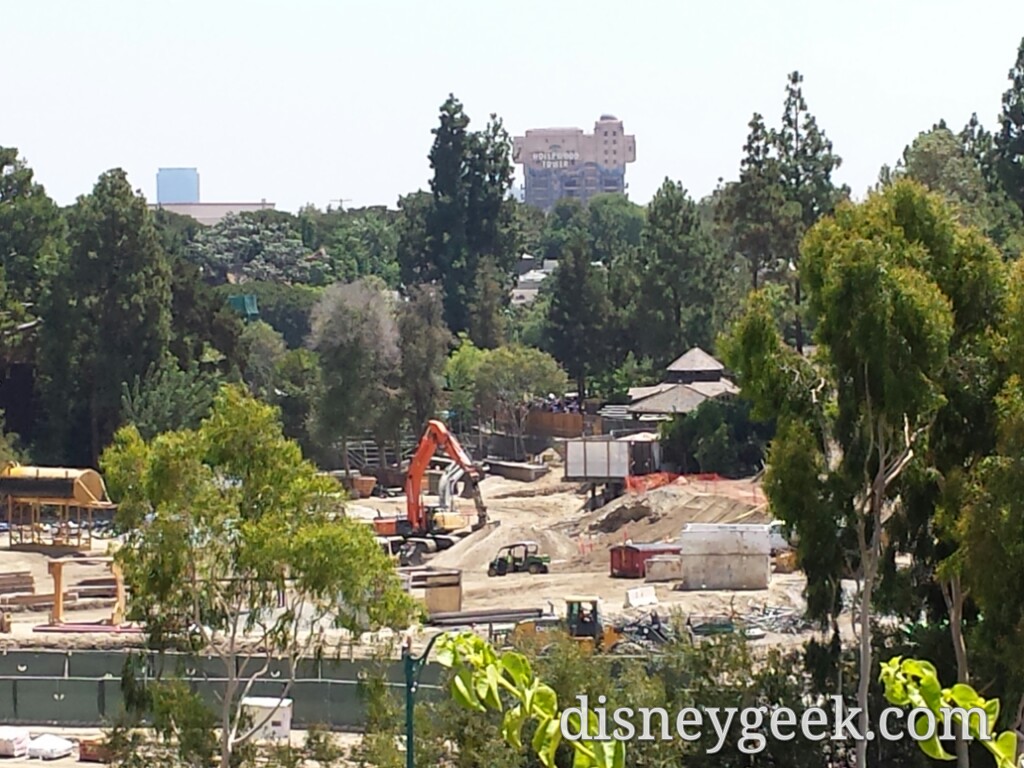 In the area nearest the parking structure they are still driving steel beams into the ground.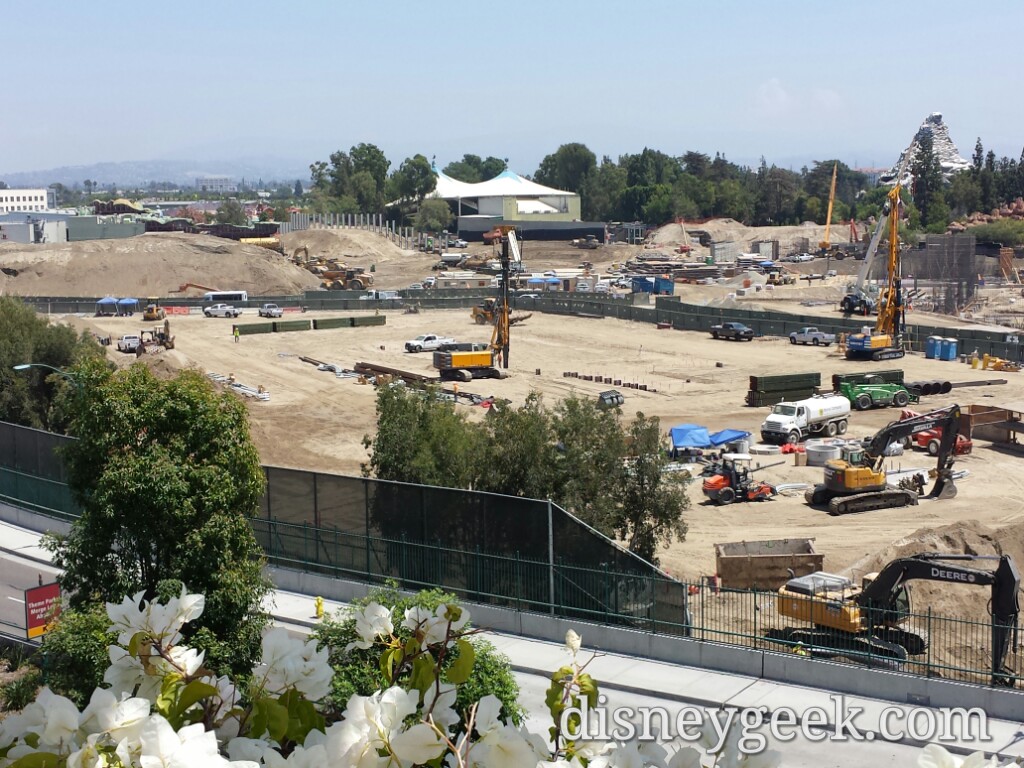 Part of the area is still a staging area for the utility work going on.
A closer look at the beams in the ground.
Before moving on another look toward where the river will turn.
Inside the park the Columbia has been moved from the harbor to a dock on the island on the east side (Big Thunder)
The Mark Twain is still in port and accessible.
More walls taking shape beyond the end of the Big Thunder Trail

A look through the fence.
A little to the left of the previous picture.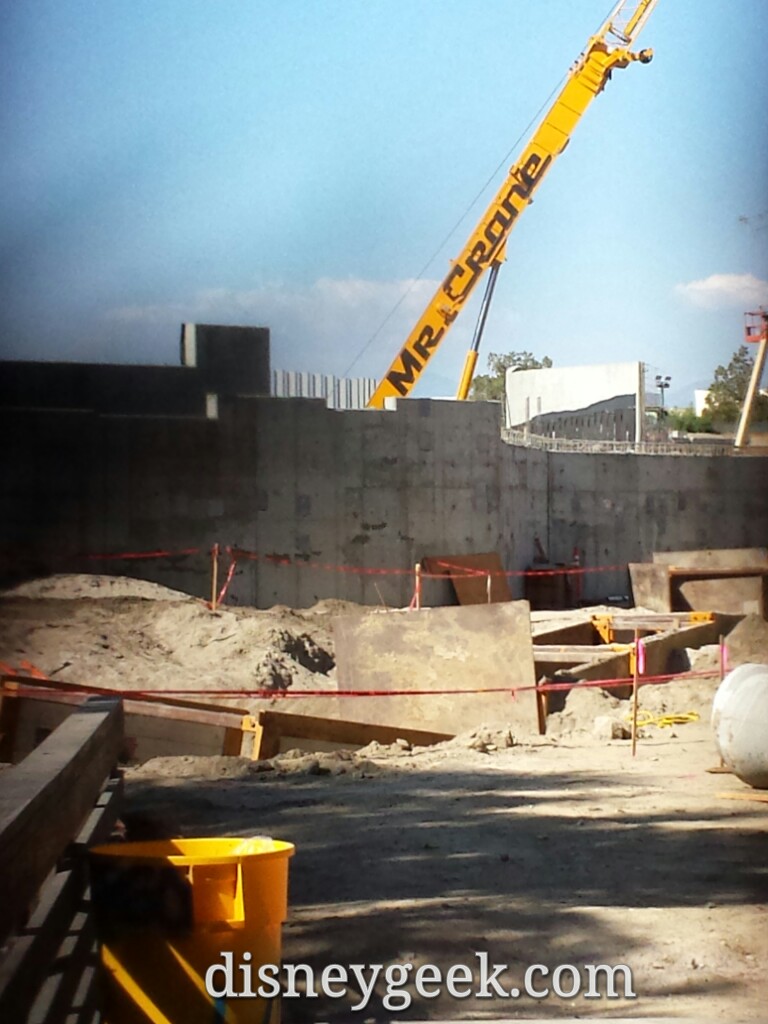 From Critter Country near the canoe dock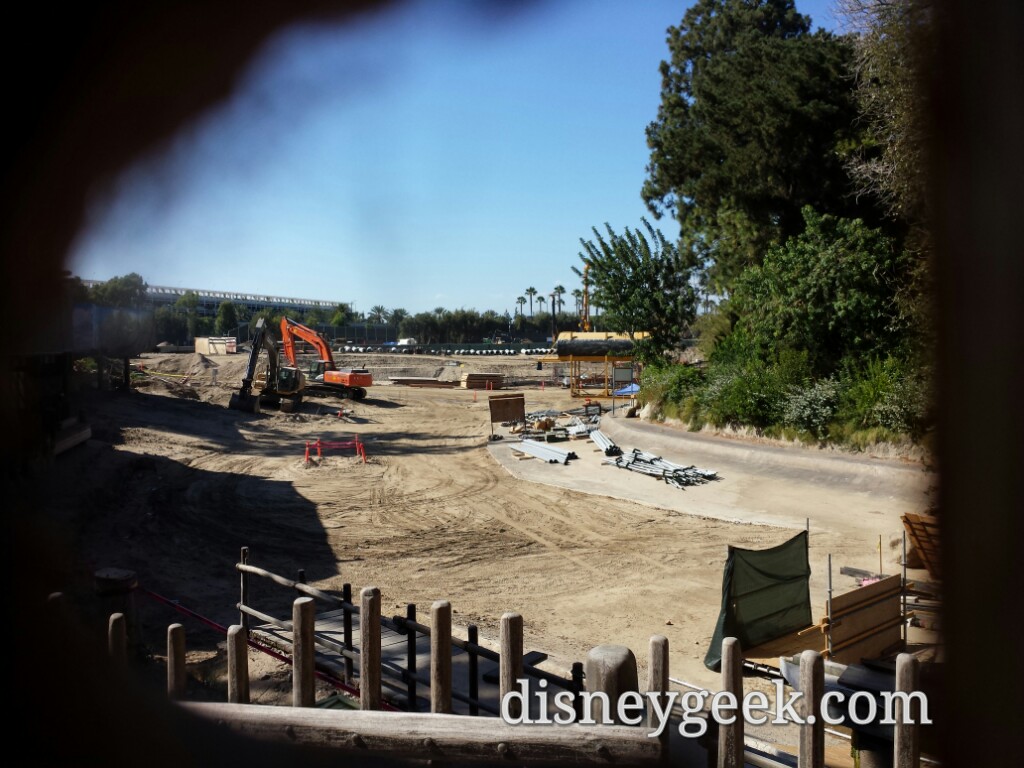 Looks like the retaining wall for the river is starting to take shape.
Toward the Hungry Bear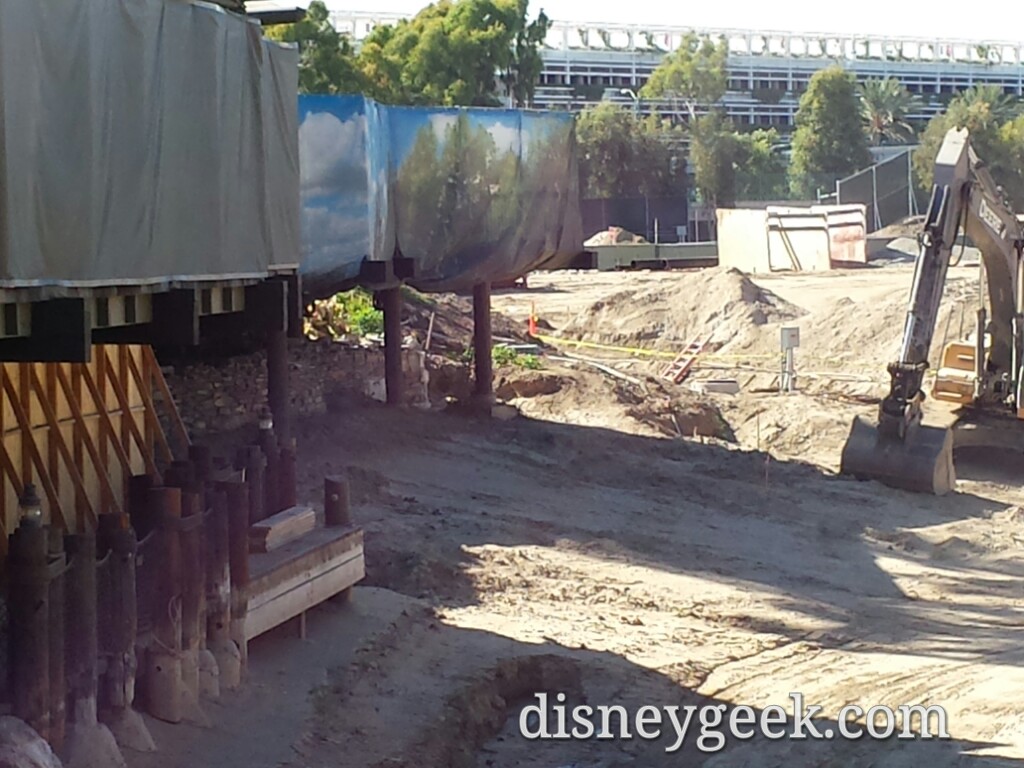 ---
Related Links