​Disneyland Star Wars Construction Check (11/23)
This post has a quick check of the Star Wars preparations at Disneyland taken with my cell phone. For more pictures visit my full picture sets and/or our construction progress section.
A check of the site from the Mickey and Friends parking structure.
A pan across the site from left to right in the next series of pictures.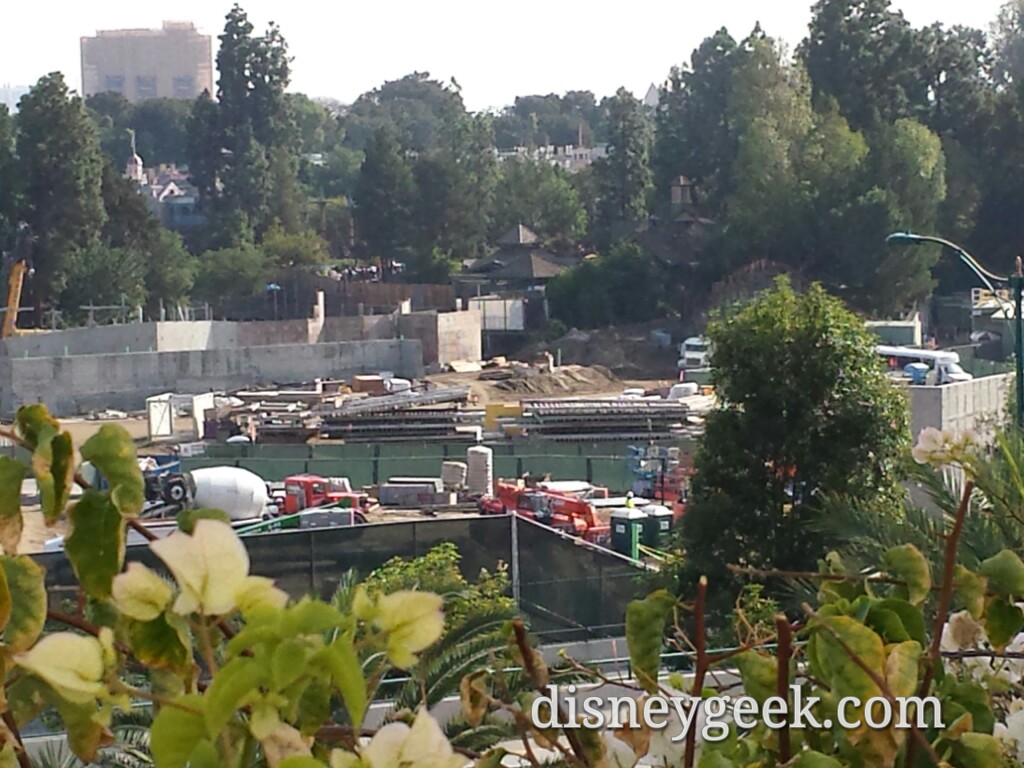 Looking at the area nearest the parking garage where a show building foundation is taking shape.
Notice in the bottom left some asphalt appears to have been laid for the new perimeter road.
Moving into the park, the view from the Big Thunder Trail
From Critter Country
---
Related Links