USC Band Performing Disneyland Today (Pictures & Video)
This afternoon the Spirit of Troy the University of Southern California Trojan Marching Band performed in Town Square at Disneyland as part of their Rose Bowl festivities.  Always great when two of my favorite things collide (Disneyland & USC).    FightOn!
Several video clips from their performance/rally:
Here are some cell phone pictures from the performance.  For SLR & more pictures be sure to visit my full Disneyland picture set.
The band arriving in Town Square
USC Song Girls waiting for the band to get into position
Ready to start the rally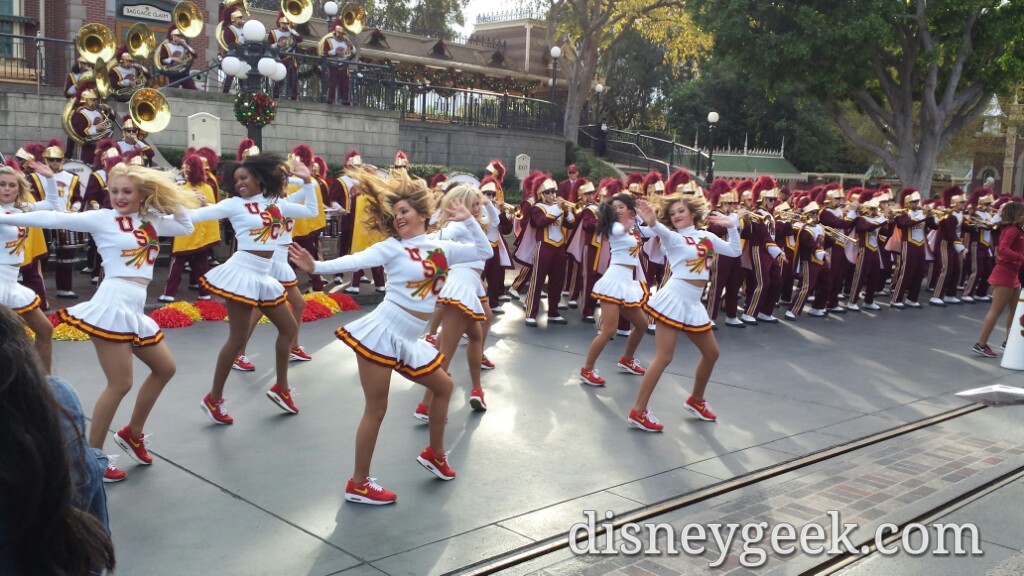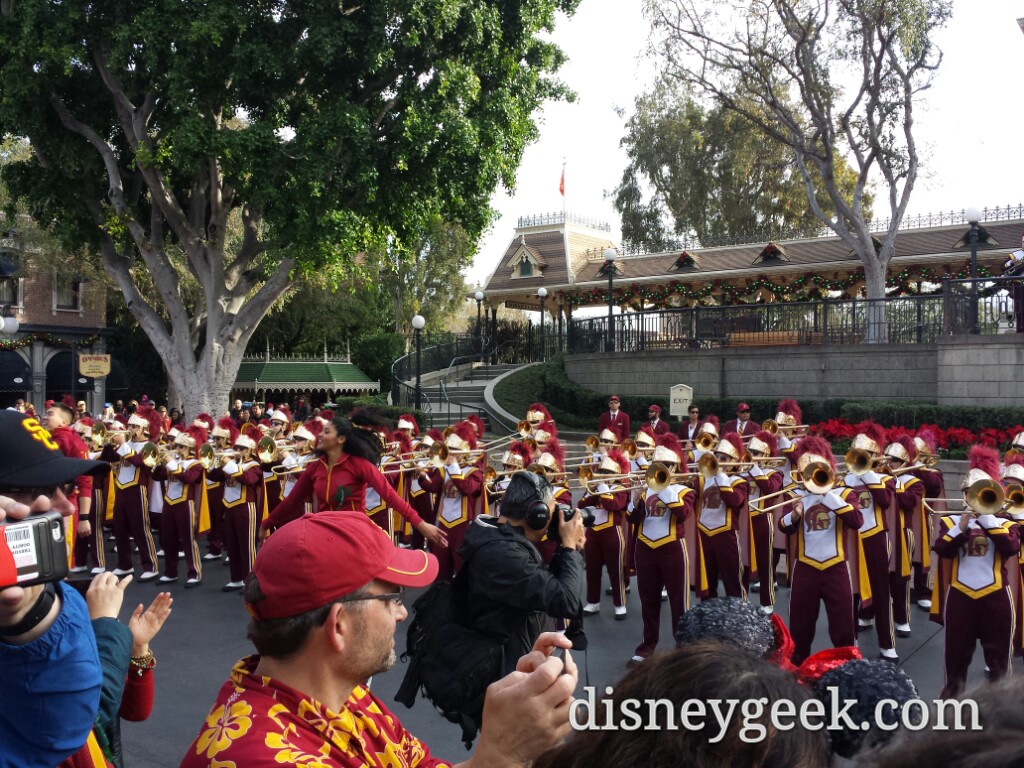 After their set they marched the parade route.
For more pictures be sure to visit the full Disneyland Picture Set