Paradise Pier Transformation to Pixar Pier Pictures (4/27)
Pixar Pier continues to race toward its June 23rd opening date, more of the new color scheme is now visible. It will be opening in phases throughout next couple of years, first up in June will be the Incredicoaster, the shops, and dining locations. For more pictures be sure to visit our full Disneyland Picture Set.
Two new structures flank the entrance to Pixar Pier now.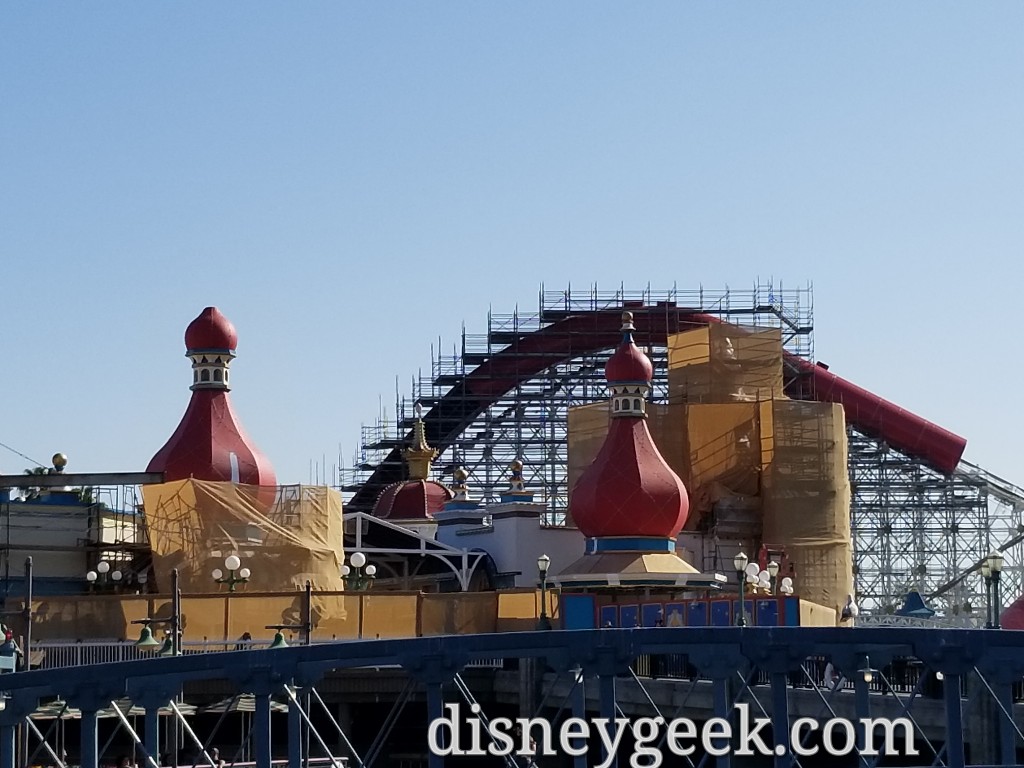 World of Color is current under renovation in the foreground.  In the background you can see some scaffolding is now gone and the red scream tubes look complete as does the Pixar Pier logo on the loop.  The Fun Wheel is still only half complete.
Steel is going up for the new facades of the stores.  They are extending out in front of the coaster supports.
The new station shape is now clearly visible as it raced toward opening in less than two months.
Notice on the tubes the parts sticking up, those appear to be vents/housings for the projectors that will be used inside.
The sign is gone from Toy Story and the new blue color scheme is clearly visible with much of the scaffolding gone.
The new Pixar Pier logo.
Walking out to the Pier.
Notice the Pixar Ball detail on the left.
Knick's Knacks has opened.  I have pictures of a walk through in a separate post, here.
A crew working on the launch area this evening.
The ice cream stand is out from behind the scaffolding and awaiting its sign.
Looks like forms for concrete are up around the carousel.
A closer look at the Toy Story building.
With the sign gone you get a more clear view of the loop.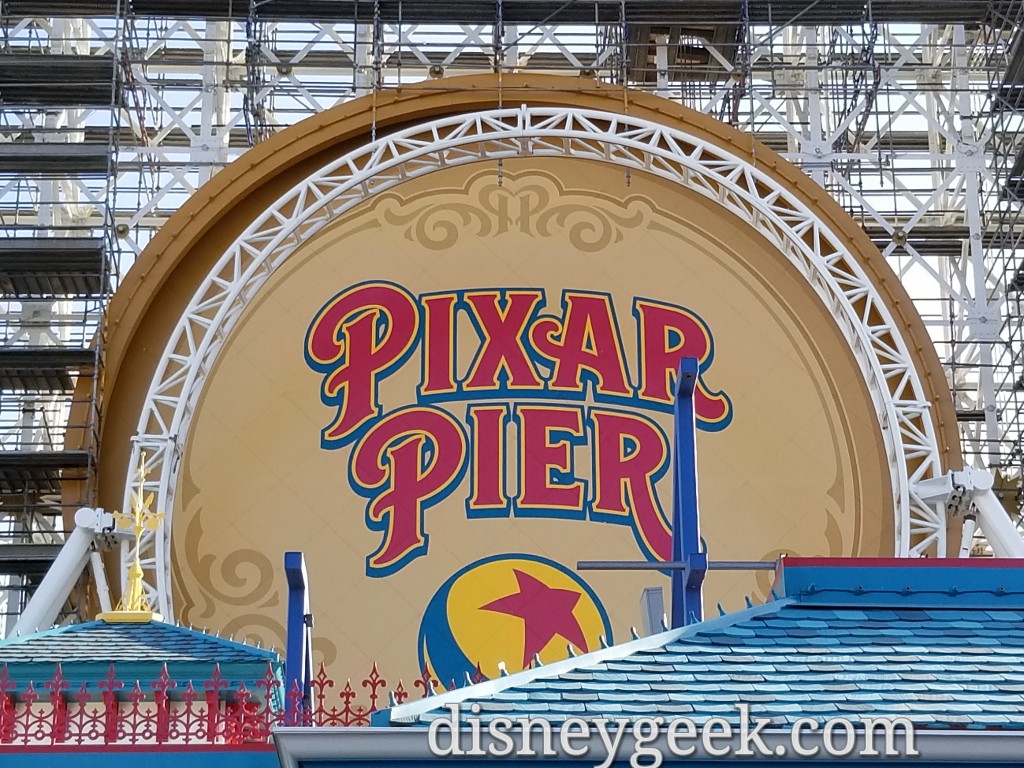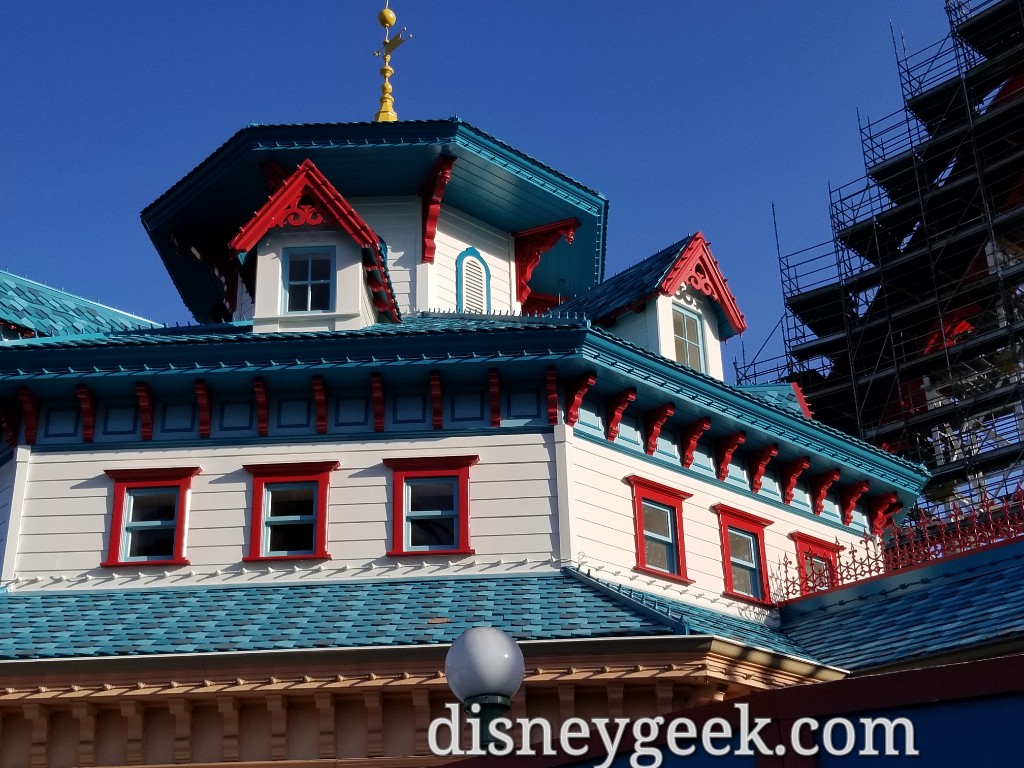 For more pictures be sure to visit our full Disneyland Picture Set Here are all my in park posts from Friday afternoon.
Some Related Press Releases: