Disneyland Star Wars: Galaxy's Edge Construction Pictures (6/29)
This post has a quick check of the Star Wars: Galaxy's Edge work at Disneyland taken with my cell phone. For more pictures visit my full picture sets and/or our construction progress section. To help put this work into perspective here is the Star Wars: Galaxy's Edge Model @ D23 Expo 2017 (Pictures & Video).
An overview from the Mickey and Friends Parking Structure. Once again very little visible change this visit.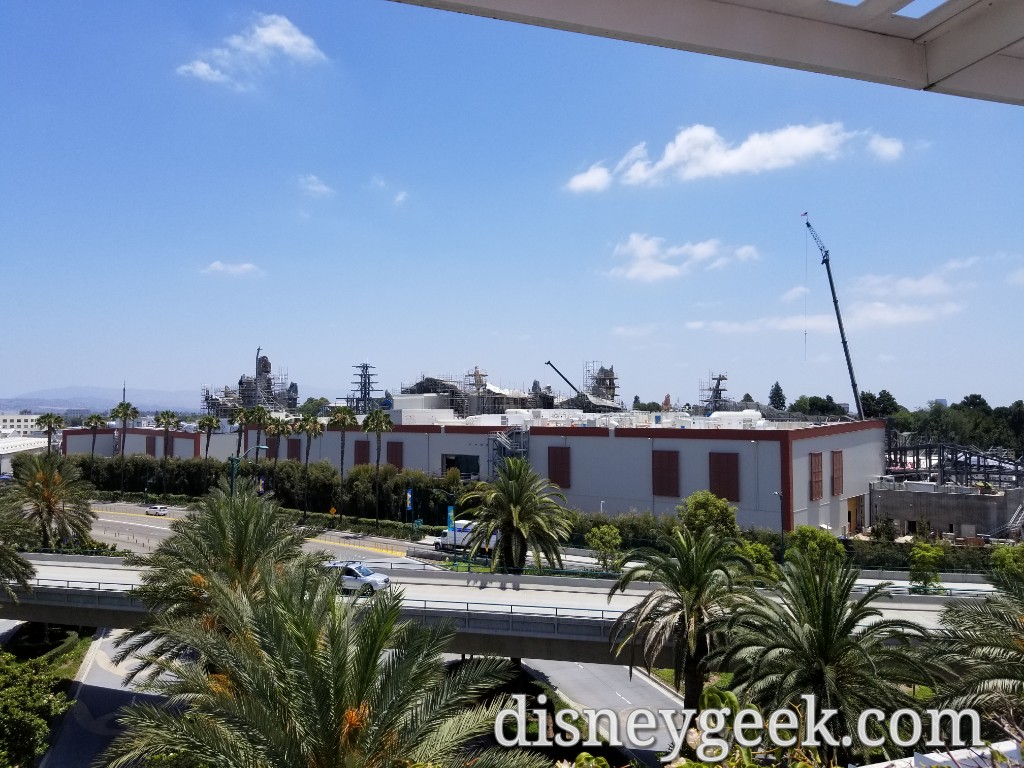 More scaffolding is removed from the original three peaks.
The crane was lifting wire mesh for rock work.
Interesting.. some trees being added to the backstage area.  Wonder if this will be a break area?  Or if those are just there temporarily for some reason.
The wire mesh installation is just starting to reach the large steel structure.
From the Mark Twain
From the tree house
From Toon Town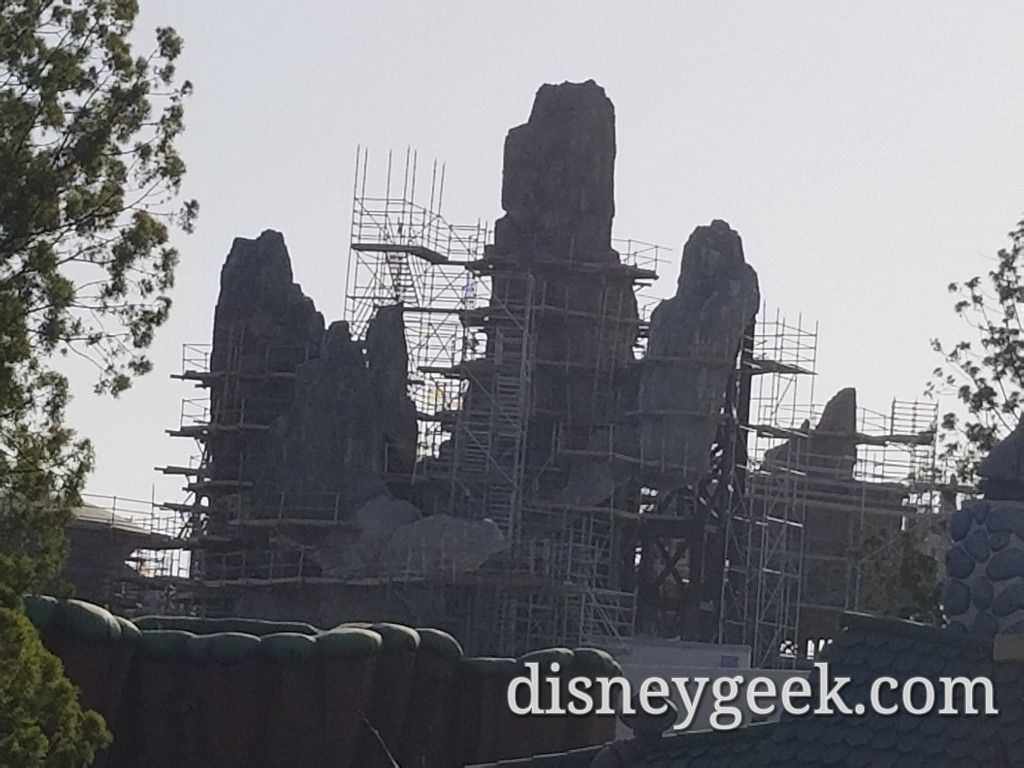 ---
Related Links
Star Wars Themed Land Construction Video Playlist: