Disney/Pixar's "Elemental": Maggie's Review
In theaters Friday is Disney/Pixar's "Elemental," an intergenerational story of connections and divisions in a city populated by air, earth, fire and water. "Elemental" is Pixar's first film of 2023 and is preceded in theaters by "Carl's Date," a short featuring the characters of "Up."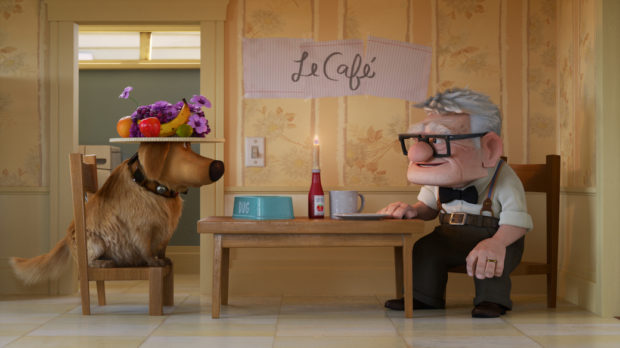 "Elemental" opens with two fire people arriving to Element City to build a better life for their expected child. They immediately face discrimination from immigration officials and landlords, and must build their own home and business. A community of fire people grows around them as they raise their daughter, Ember (Leah Lewis), to remember their heritage and take over their family business. An untimely run in with a water person named Wade (Mamoudou Athie), sets Ember off on a journey to better understanding her city, her parents and herself.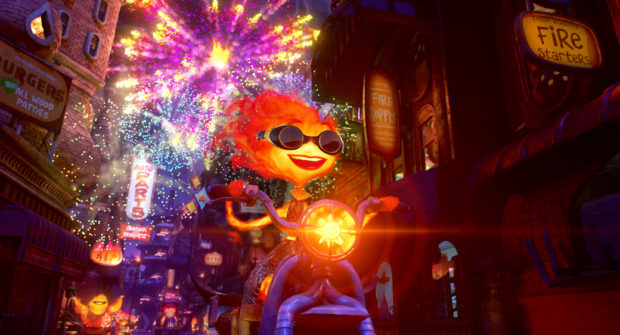 The first draw of "Elemental" is the unique way that each element appears in the city and how each element interacts with the city around them. From walls of water to air suspended arenas and earthen museums, Ember finds the city is not built for fire people like herself. Visually, the movie is gorgeous and incorporates the elements into every aspect of the film, whether its punny products in the family store, transportation around the city or the atmosphere of different neighborhoods.
Disney's recent history of films addressing systemic issues is a bit checkered. "Zootopia" (2016), an animal allegory to race and racism, was written and directed by a white creative team and has not aged well. "Turning Red" (2022), was headed by a Chinese-American writer-director and reflects a very specific experience of first-generation children of immigrants. Thankfully, "Elemental" is much more like "Turning Red," than "Zootopia." "Elemental" celebrates the power of the alternate economies and support systems created by immigrant communities, and highlights how invisible privilege is to those who have it. Since the story is written in part by Peter Sohn, the son of Korean immigrants, the movie grapples with the complexity, triumph and challenges of honoring parents' sacrifices.
"Elemental" is a delightful watch that is truly unique, visually stunning and emotionally resonant, regardless of personal experience. The many verbal and visual plays on words make for a stimulating environment and a world that never gets boring. Pixar's "Elemental" is in theaters Friday.