DCA Wait Time Boards Over the Years
I had a question come in via email about previous wait time boards at Disney California Adventure. I have been aware of two main boards over the years. Here are pictures of them (if anyone knows of another let me know the date range I would like to look through my archives to see if I have a picture):
When the park first opened there was a board in the information booth as you entered the Sunshine Plaza. In later years this was taken out and it was just a window into the area where the cast members stood to answer questions. Hard to believe there was a 30 minute wait for Super Star Limo!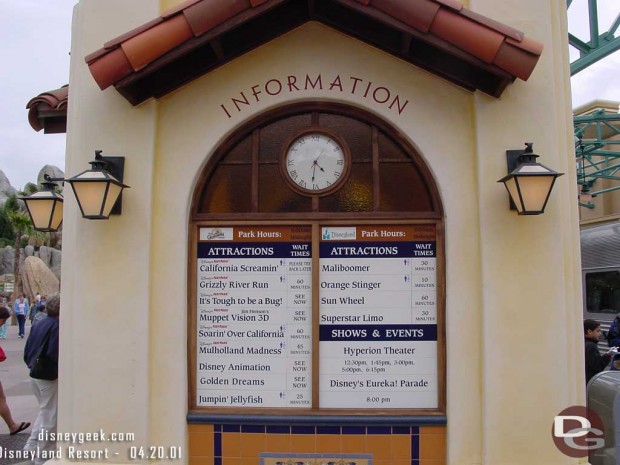 Next up is one that was out on the Pier as you were heading up the walkway toward Avalon Cove/Ariels.

And last up the current/new one that sites in Carthay Circle on the Pump House building near the Red Car Trolley stop.