Magic Happens Parade officially premiered at Disneyland today. Here are some cell phone pictures from the 3:30pm performance. Related Links:
Jason's Thoughts & Observations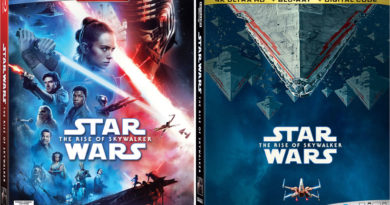 Star Wars: The Rise of Skywalker is now available digitally and will be on disc March 31st.  This is the
Recent Press Releases
View All
Following the announcement in March that several titles would be delayed due to the global health crisis, The Walt Disney
Guest Columns
My wife and I got the chance to experience our first ever movie in 4DX at a recent showing of
Disneyland Theme Park Pictures
View All
A random selection of my pictures from my travels to Disney Parks and destinations around the world including Tokyo Disneyland, Disneyland Paris, Hong Kong Disneyland, Aulani as well as Disneyland and Walt Disney World.