Disney Parks Blog Halloween Time Express Meet-Up! (Guest Post – Pictures/Videos)
On Monday October 7th the Disney Parks Blog hosted a Halloween Time Express Meet-Up! I was not able to attend, since on the day to enter I was working and did not make it to a computer to RSVP until way after the event was full, but as luck would have it some friends of the site did make it and sent me some pictures and video clips of their trip.
First step.. check in.

At check in Trick or Treat bags and a Disney Parks Blog pin, the pin is on Olaf in this picture: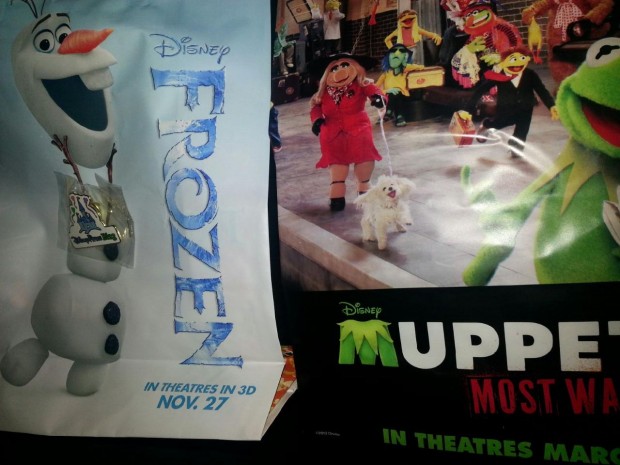 After checking in, time to line up to board the train.

The Cadaver Dans entertaining the train before it disembarked:

Erin from the Disney Parks Blog greeting everyone:

Jake and Sally along the tracks new New Orleans Square. While the train was stopped and they were talking Chimney Sweeps gave out candy (for the trick or treat bags).

From the Haunted Mansion:

In Frontierland Billy Hill and the Haunted Hillbillies were joined by Mickey and Minnie as the train stopped near the Halloween Carnival: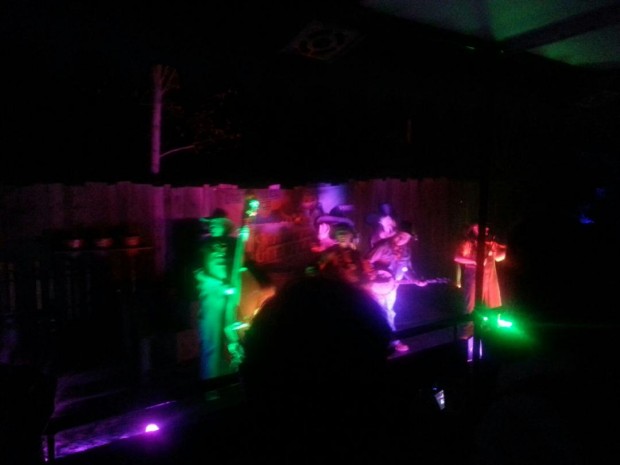 As the train rolled into Tomorrowland Darth Vader was there and a battle took place:
The train pulled back into the Main Street Station and the Dans were still out:

On the train station were some of the characters from the tour and others, such as Malificent, the step sisters from Cinderella, etc.. and they were all available for pictures. Then you were directed down to Town Square for some trick or treating and several stations.
The treats:

Related Links: Disney Parks Blog Recap of the event