40ft Baymax from #BigHero6 in Beverly Hills #MeetBaymax
Yesterday a 40ft Baymax made an appearance at the northwest corner of Santa Monica and Wilshire in Beverly Hills along with directors Don Hall and Chris Williams and producer Roy Conli to promote the Digital HD and Disney Movies Anywhere release of Big Hero 6 today and Blu-ray on Feb 24th.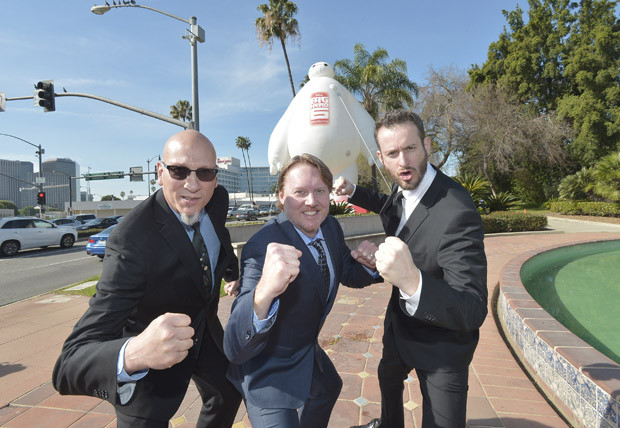 Quick Facts:
A 40-foot version of Baymax is slated to travel to more than 13 cities coast to coast.
The inflatable is 40 feet tall (5-foot base + 35-foot-tall Baymax). He weighs more than 300 pounds.
The "real" Baymax (in the movie) is estimated to be 6 feet tall (7 feet tall when meched out in super suit) and about 75 pounds.
It takes about eight minutes to inflate the traveling Baymax (in the movie, it takes Baymax less than a minute to inflate).
Note: All images in this posting are provided by Walt Disney Studios