Disney & Google – New Interactive Experiences to Celebrate Star Wars: The Force Awakens (Disney News Release)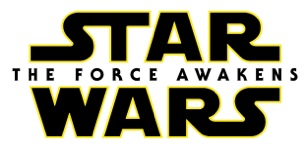 DISNEY AND GOOGLE OFFER FANS EXTRAORDINARY INTERACTIVE EXPERIENCES TO CELEBRATE STAR WARS: THE FORCE AWAKENS
Awaken the Force Within Lets Global Fans
Choose the Light Side or the Dark Side for Immersive Google App Transformations
Verizon Brings Fans into the World of STAR WARS: THE FORCE AWAKENS through the Google Cardboard Virtual Reality Experience

BURBANK, CALIF. (November 23, 2015)—Disney announced today that in an unprecedented collaboration with Google, Star Wars fans will have an opportunity to share in immersive experiences—Awaken the Force Within and Google Cardboard Virtual Reality—in celebration of Lucasfilm's Star Wars: The Force Awakens.
Awaken the Force Within global program starts today and fans logging onto google.com/starwars can make a choice to be on the Dark Side or the Light Side for the upcoming Star Wars: The Force Awakens. Their favorite Google apps will transform to reflect the path they choose. Special experiences have been developed for Android Wear Watches, Google Calendar, Chrome, Chromecast, Gmail, Google Maps, Google Now, Waze and YouTube with added features for fans to discover on their Inbox by Gmail, Google Translate and Google Search.
Coming on December 2 is a new virtual reality experience developed along with Google and Verizon. This will feature the first-of-its-kind serialized Google Cardboard Virtual Reality (VR) experience that combines a compelling story and exclusive, never-seen-before content, which ties directly into the opening of Star Wars: The Force Awakens, with the very latest cutting-edge Virtual Reality technology.
ILMxLAB, a laboratory for immersive entertainment from Lucasfilm, Industrial Light & Magic and Skywalker Sound, created the Virtual Reality content for the Google Cardboard VR Experience utilizing the group's combined expertise in special effects, design and artistry.
The Google Cardboard Virtual Reality experience launches via the official Star Wars app and is available on both Android and iOS devices.
Four custom Google Cardboard viewer designs featuring popular Star Wars images will also be available exclusively in Verizon stores beginning December 2.
ABOUT THE MOVIE:
Lucasfilm and visionary director J.J. Abrams join forces to take you back again to a galaxy far, far away as Star Wars returns to the big screen with Star Wars: The Force Awakens.
The film stars Harrison Ford, Mark Hamill, Carrie Fisher, Adam Driver, Daisy Ridley, John Boyega, Oscar Isaac, Lupita Nyong'o, Andy Serkis, Domhnall Gleeson, Anthony Daniels, Peter Mayhew and Max Von Sydow. Kathleen Kennedy, J.J. Abrams and Bryan Burk are producing with Tommy Harper and Jason McGatlin serving as executive producers. The screenplay is by Lawrence Kasdan & J.J. Abrams and Michael Arndt.