Winged Encounters @ Disney's Animal Kingdom
Since today is National Bird Day thought it would be interesting to share some pictures & video from the Winged Encounters show at Disney's Animal Kingdom. This even happens several times a day in front of the Tree of Life on Discovery Island, check with a cast member for times, in December they were not listed on the park schedule. The show consists of the Macaws flying in and landing the perch as a cast member talks about them then after receiving a treat they take off again. It only lasts a few minutes and the entrance and exit flights are impressive.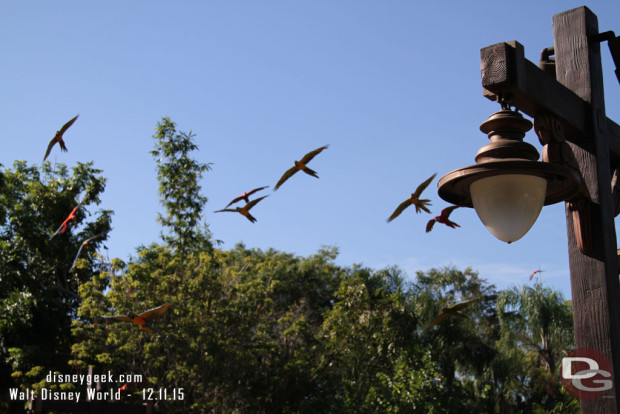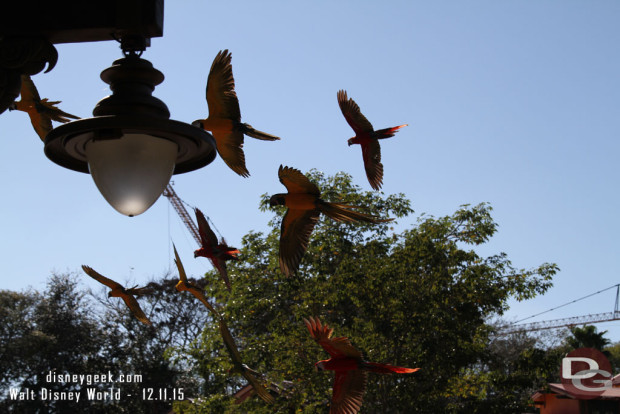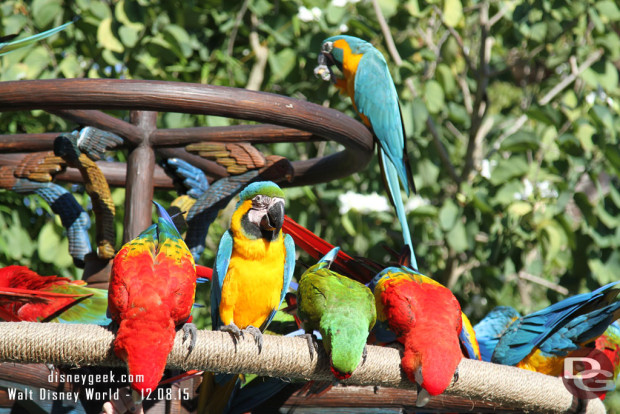 ---
Here are two videos features clips from several shows I caught during my time at Disney's Animal Kingdom.