A look around Autopia area after dark Disneyland
Since my last visit to Disneyland the Autopia has reopened.  Here is a look around after dark.  The queue.
The sign at the finish line is not lit up.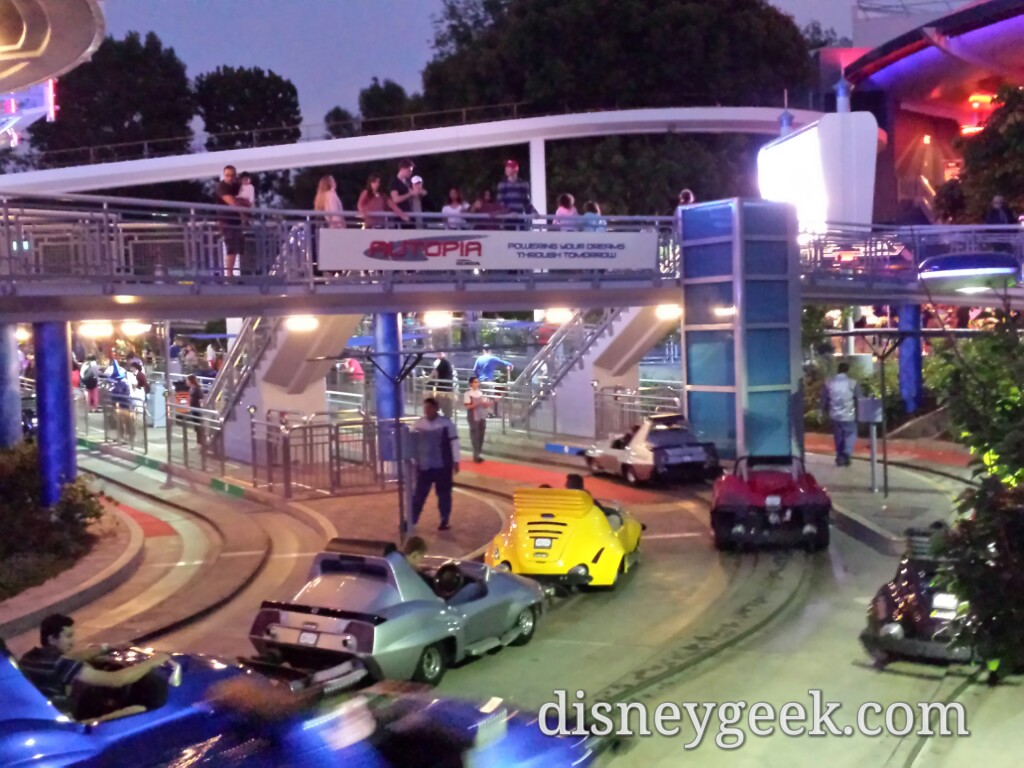 The new entrance marquee
The Winners Circle gift shop has a new sign too.
The queue area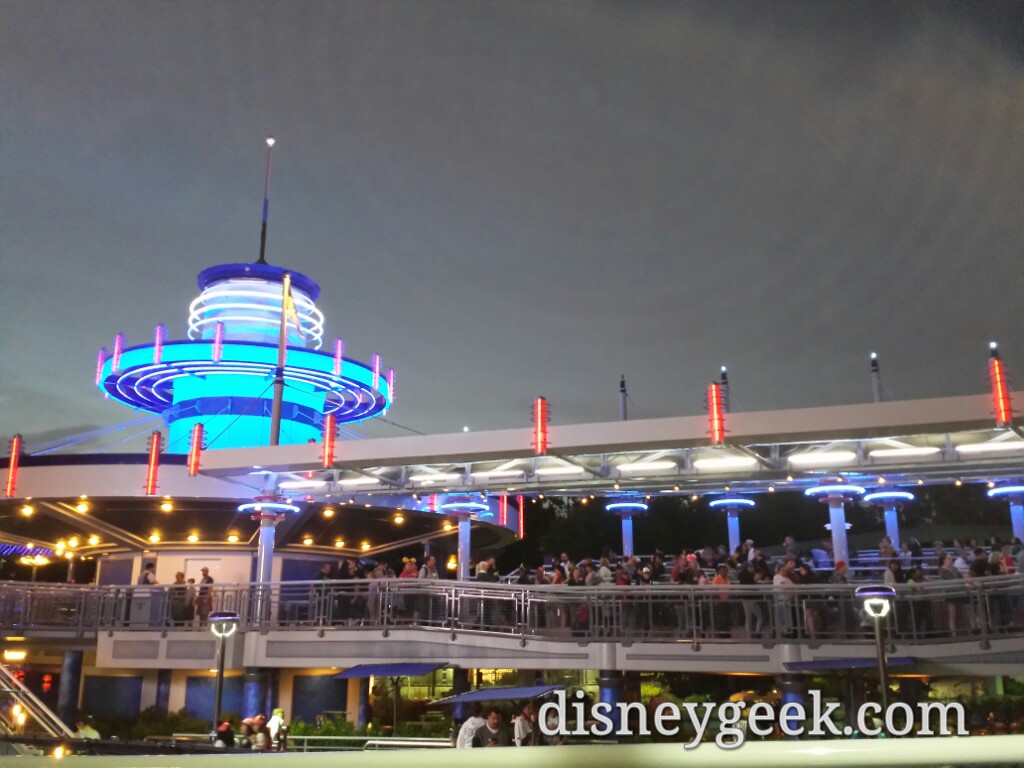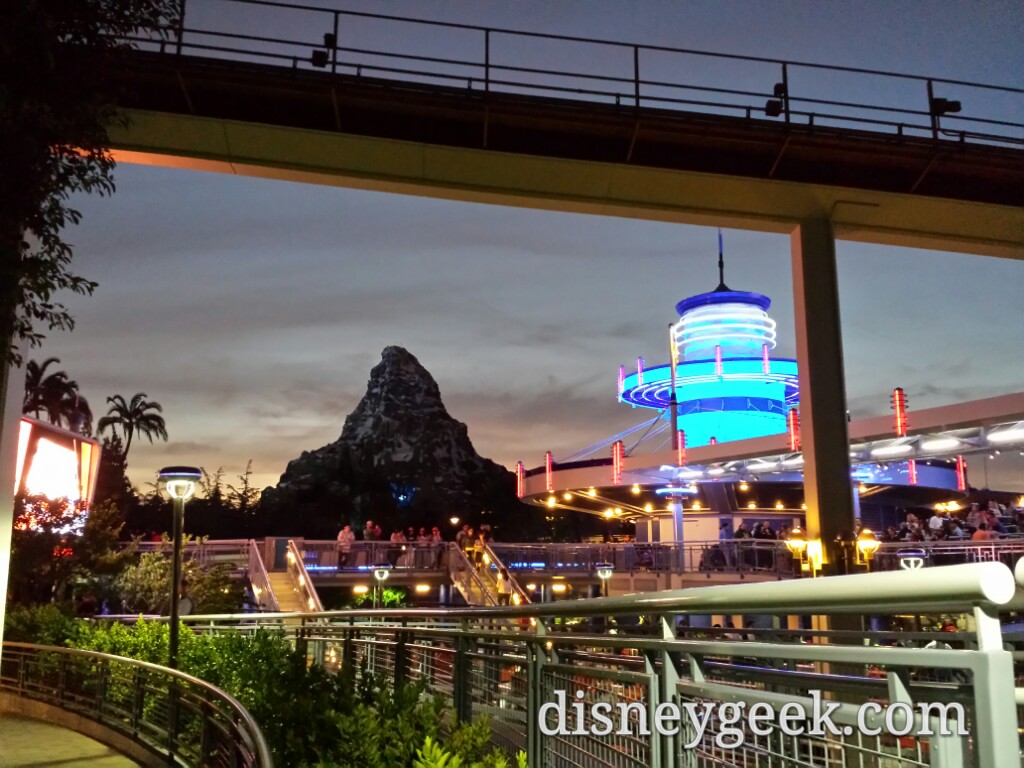 Be sure to visit my full Disneyland Picture Set from this trip for more pictures, videos, thoughts & observations from this visit.