Disney's Alice Through The Looking Glass (Maggie's Review)
"Alice Through The Looking Glass" is in equal measure beautiful and strange. More restrained than its predecessor, "Through The Looking Glass" has broader appeal than "Alice in Wonderland," while maintaining the unique imagery, twisting dialogue and altered perspective that characterizes Lewis Carroll's work.
Perhaps due to the gap between "Alice in Wonderland" and "Through the Looking Glass" ("Alice" came out in 2010), this film functions well as a stand alone in the universe, and expects little from the audience in terms of prior knowledge. The movie picks up several years after "Alice" left off with Alice (Mia Wasikowska) executing a daring escape as the captain of a trading ship. While at a party in London, Alice, led by her butterfly companion Absolem (Alan Rickman), steps through a mirror and back into Underland. There she reunites with the White Queen (Anne Hathaway), Tweedledee and Tweedledum (Matt Lucas), the White Rabbit (Michael Sheen) and the Cheshire Cat (Stephen Fry), who inform her that the Hatter (Johnny Depp) has fallen ill after discovering that his family, presumed dead for many years, may still be alive. Alice and her companions must travel through space and time in Wonderland in order to help the Hatter.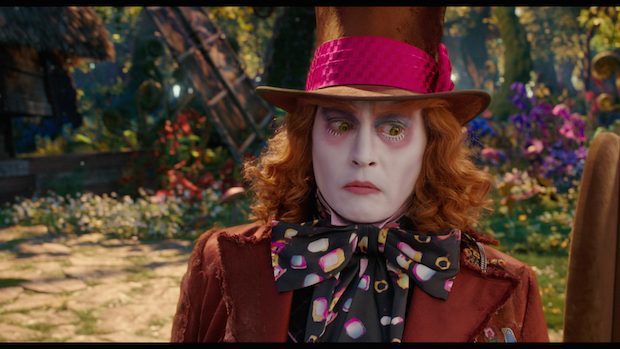 While the movie's driving plot is relatively simple and drags at times, "Through The Looking Glass" is still highly enjoyable. Time (Sacha Baron Cohen) joins the Red Queen (Helena Bonham Carter) as the films anti-villain, and, in visuals and characterization, is a really interesting addition to the cast. While the Red Queen is a standard of any "Alice in Wonderland" derivative, the character is admittedly pretty grating, and Time was both a more pleasant on-screen presence and a more nuanced character.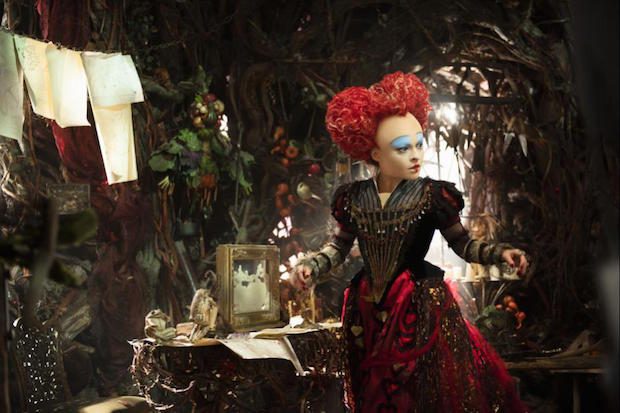 Removed from the story or the characters, "Through The Looking Glass" is worth a watch if only for the scenery, world-building and costumes. Much like the physical model created of a child's brain for "Inside Out," Time's castle is a visually interesting, semi-mind bending representation. While the clock is a pretty common motif in film, "Through The Looking Glass"'s creators populate the scenes with unique imagery. The film's costuming is done by Colleen Atwood, who won an Academy Award for her work on "Alice in Wonderland", and is both gorgeous and strange.
Overall, "Alice Through The Looking Glass" is a solid follow up to the first film. It does an excellent job of hitting the familiar beats of Carroll's world, while bringing in new elements and characters that extend the universe past what we already know of Wonderland (or Underland, in this franchise).
All photos property of Disney Enterprises, Inc.