Frozen – Live at the Hyperion – My first viewing
The new Frozen musical at Disney California Adventure premiered last night to invited guests and media.  Today was the public premiere.  I could not get to the park until the afternoon.  Here are some quick cell phone pics of my experience.  Better SLR pictures and some video are posted in the full picture set.  I posted a follow-up to this piece featuring my first impressions, thoughts & observations of Frozen – Live at the Hyperion.
The scene as I arrived on Hollywood Blvd, this was about an hour before showtime.  That mess of guests is Fastpass return.
Note only three shows scheduled.
Frozen souvenirs nearby.
Fastpasses for all three shows were gone hours ago.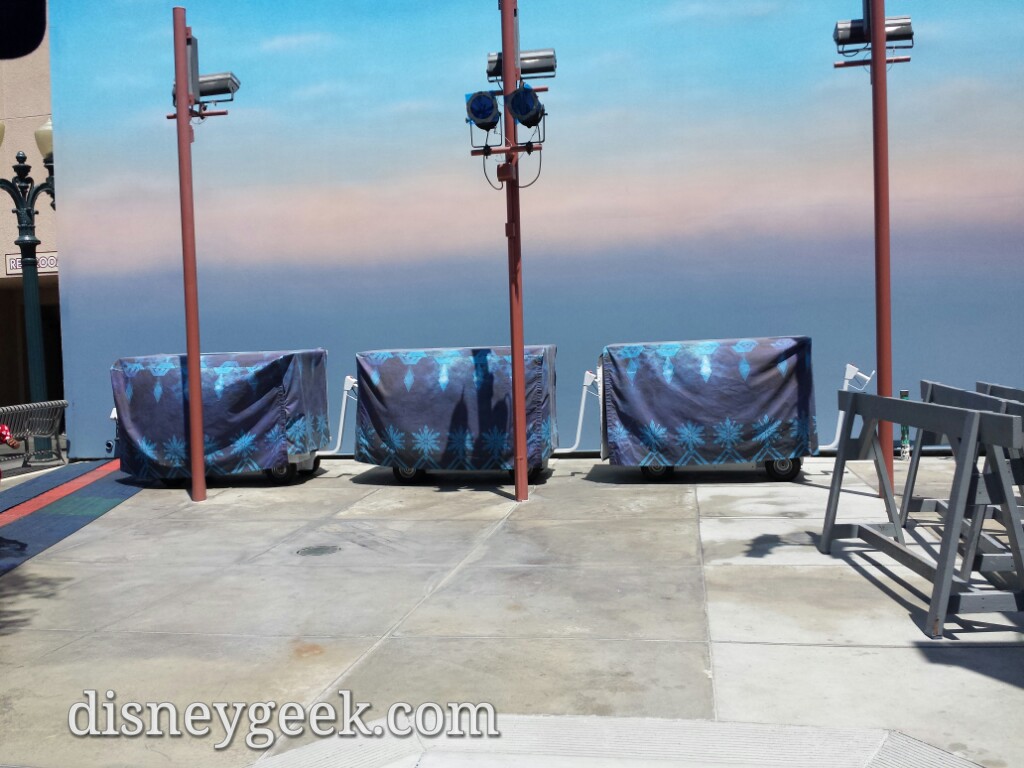 So I found the standby line and waited.  I was only about 50 guests back.
The first show let out about 2:20
Some friends saw me and gave me a FastPass so I exited standby and went to find the return line.
Ended up near the front of thr balcony line.  The orchestra doors have a Frozen overlay.
I found a seat just to the right of center in the third row of the balcony
Some pictures from the show.
Let it Go
Sven and Kristoff
Olaf
The curtain call.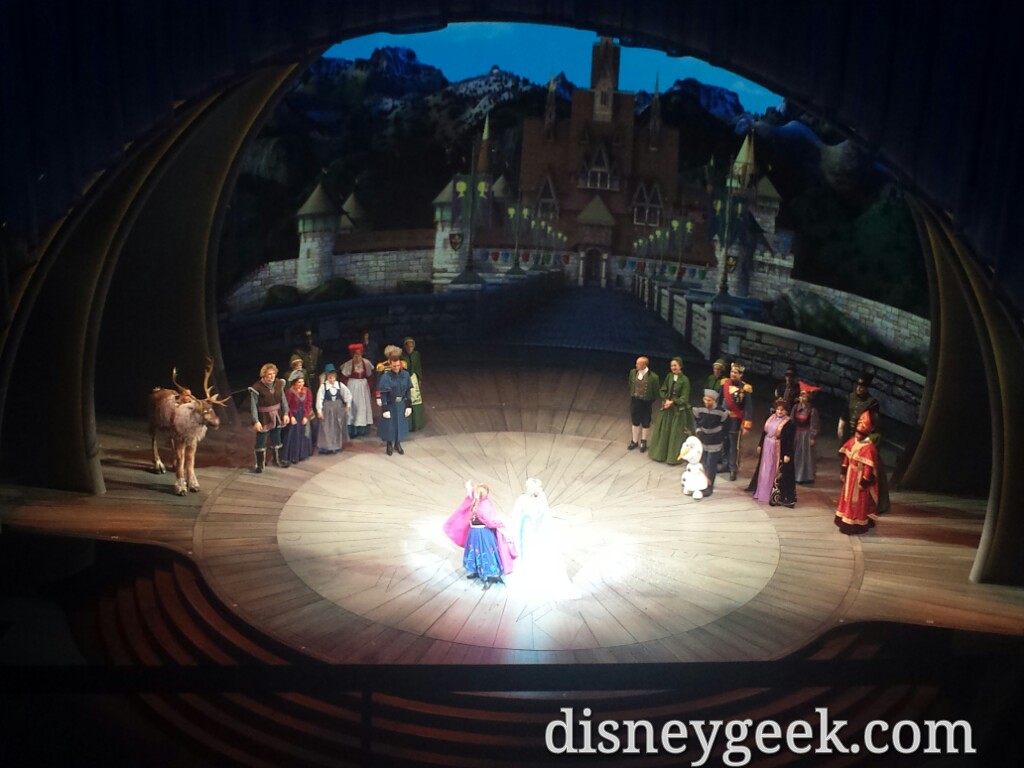 After the show it was jammed with guests exiting, others queuing up and then Five and Dime drove through.
---
Related Links: