​Disneyland Star Wars Construction Check (9/02)
This post has a quick check of the Star Wars preparations at Disneyland taken with my cell phone. For more pictures visit my full picture sets and/or our construction progress section.
A check of the site from the Mickey and Friends parking structure.
Starting off on the left/north the mound of dirt continues to shrink.
More dirt is being removed as the retaining wall is built.
In the center of the site more concrete structures are taking shape.  Also notice the i-beams back near the skyway hill.
In the center of this shot they were loading a dump truck onto a trailer to be hauled away.
Along the river forms are going up around the rebar.
Looking toward Critter Country
In the nearest lot digging continues and more pipes for utility work.
From Frontierland
Utility work continues.
From Critter Country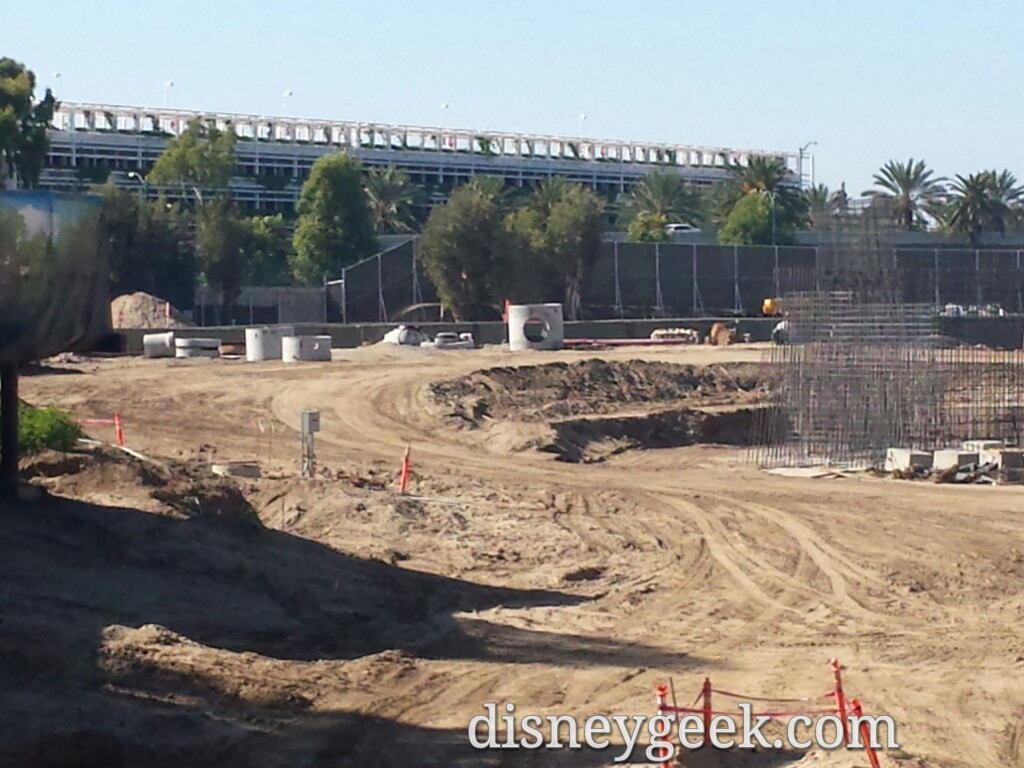 ---
Related Links