​Disneyland Star Wars Construction Check (10/21)
This post has a quick check of the Star Wars preparations at Disneyland taken with my cell phone. For more pictures visit my full picture sets and/or our construction progress section.
A check of the site from the Mickey and Friends parking structure.
Starting on the left/north side the mound of dirt is much smaller.  Notice the frame for a new backstage building between the construction trailer and Toontown.
Panning to the right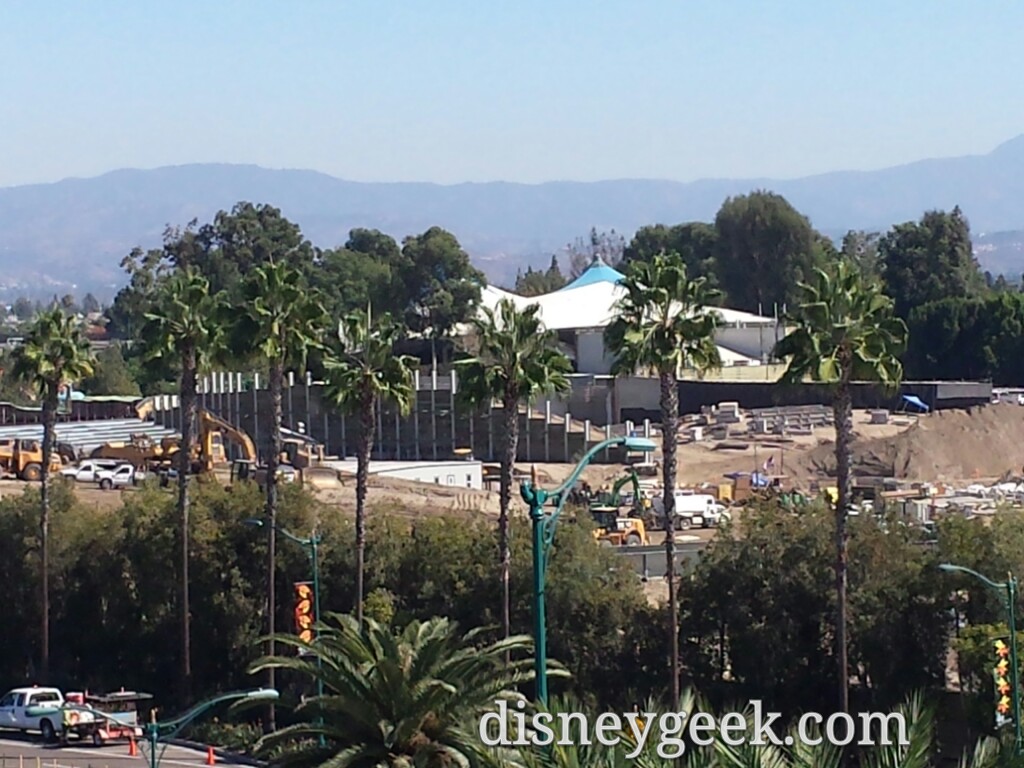 More concrete work by the entrance tunnels and marina.
Looking toward Critter Country.  The i-beams we saw last trip look to be for a retaining wall to the right of where the train comes out from Critter Country.
A new wall taking shape along the path of the new backstage road.  
In the near lot the foundation work is well under way for one of the show buildings.
A couple more pics of the middle of the site.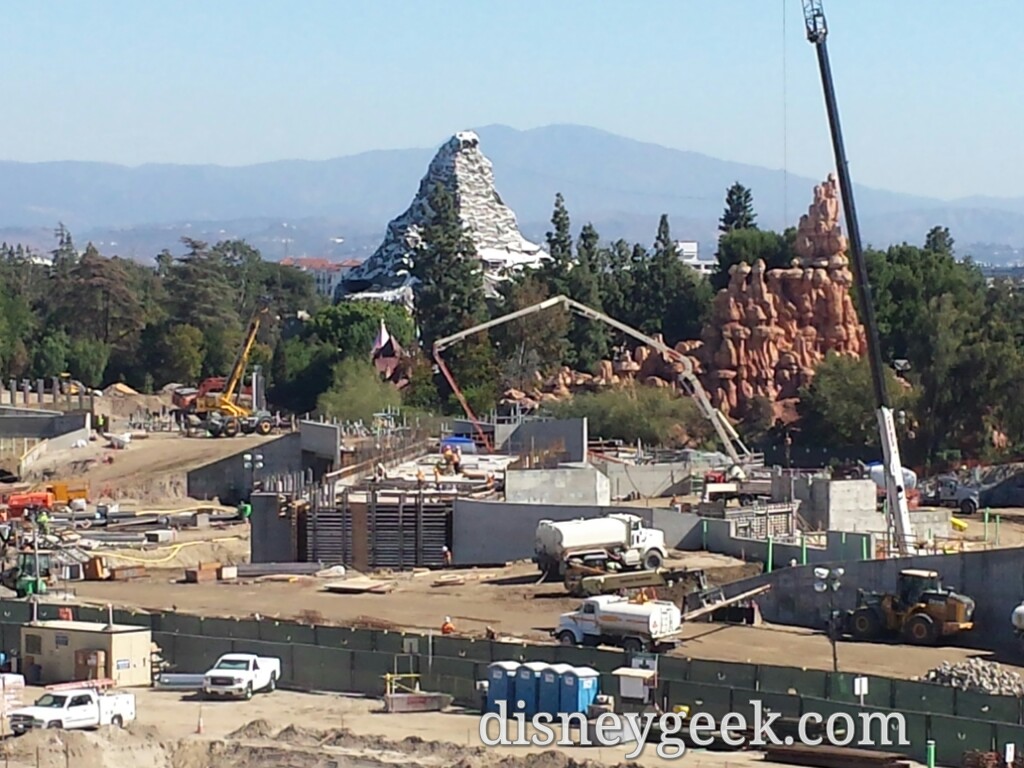 Moving inside the park to the end of the Big Thunder Trail you can see the support structure for the  rockwork that will line the trail.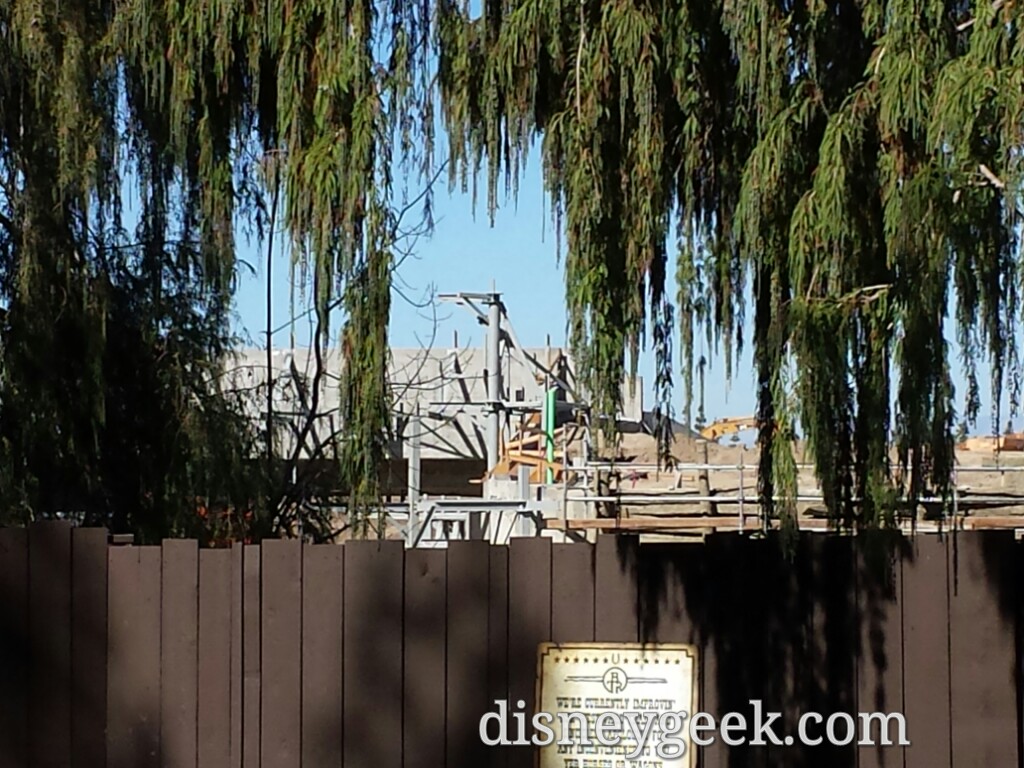 A look through the fence
A lot of steel to the right.
No Critter Country pictures this week since the entire land was closed.
In the Opera house some concept art is now on display.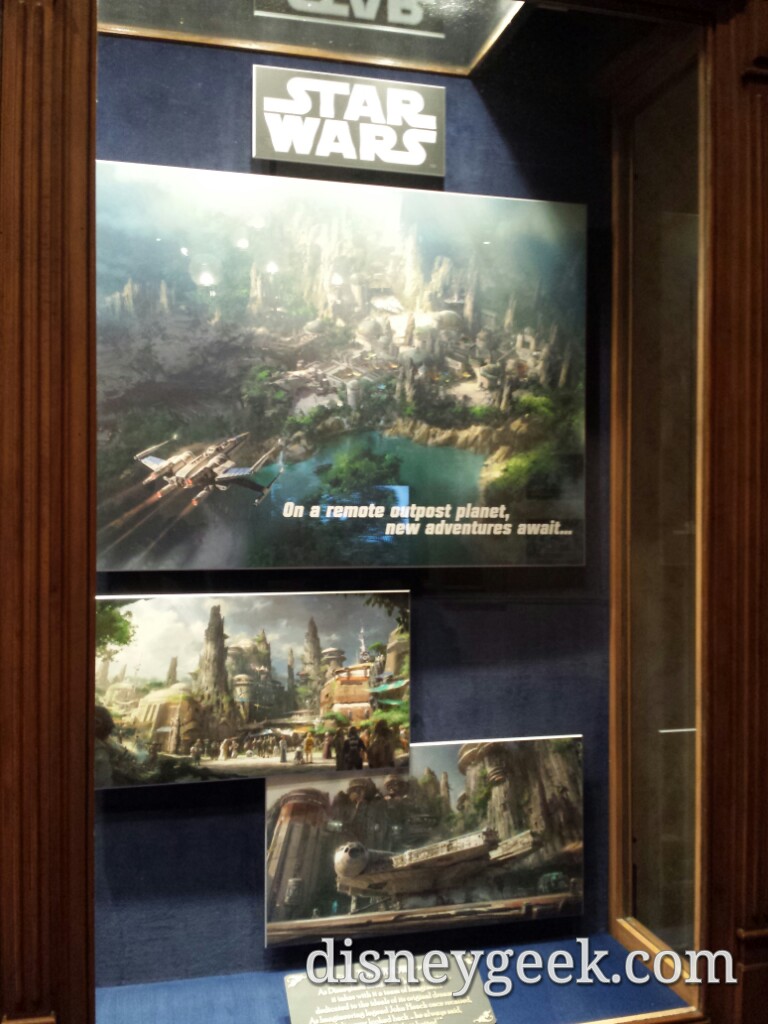 Crews were still working in the evening. This picture is from around 9:30pm
---
Related Links