​Disneyland Star Wars Construction Check (11/04)
This post has a quick check of the Star Wars preparations at Disneyland taken with my cell phone. For more pictures visit my full picture sets and/or our construction progress section.
A check of the site from the Mickey and Friends parking structure.
The mound of dirt to tbe left/north of the site continues to shrink.
A series of pictures panning left to right.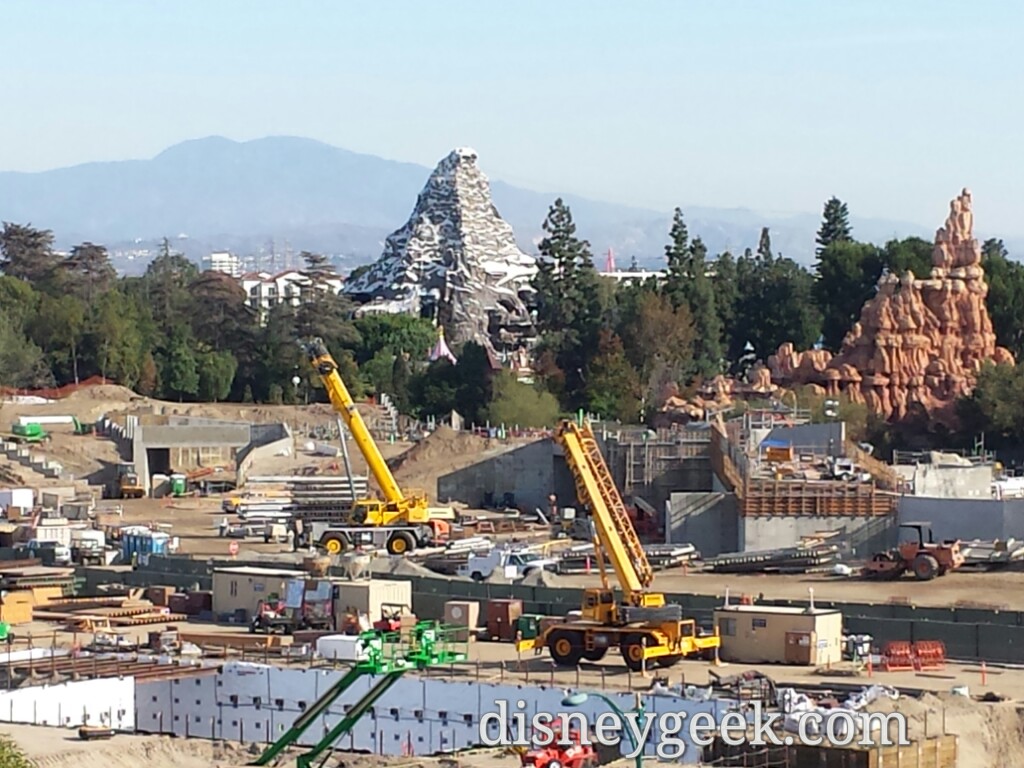 A closer look toward Critter Country
Appears to be footers for the show building taking shape.
Moving into the park.  From the Big Thunder Trail you can see rock work taking shape.
The view as you enter Critter Country.
Looking through the fence.
The new path along the river that will connect Star Wars to Critter Country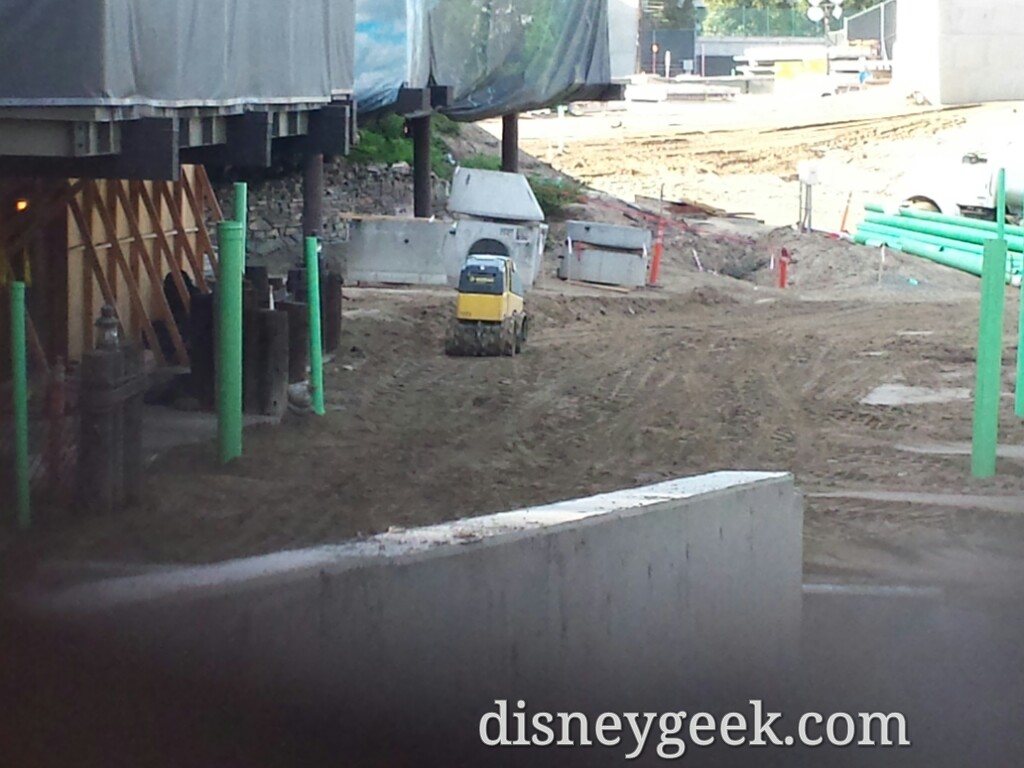 ---
Related Links