Disneyland Star Wars Construction Check (5/25)
This post has a quick check of the Star Wars preparations at Disneyland taken with my cell phone. For more pictures visit my full picture sets and/or our construction progress section.
A check of the site from the Mickey and Friends parking structure.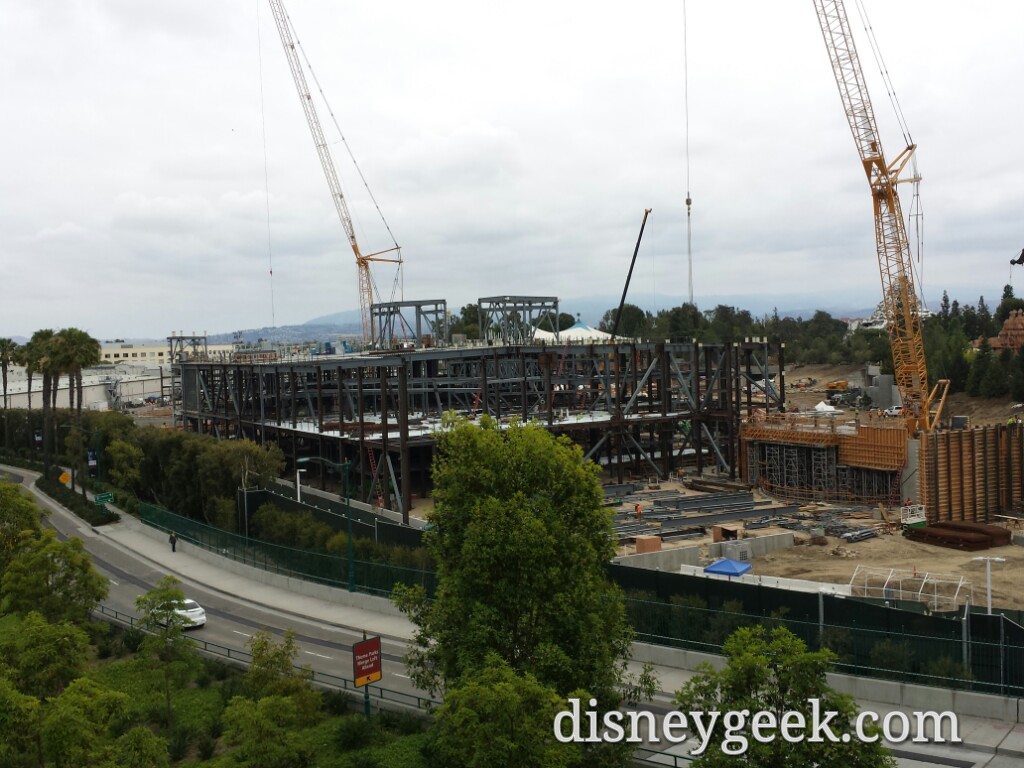 Starting on the left/north side of the site and panning to the right.  In the large show building concrete is being poured on the second floor and the supports for the exterior wall are going in.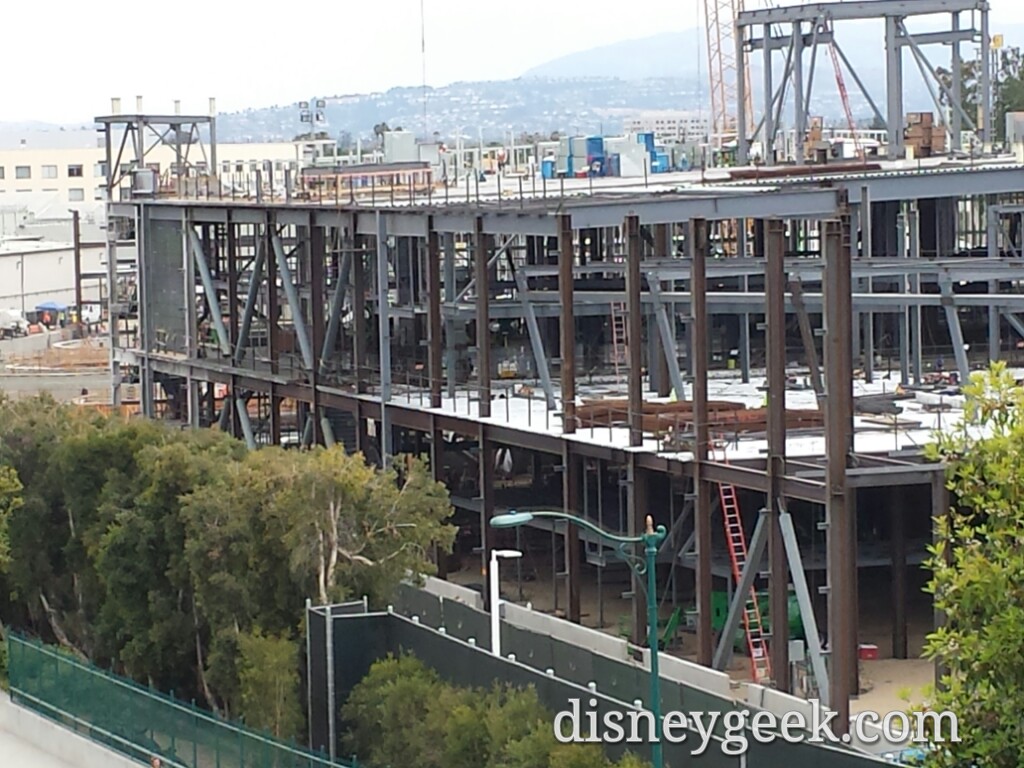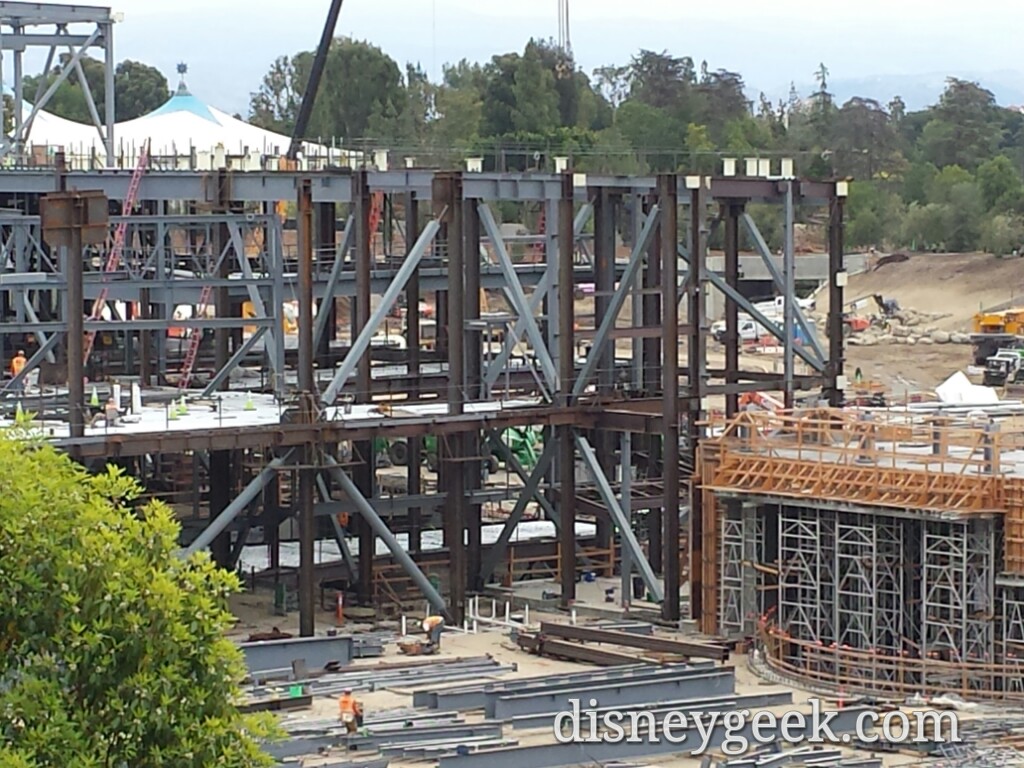 The circular structure has had some concrete poured.  You can see it on the second floor.  Some forms are starting to be removed.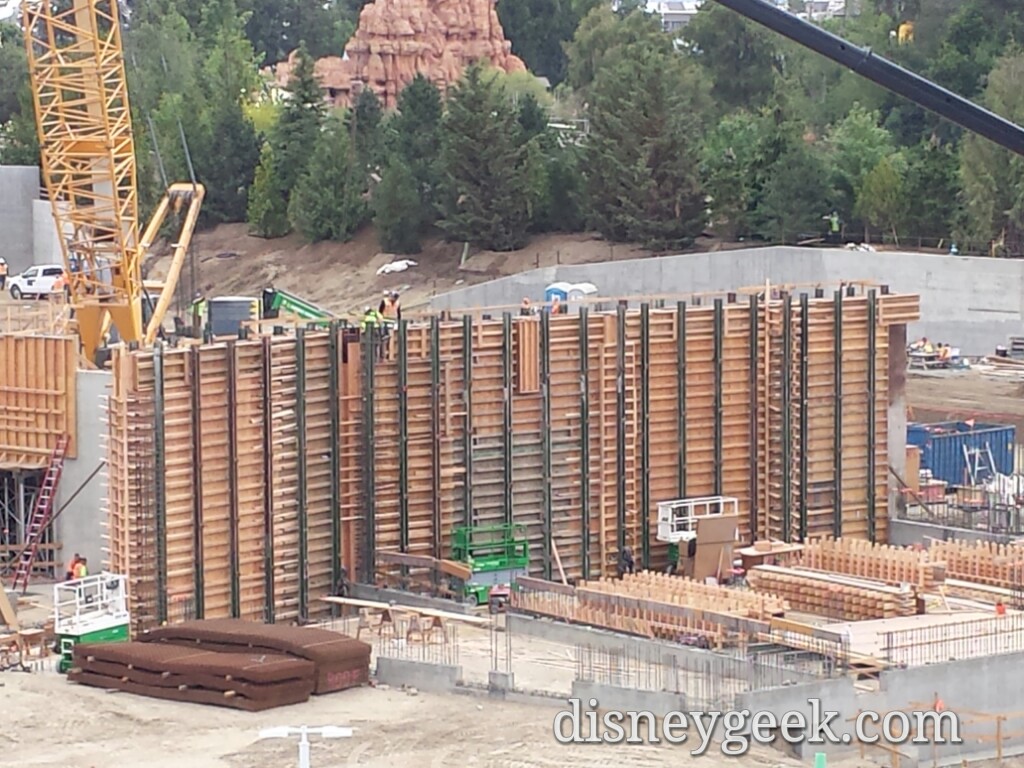 Crews working in the forest on the berm.  Equipment starting to move dirt again on the Star Wars side of the berm.
The new train trestle is taking shape quickly on the concrete bridge over the new walkway from Critter Country.
The Millennium Falcon show building is rising up.
A crane in Frontierland just past Big Thunder

Looking upriver

From Critter Country
Scaffolding is being removed from the rock wall as it nears completion.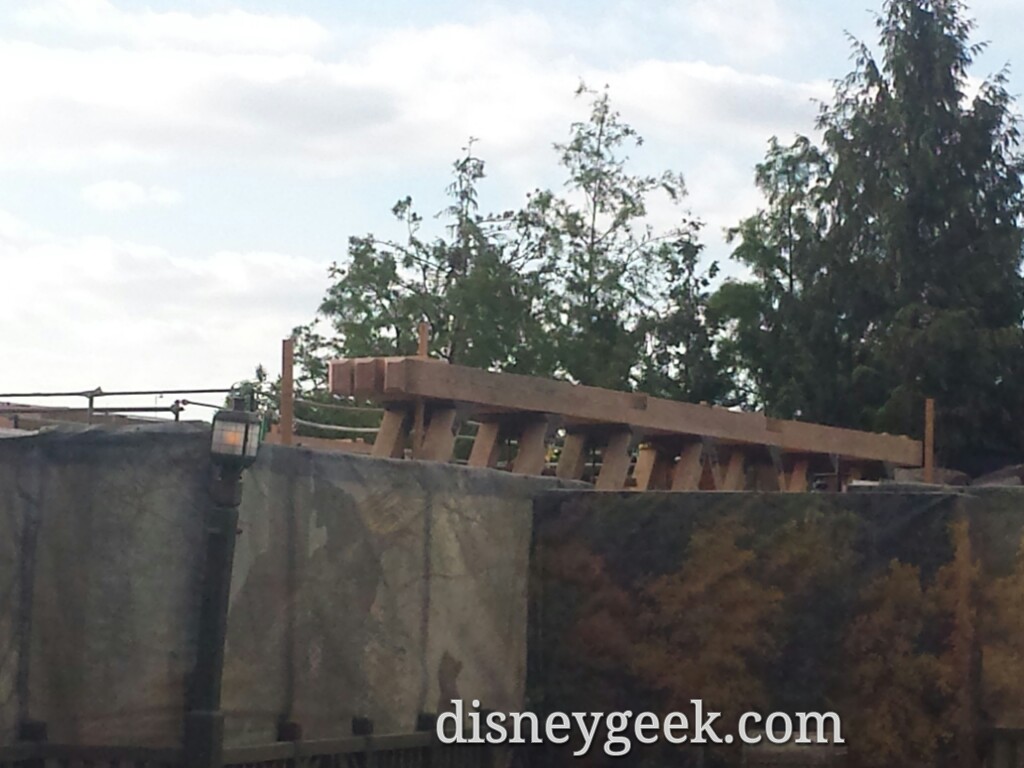 ---
Related Links
Star Wars Themed Land Construction Video Playlist: