Disneyland Star Wars Construction Check (6/02)
This post has a quick check of the Star Wars preparations at Disneyland
taken with my cell phone. For more pictures visit my full picture sets
and/or our construction progress section.
A check of the site from the Mickey and Friends parking structure.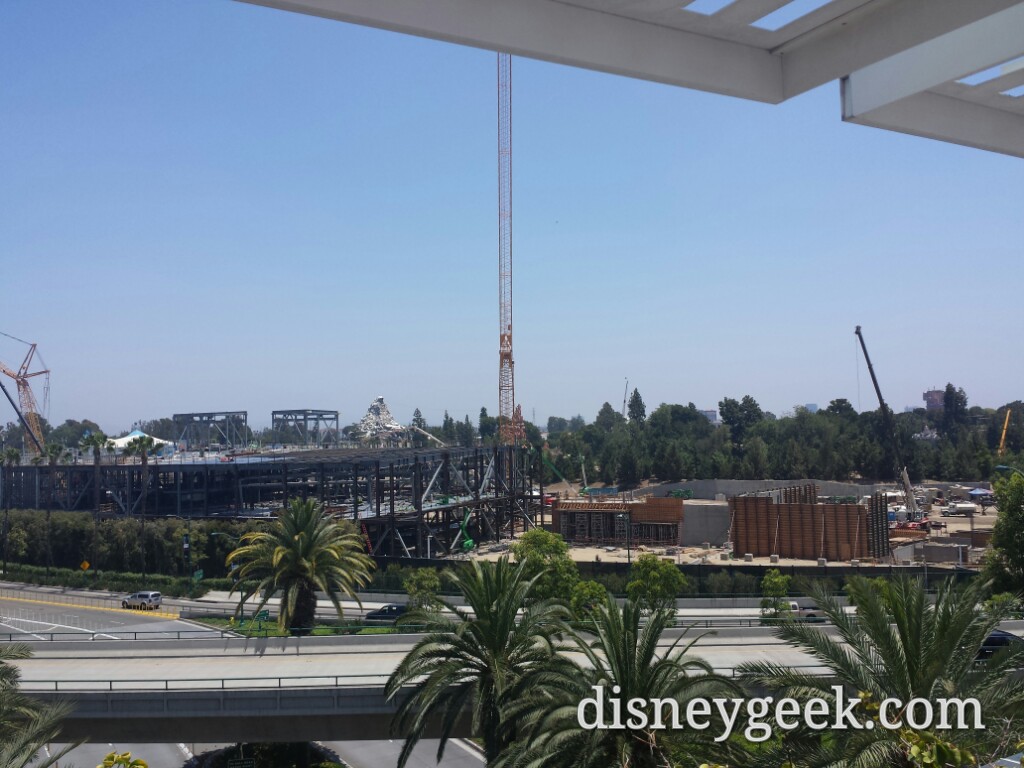 Starting on the far left/north side of the site and panning to the right in the next series of pictures.  This is the Millennium Falcon show building steel rising up.
Forms are slowly being removed to reveal the concrete structure.
More wall forms going up to the right.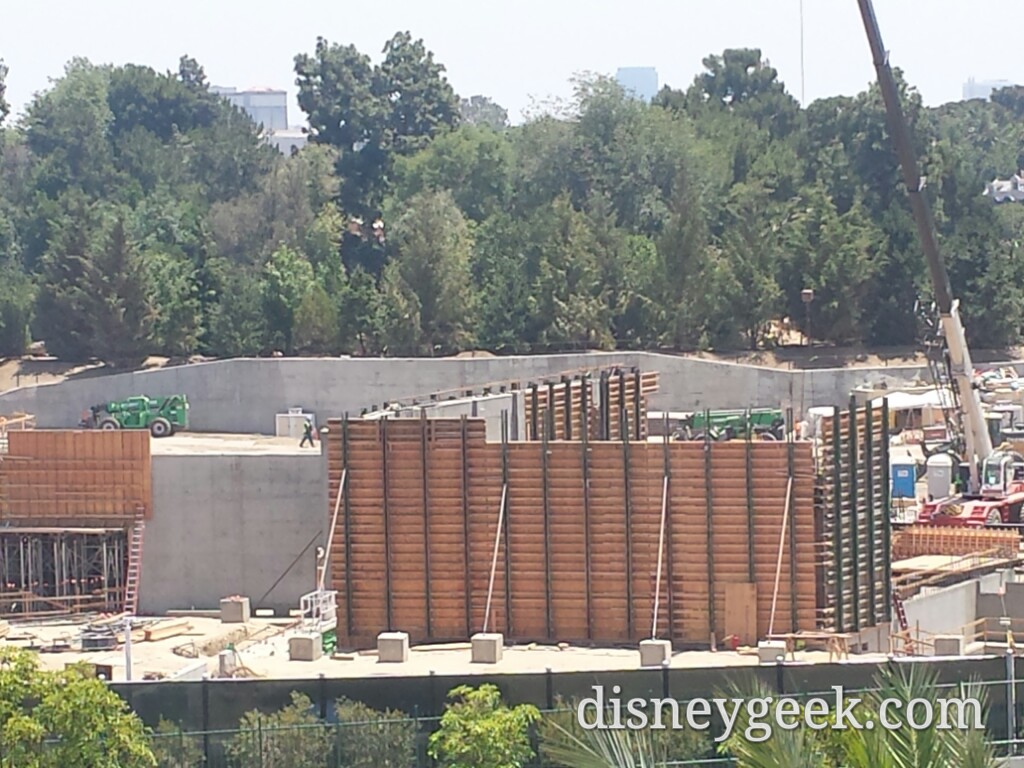 Dirt being back filled and leveled off behind the retaining wall at the Critter Country Entrance.
A temporary road has been constructed in the middle of the site.  Guess to cut down on erosion and dirt.  Also assuming that will be approximately where the main walkway will be.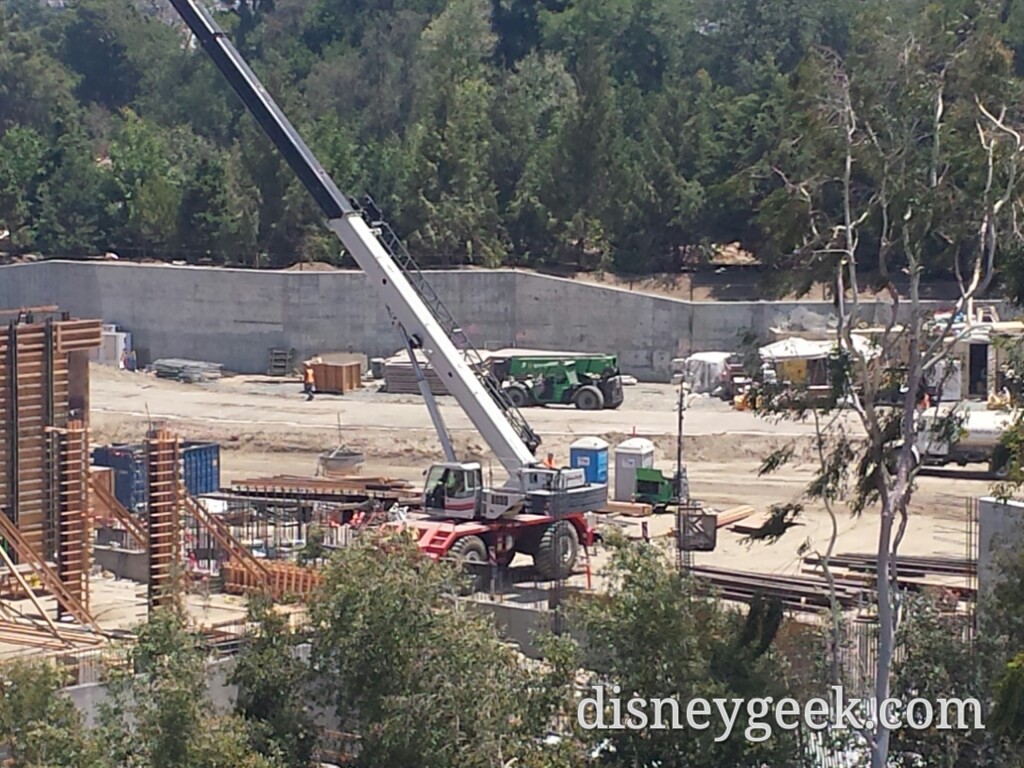 No pics of the Big Thunder Trail again.  A crane is blocking the area.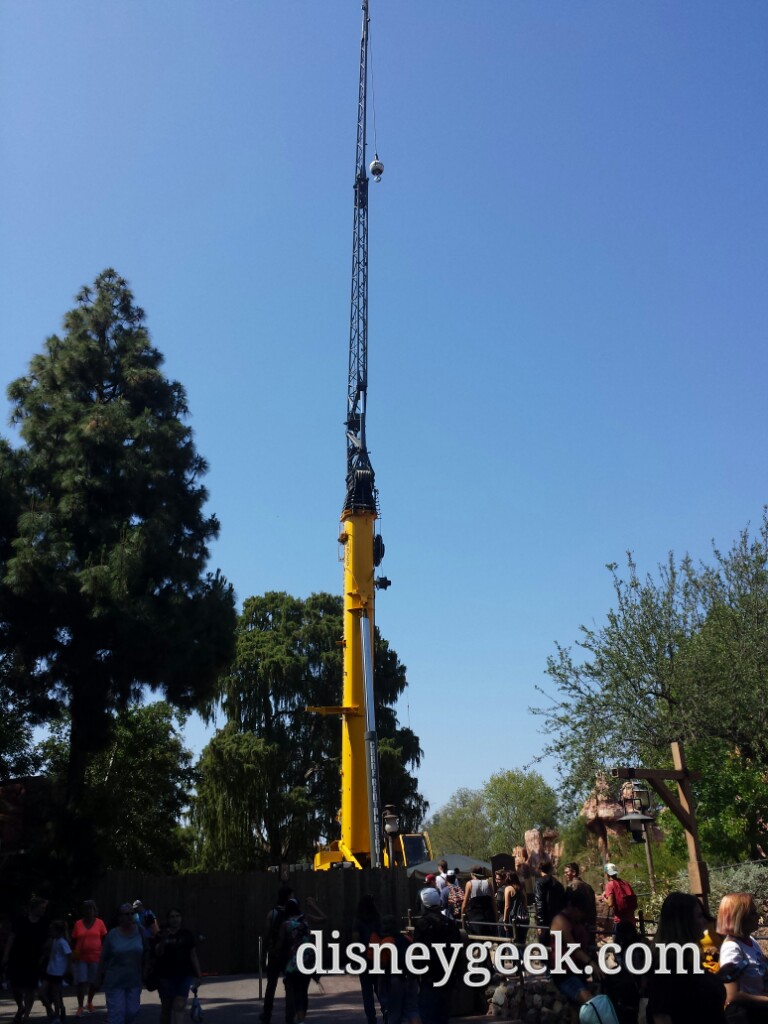 Looking up river another crane on the shore
From Critter Country
Through the fence, my guess of a waterfall is wrong.. the terraces are for trees/plants.
The crane along the shore is being used to move trees into position.
From the Hungry Bear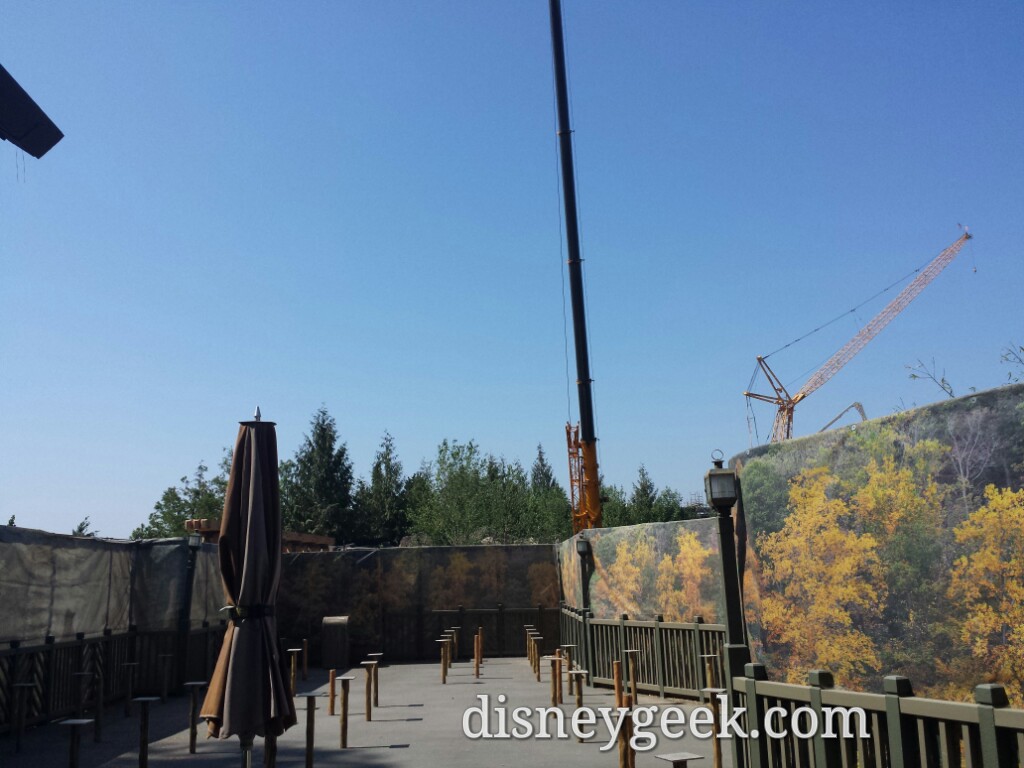 ---
Related Links
Star Wars Themed Land Construction Video Playlist: