Dia de Reyes (Three Kings) Celebration at Disney California Adventure 
Disney California Adventure is celebrating Dia de Reyes as part of Viva Navidad this weekend in Paradise Gardens.   Here are some cell phone pictures from the festivities.
A cart and sign near the entrance.
The bandstand is hosting a group of storytellers a handful of times throughout the day.
Show times for the music but not the storytellers posted
Here is a video of the Three Kings Day Storytellers:
There is an arts and craft area set up near Boardwalk Pizza
A photo op for the event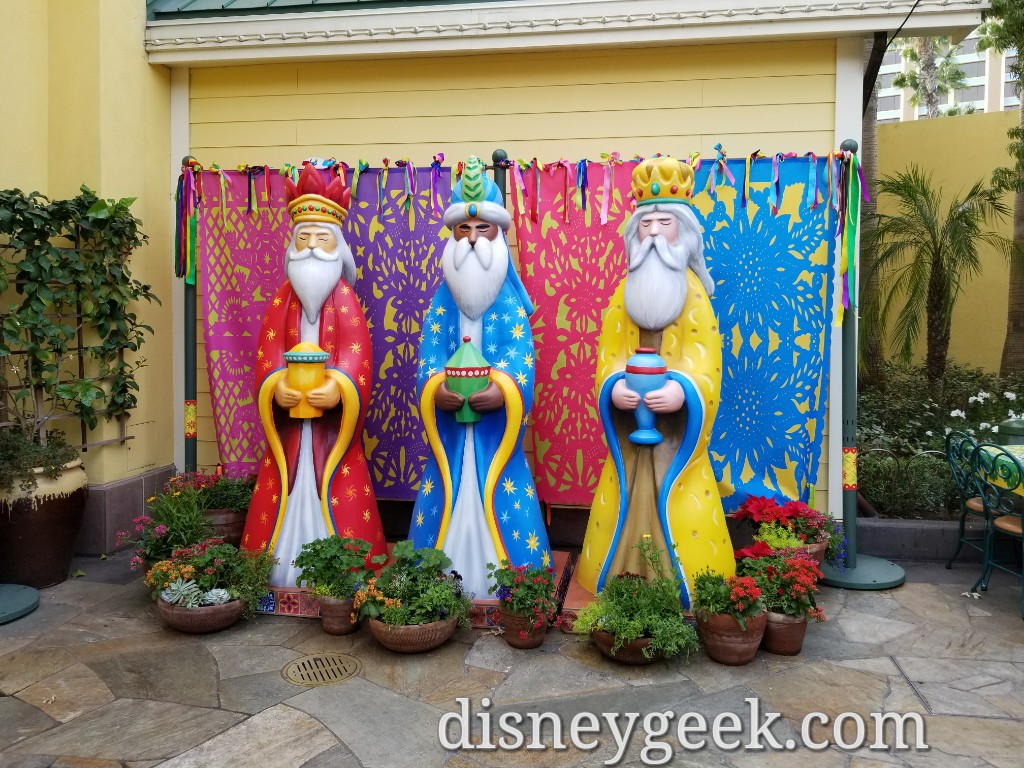 Background information on the holiday.