Disneyland Star Wars: Galaxy's Edge Construction Pictures (1/26)
This post has a quick check of the Star Wars: Galaxy's Edge work at Disneyland taken with my cell phone. For more pictures visit my full picture sets and/or our construction progress section. To help put this work into perspective here is the Star Wars: Galaxy's Edge Model @ D23 Expo 2017 (Pictures & Video)
A video overview from the Mickey and Friends Parking Structure:
Starting off with a wide picture of the site.
Starting off on the left with the Millennium Falcon show building and beyond it more steel rising and the three peaks slowly progressing.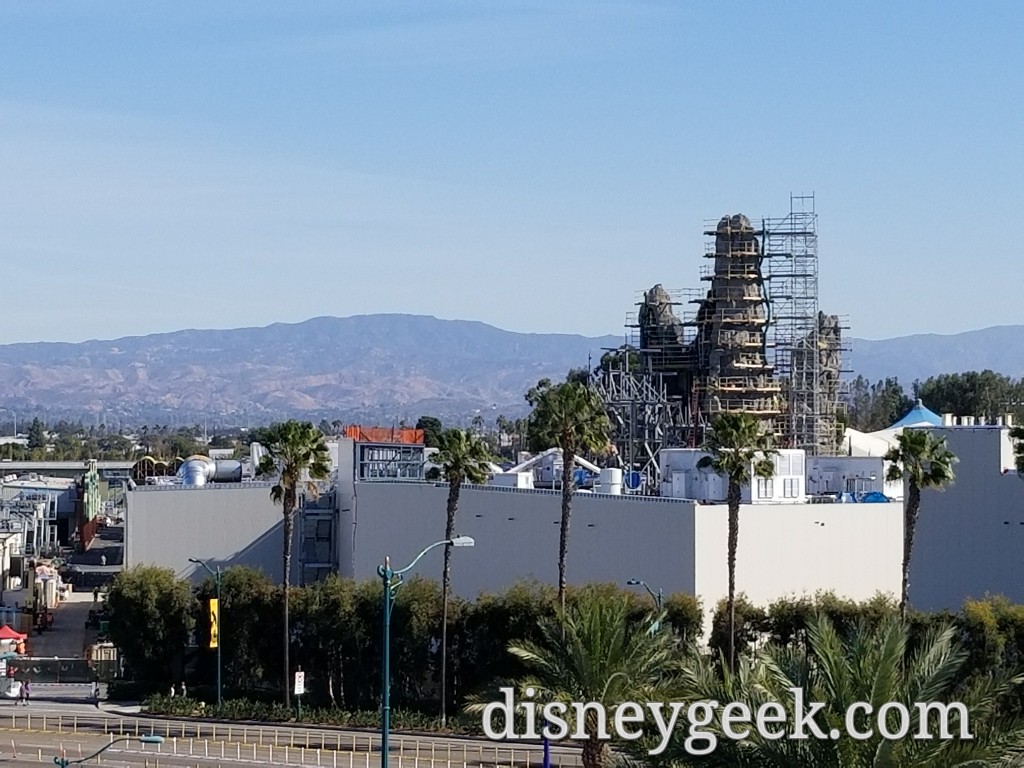 A closer look: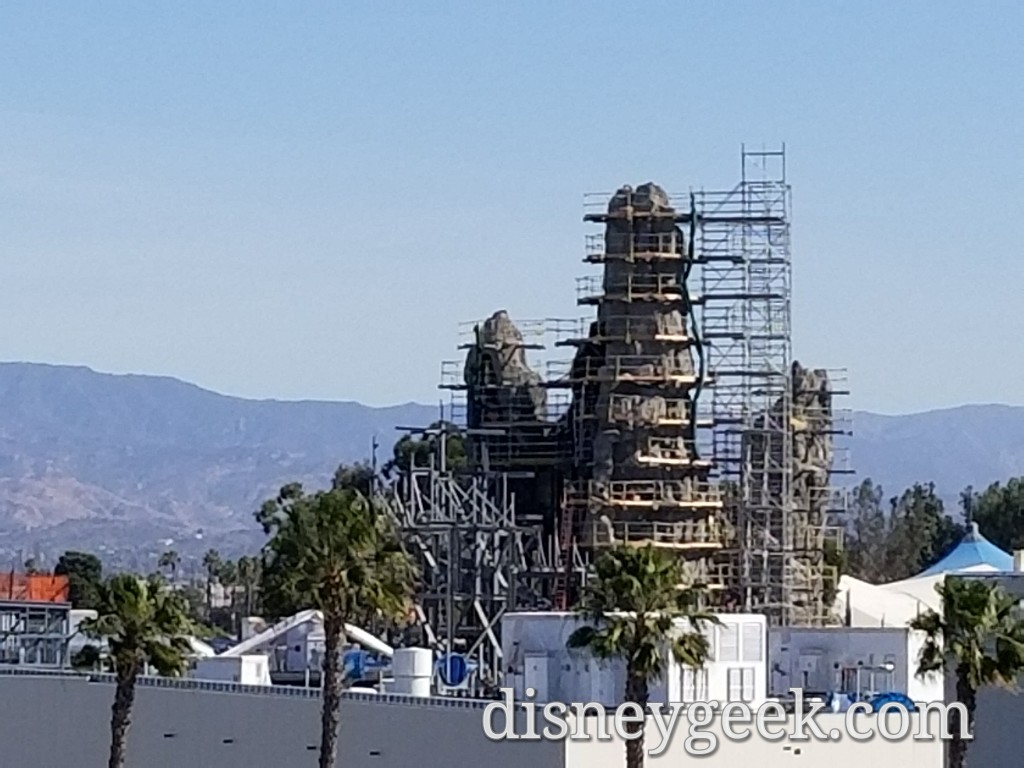 Panning to the right noticed more panels on the roof structure of the Battle Escape building ready to be installed and work continues on the peaks and rock work on the park side.
Continuing to the right they are putting a border on the Battle Escape Building.
No real visible progress on the concrete building.  More utility work behind it.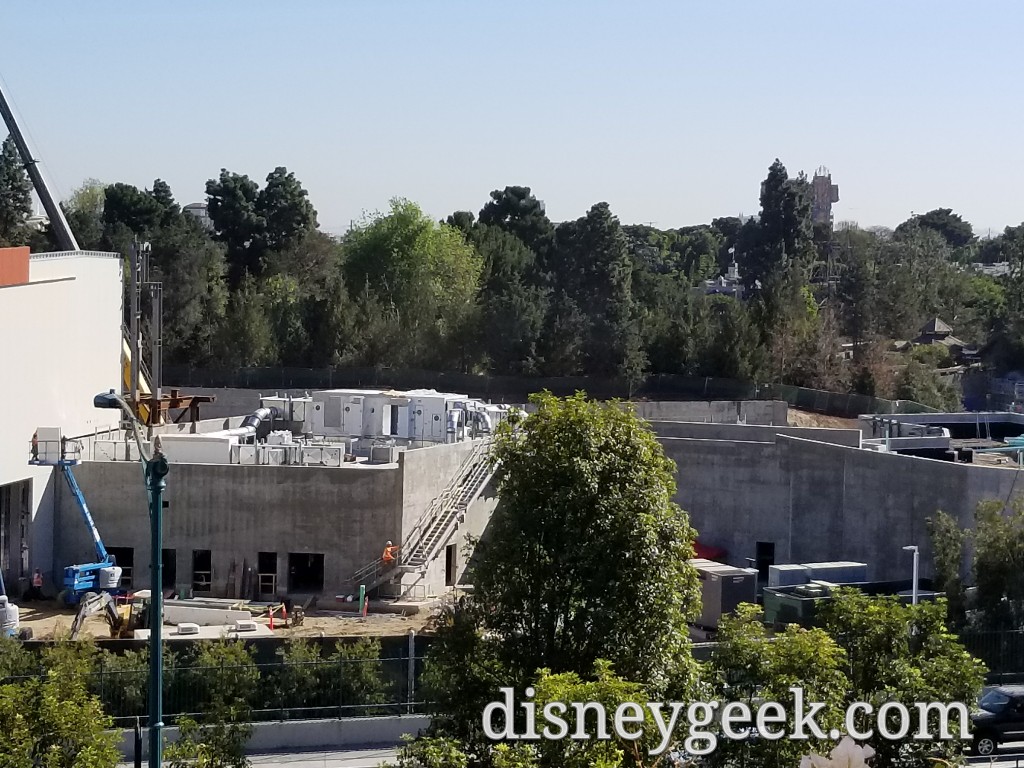 Pipes going in on the roof of the structure toward Critter Country.  Guessing for drainage and possibly water if trees will be going in there.
On the right of the Battle Escape building noted a new steel structure, assuming for rock work:
From Toon Town
Big Thunder Trail
Critter Country
---
Related Links
Star Wars Themed Land Construction Video Playlist: