Black Panther at Disney California Adventure (several pictures )
The Black Panther has a meet and greet inside the entrance lobby of stage 17 on the Hollywood Studios Backlot in Disney California Adventure.  Here are some cell phone pictures and a quick video from Friday.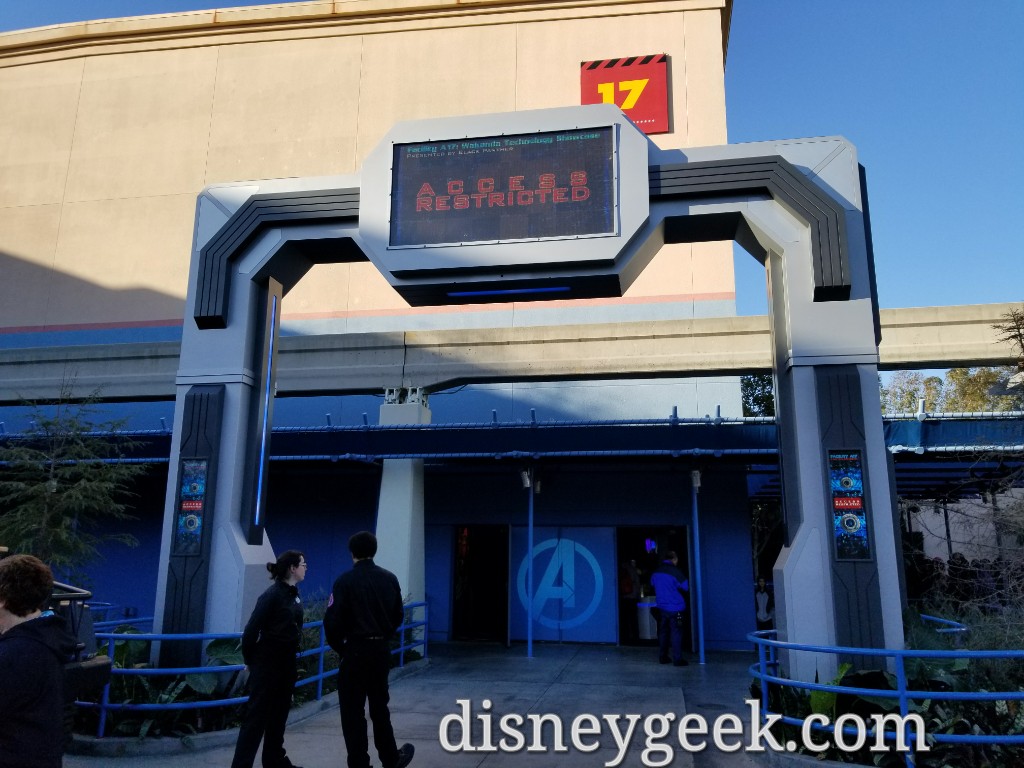 You can just barely make him out inside.  Guests enter through one door, get their picture then exit through the other.
A truck parked outside, he uses it to enter/exit between sets.
Here is a video clip of the Black Panther leaving:
Rolling down Sunset Blvd.
For more pictures be sure to visit our full Disneyland Picture Set   Here are all my in park posts from Friday afternoon.