My 1st look @ 2018 Disney California Adventure Food & Wine Festival
The 2018 Disney California Adventure Food & Wine Festival started last week and runs until April 12, 2018. This year the Festival is similar to last year. There are 13 Festival Marketplace Kiosks throughout the park. The Backlot stage hosts seminars as well as the Jr. Chef program this year. The Annual Passholders corner is near Stage 17. Below are some cell phone pictures from my first walk through the festival. For a more in depth look including a lot of menu, sign, merchandise and entertainment pictures be sure to visit my full Disneyland Picture Set
On Buena Vista Street a table with AP promotions.
Nearby as you enter the arcades some merchandise on display.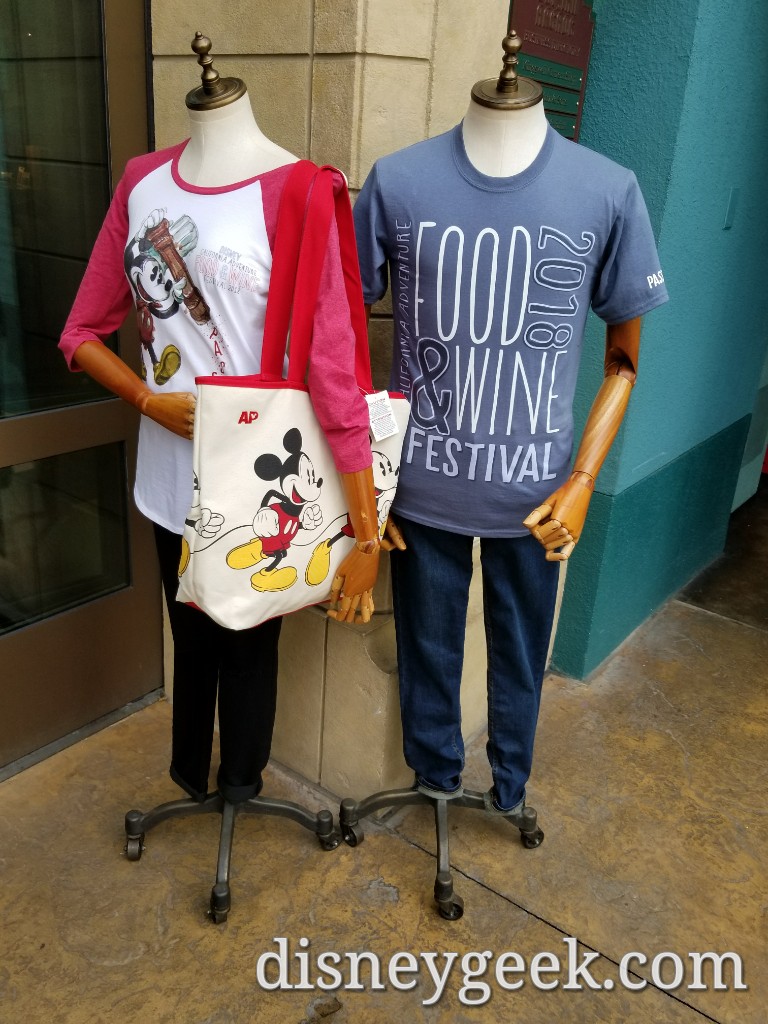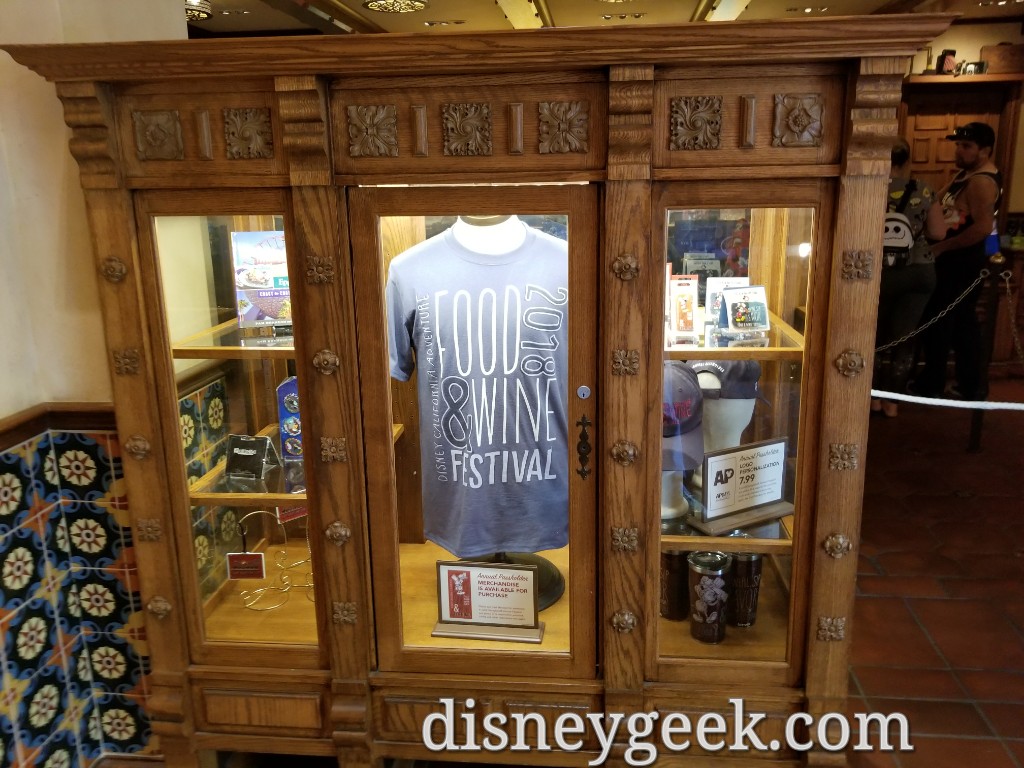 The festival spans the parade route (and Hollywood Backlot area)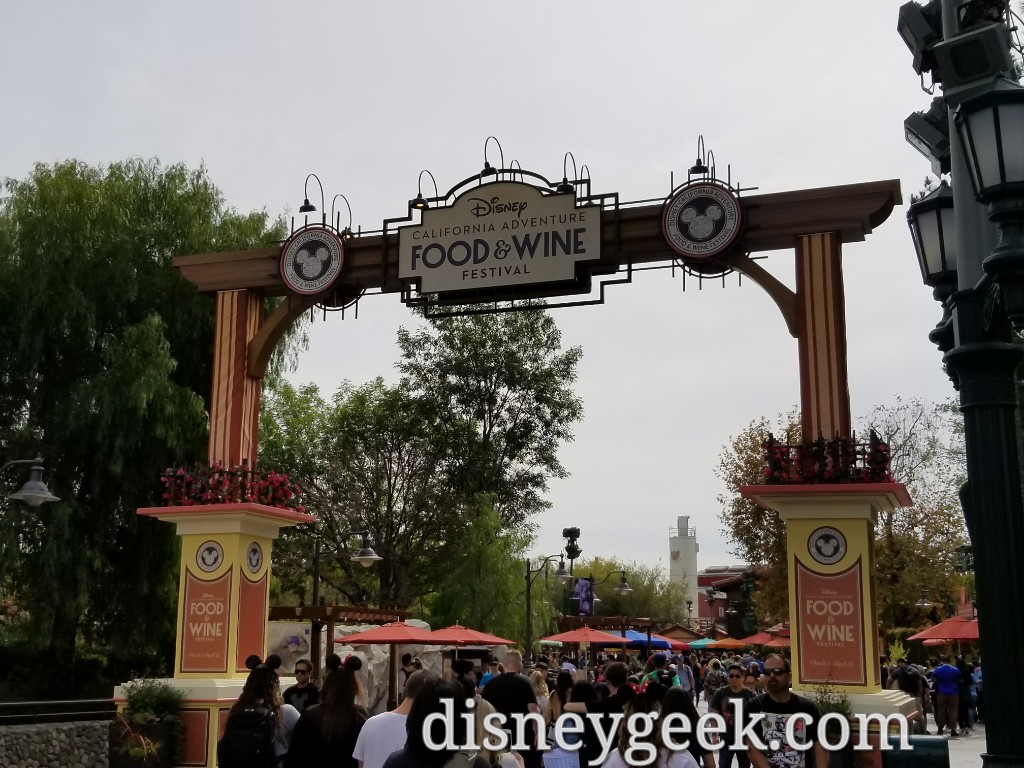 The marketplace set up is the same as previous festivals.  Each Marketplace has a theme and an info sign on one side and menu on the other.
Here a menu from the first marketplace I walked by (I have pictures of all of them in the full Disneyland picture set and will in our Disneyland Dining section in a few days.)
Around the Marketplaces are areas to stand and eat.
A merchandise cart across from the Wharf entrance.
Many of the lines this afternoon were long.
Adelaide Tropical was performing this afternoon in Paradise Park (four sets with the last being at 1:45pm on weekends)
On the Backlot Stage there are Seminars throughout the day on weekends.  Here is the Family Time one, which was lightly attended.
Surprised there was no overhead camera or closer view.
Tables set up in the courtyard to stand and eat at.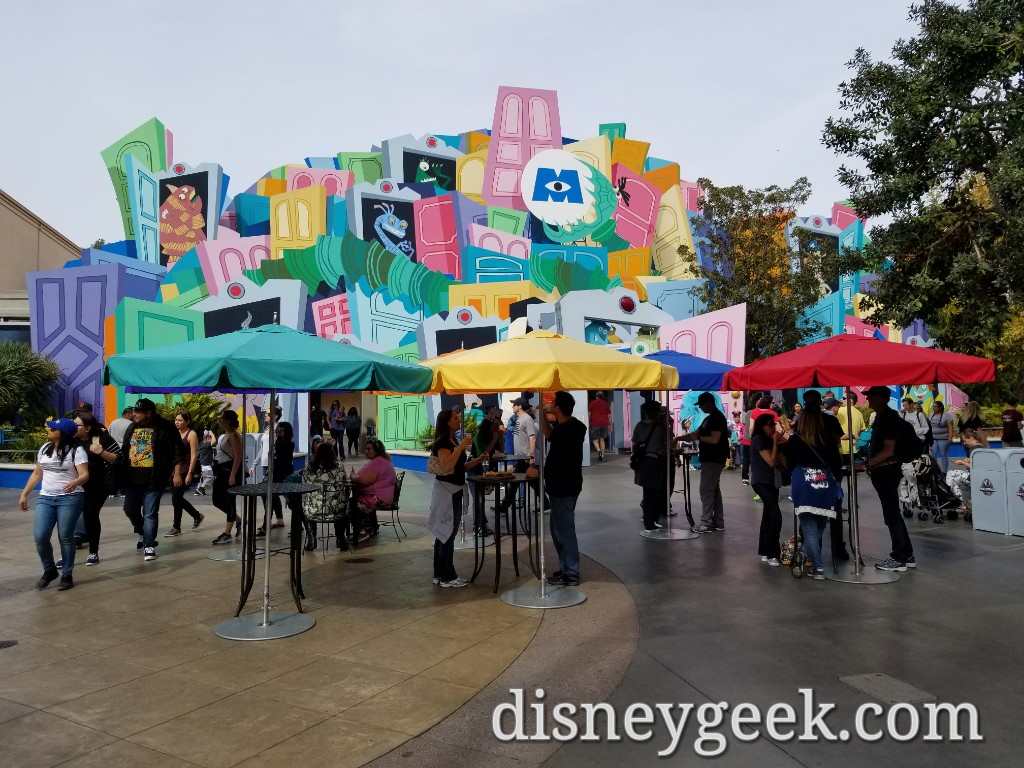 The food truck and a marketplace near Stage 12.
There was also a merchandise location.
Artwork was for sale and artist signing events here too.
The AP Corner is on the far side of Stage 17 this year.
The Studio Store also has festival merchandise
The Jammin Chefs with Chip and Dale are back and perform a handful of times each day.
Paradise Garden features a Beer Garden again.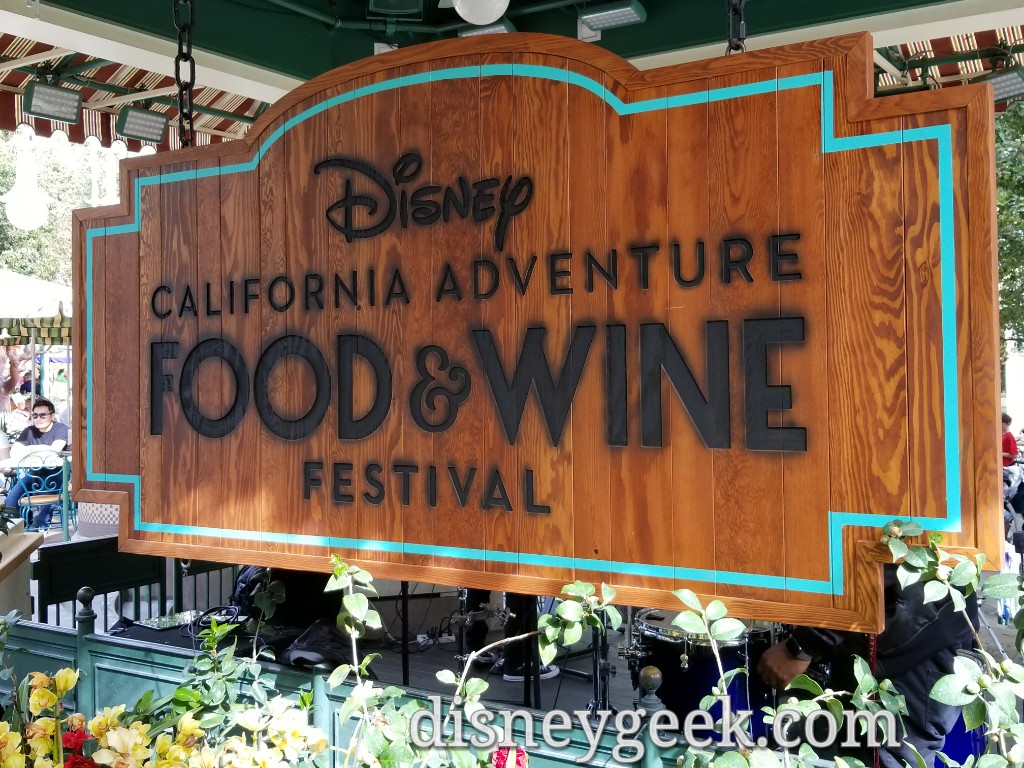 Jr. Chef also uses the Backlot Stage this year.
Stopped by during the Festival Favorites Seminar today.
Stopped by for the 6pm Shaun O'Neale presentation.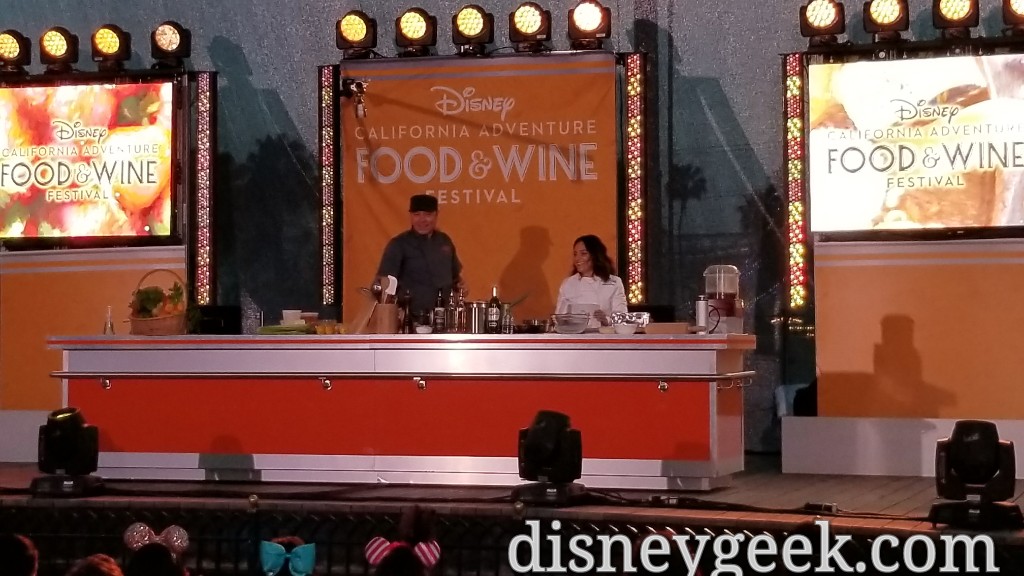 The seats were for guests who purchased a the seminar.  This one was lightly attended.  Everyone sitting on the ground and standing did not have to pay for the event.
The Paradise Garden Bandstand hosts groups throughout the festival.  Here The Tina Aldana Band is performing.
For more pictures including a lot of menu, sign, merchandise and entertainment be sure to visit our full Disneyland Picture Sets