Disneyland Star Wars: Galaxy's Edge Construction Pictures (3/16)
This post has a quick check of the Star Wars: Galaxy's Edge work at Disneyland taken with my cell phone. For more pictures visit my full picture sets and/or our construction progress section. To help put this work into perspective here is the Star Wars: Galaxy's Edge Model @ D23 Expo 2017 (Pictures & Video)
A video overview:
A wide shot from the parking structure –
Starting on the left side of the site with the Millennium Falcon building.
Panning left to right across the site.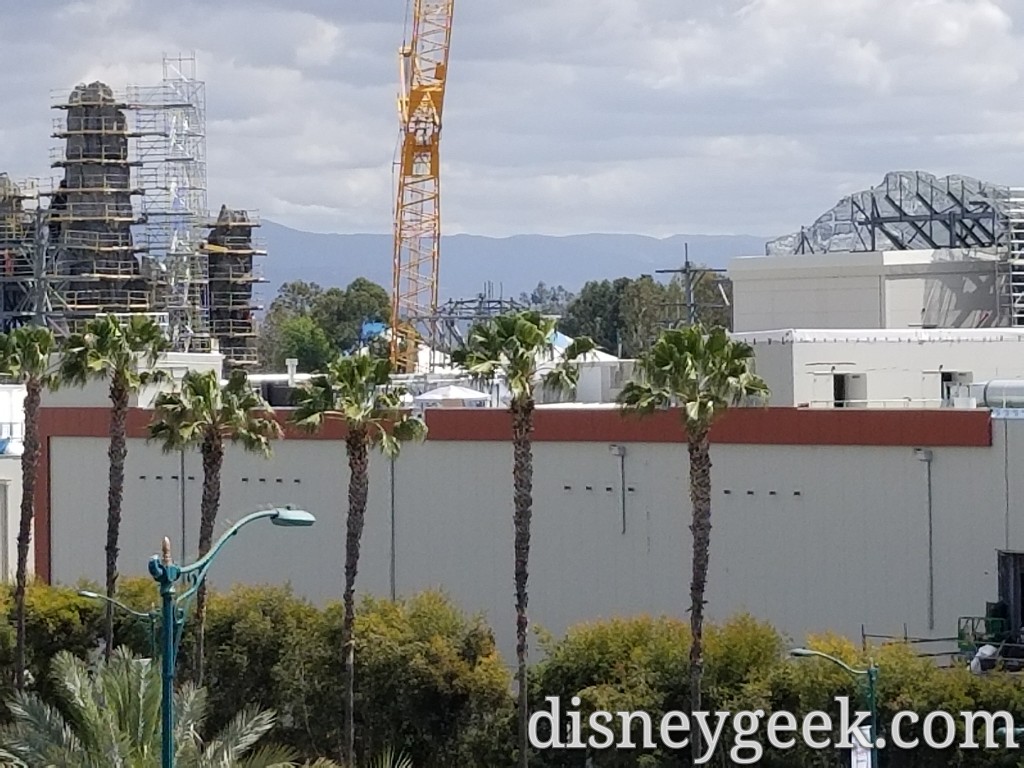 The only real visible change this week is more wire mesh installed on the steel supports.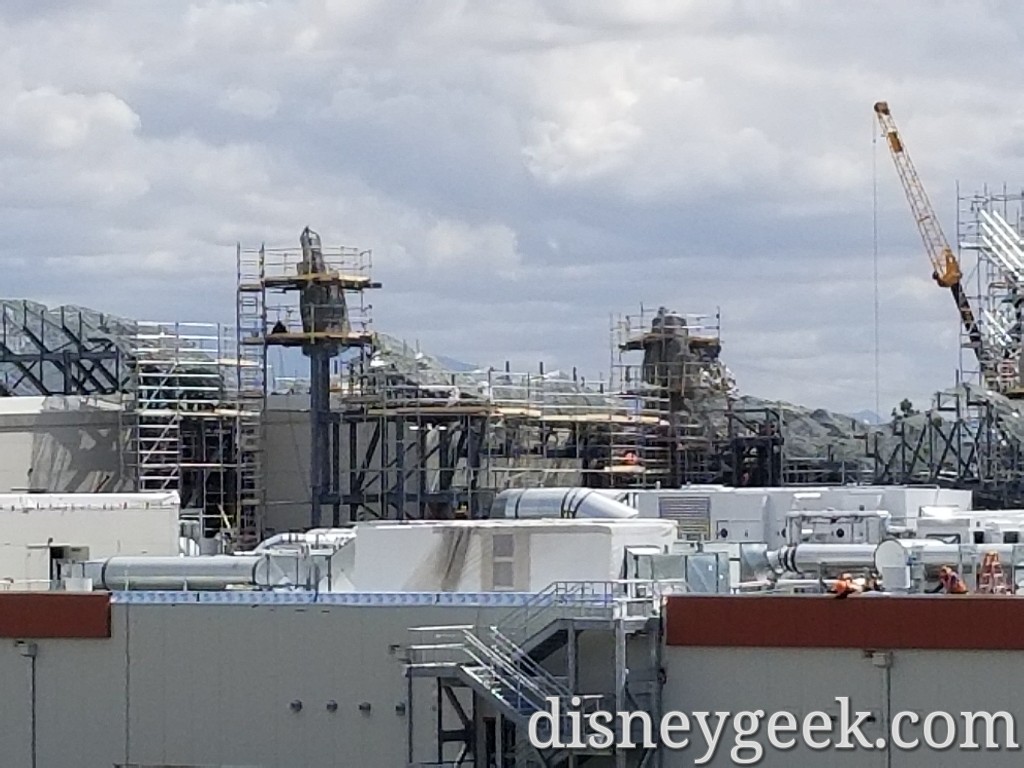 More steel being added to the roof of the concrete building adjacent to the Battle Escape Building.
The support posts appear to be done on the right side of the structure.  Crews were still moving dirt around on the far berm this week.
From the middle deck of the Mark Twain, the upper deck was closed
---
Related Links
Star Wars Themed Land Construction Video Playlist: