Paradise Pier Transformation to Pixar Pier Pictures (5/4)
Pixar Pier continues to race toward its June 23rd opening date, more of the new color scheme is now visible. It will be opening in phases throughout next couple of years, first up in June will be the Incredicoaster, the shops, and dining locations. For more pictures be sure to visit our full Disneyland Picture Set.
A look from Paradise Park.
One flag up at the entrance to Pixar Pier as work progresses.
More scaffolding has been removed from the Incredicoaster.  They were cycling trains throughout the afternoon.
This past week the ice cream stand reopened. It is now called Adorable Snowman Frosted Treats and features lemon softserve.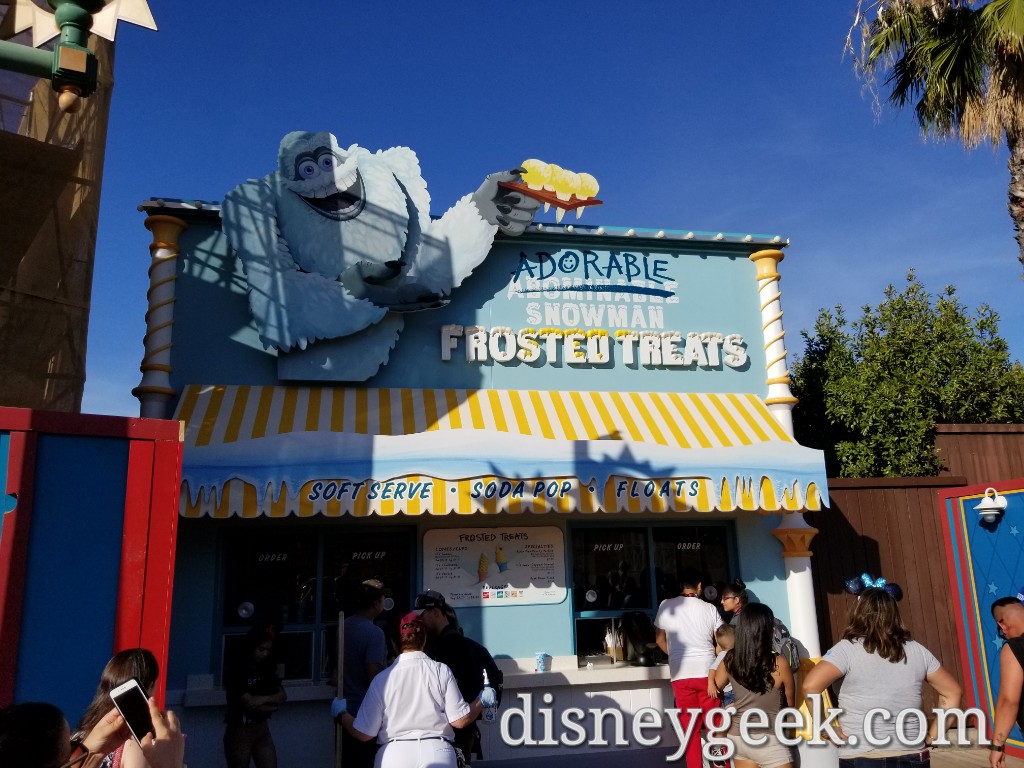 Here is the menu.
It is popular today with the 90+ degree weather. The line goes all the way down to the 4th billboard in the distance.
Concrete has been poured and the forms removed by the Carousel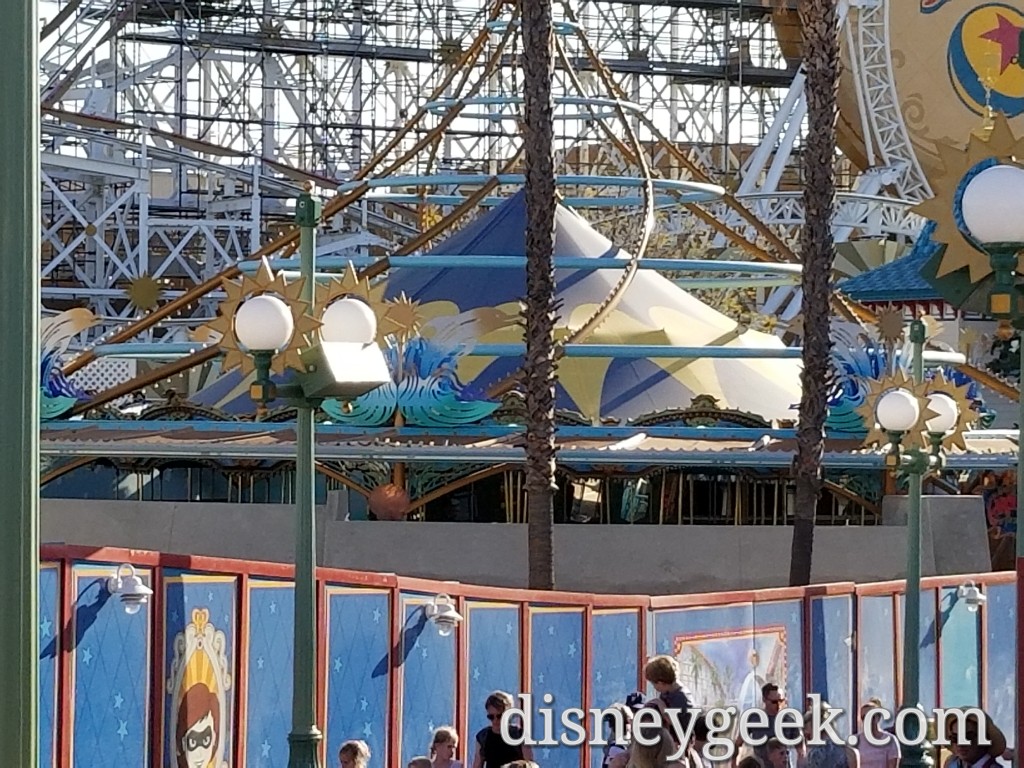 The Toy Story signs have not returned yet.
The Toy Story queue area is behind walls and now you enter the Standby queue through this walled corridor.
Not a lot of visible progress on the shops this week.
Walked back by at night to check out the lights.  Very minimal is how I would describe the lighting. Is this the final package?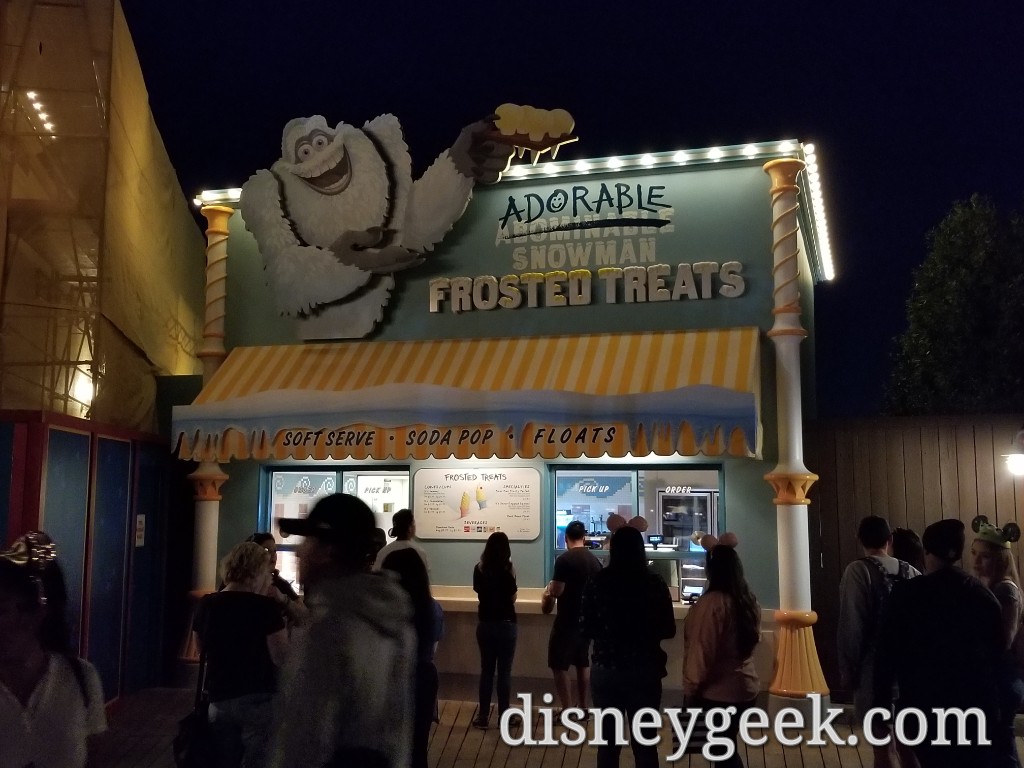 This evening the line was longer.. you could just barely make out the store from the end.  Close to 100 guests in line.
Most of Pixar Pier is dark. One work light by the Fun Wheel is all that was on. By Toy Story some more lights but not many.
For more pictures be sure to visit our full Disneyland Picture Set Here are all my in park posts from Friday afternoon.
Some Related Press Releases: