Paradise Pier Transformation to Pixar Pier Pictures (5/25)
Pixar Pier is less than a month from opening now, June 23rd. It will be opening in phases throughout next couple of years, first up in June will be the Incredicoaster, the shops, and dining locations. For more pictures be sure to visit our full Disneyland Picture Set.
The Fun Wheel painting appears to be done and they are starting to install the gondolas.
A closer look (with bad lighting.. in the full picture set I will have much clearer pictures with the SLR camera and a long lense)
The queue entrance for the wheel and beyond it singage up for the La luna and Wall-E games.
The Bandstand shell taking shape on the right.
Most of the projector housings are now repainted.
The new entrance archway is starting to rise above the walls.
Pixar Character cutouts on the canopy supports.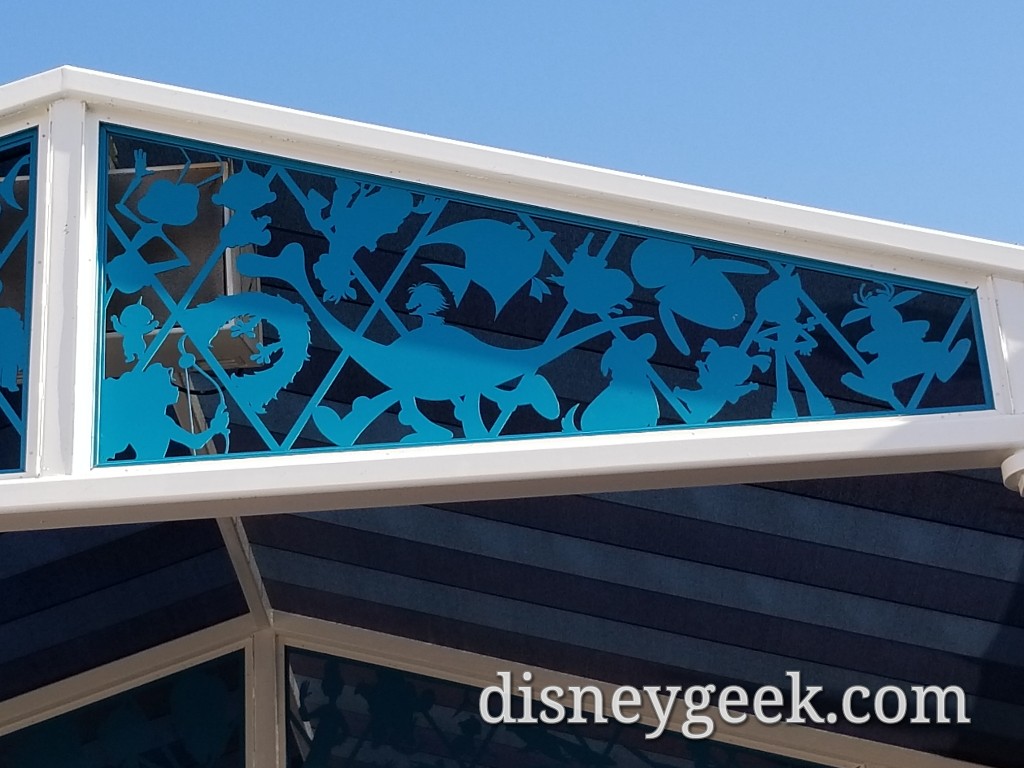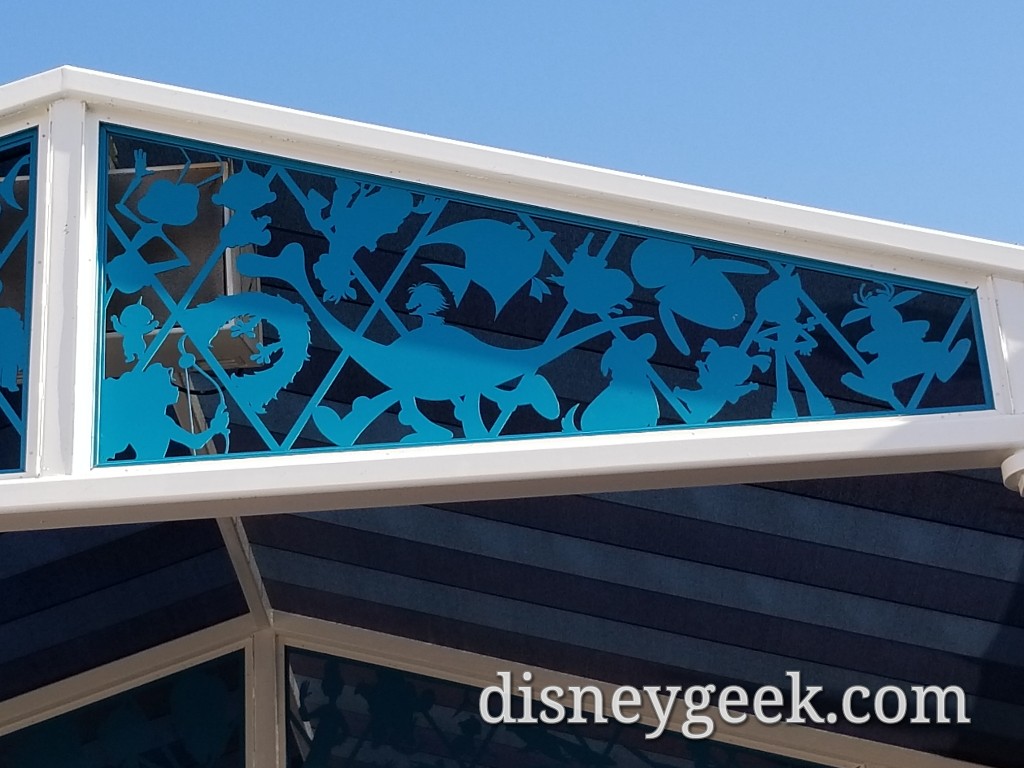 The cookie store taking shape in the background.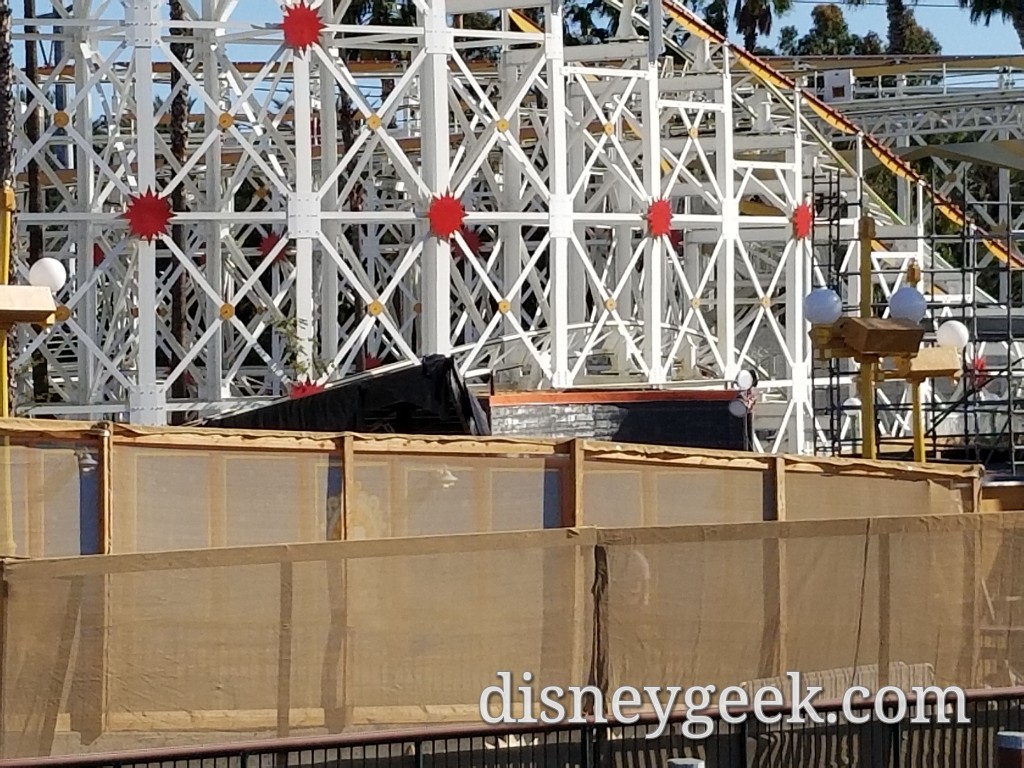 The Incredicoaster building.
The entrance arch for the Incredibles neighborhood.
Most of the scaffolding is now removed.
The new quick service location taking shape.
Lights are now installed on the outside of the tubes.
Inside you can spot Dash.
The lamposts are now all gold.
Another look at the new sign for the La Luna Game.
I walked by as the sun was setting and the lights were on.
The lights on the tubes are red, here is a more accurate color representation of them.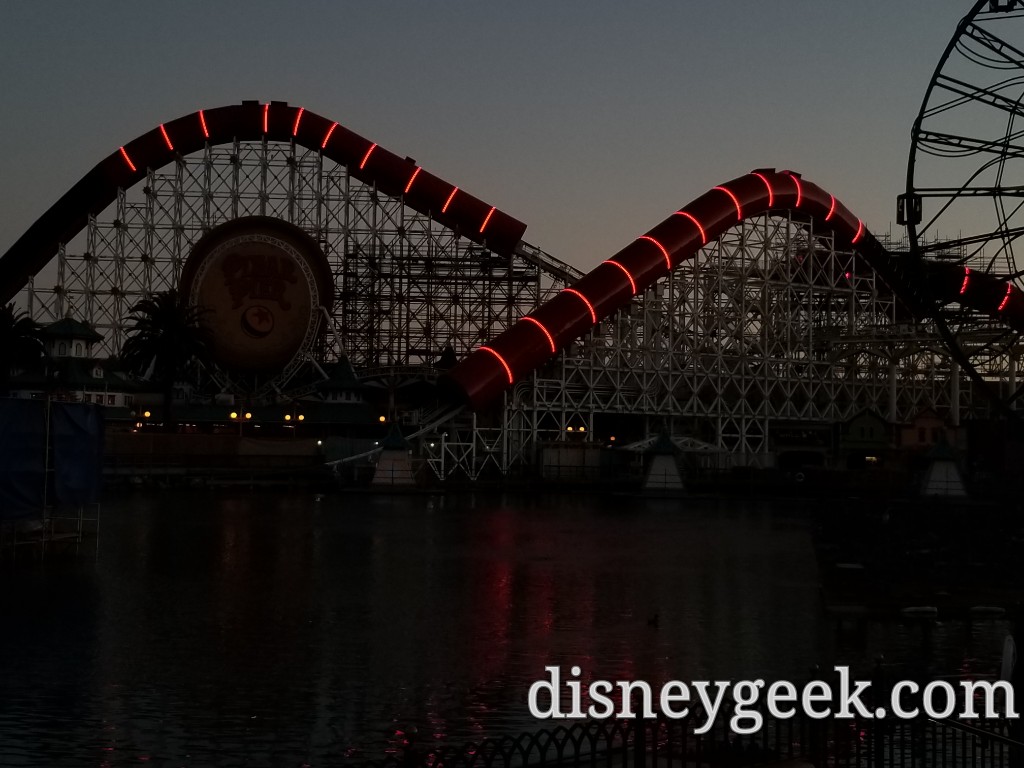 Here is a look later in the evening after the sun had set.
---
For more pictures be sure to visit our full Disneyland Picture Set Here are all my in park posts from Friday afternoon.
Some Related Press Releases: