Paradise Pier Transformation to Pixar Pier Pictures (6/22)
The next phase of Pixar Pier opens Saturday (tomorrow) and will consist of the Incredicoaster, Pixar Pal-A-Round, Lamplight Lounge and Midway games plus Poultry Palace and Angry Dogs. The rest will be opening in phases throughout the year and into next year. For more pictures be sure to visit our full Disneyland Picture Set.
Pixar Pier was closed to day guests but was open for invited media and for a premiere event.  Here are some pictures from around the area and Paradise Park since I was in neither of those groups.
A line of guests awaiting their entrance photo.  This was as far as you could go without credentials.
The Poultry Palace really sticks out from here.
The Parade Gate says Pixar Pier now.
Walls are down but a rope is up on the other side of Pixar Pier.  Sadness was making her way out of the party.  Also notice the lamp post was painted.  This will be a new Inside Out area next year featuring an attraction that looks to be like (or probably will be) Flik's Flyers.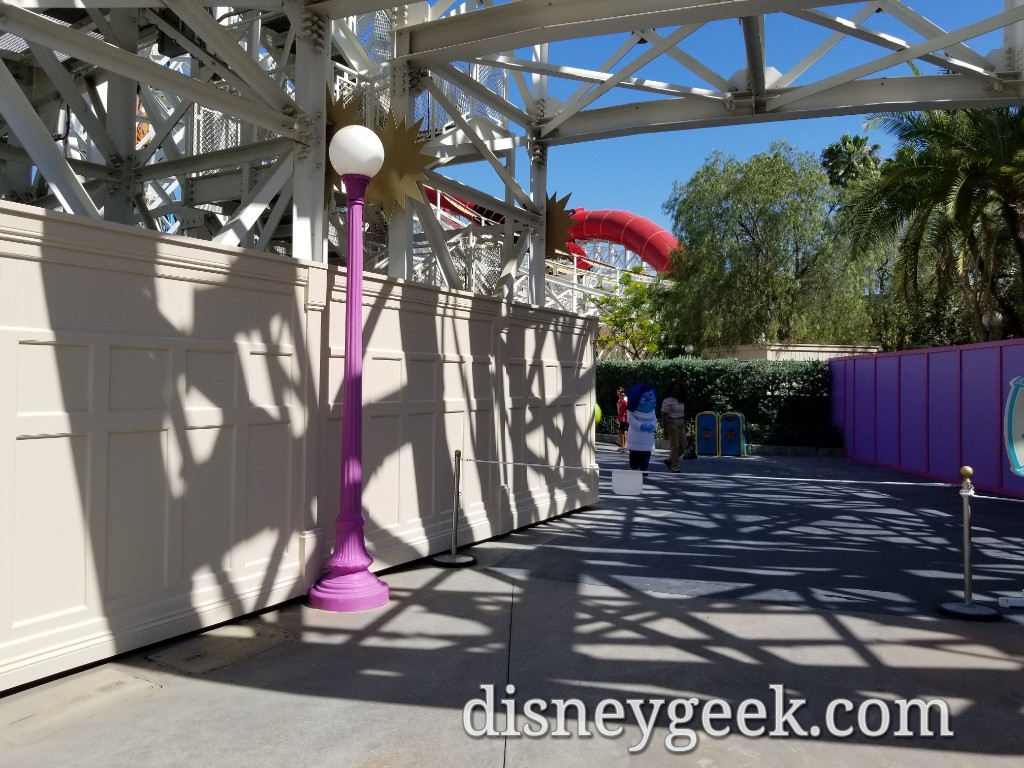 Sadness gave a wave as she passed by.
A Pixar Pals dance party on the Pier.
Several large trees were planted along the Pier since last week.
The Carousel is behind walls and slated to reopen in 2019.
A look as the sun was just about set and lights were on.
The Pier signage is removed from the Zephyr.  This will be part of Paradise Park tomorrow.
---
For more pictures be sure to visit our full Disneyland Picture Set Here are all my in park posts from Friday afternoon.
Some Related Press Releases: