Disneyland Star Wars: Galaxy's Edge Construction Pictures (7/13)
This post has a quick check of the Star Wars: Galaxy's Edge work at Disneyland taken with my cell phone. For more pictures visit my full picture sets and/or our construction progress section. To help put this work into perspective here is the Star Wars: Galaxy's Edge Model @ D23 Expo 2017 (Pictures & Video).
Starting off with an overview from the Mickey and Friends Parking Structure.
A closer look starting on the far right looking toward Critter Country.  The Blue Tarp is still up.
Panning to the left more wire mesh is being installed on the steel structure to form a rock wall.
A closer look at the new rock formation.  Notice the two welders on the right working.
The trees have been planted backstage.  Also looks like a door is added to the wood in the large opening.  Guessing they will be closing up that opening very soon.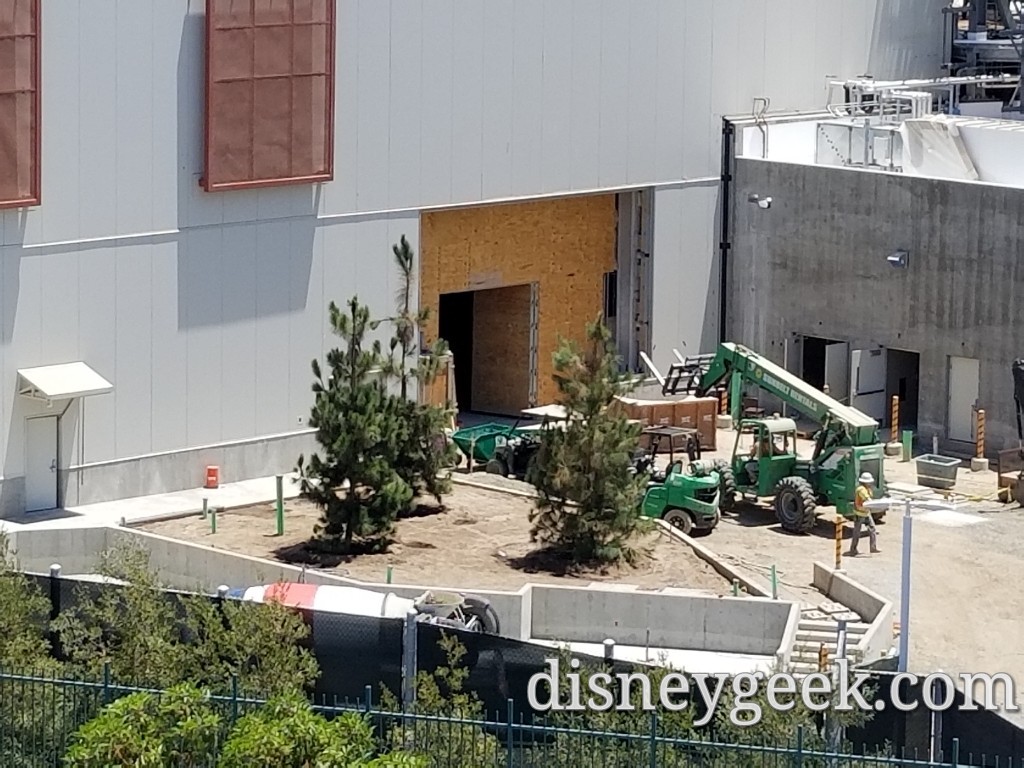 Scaffolding and the steel toothpicks that support it are slowly being removed from several of the spires.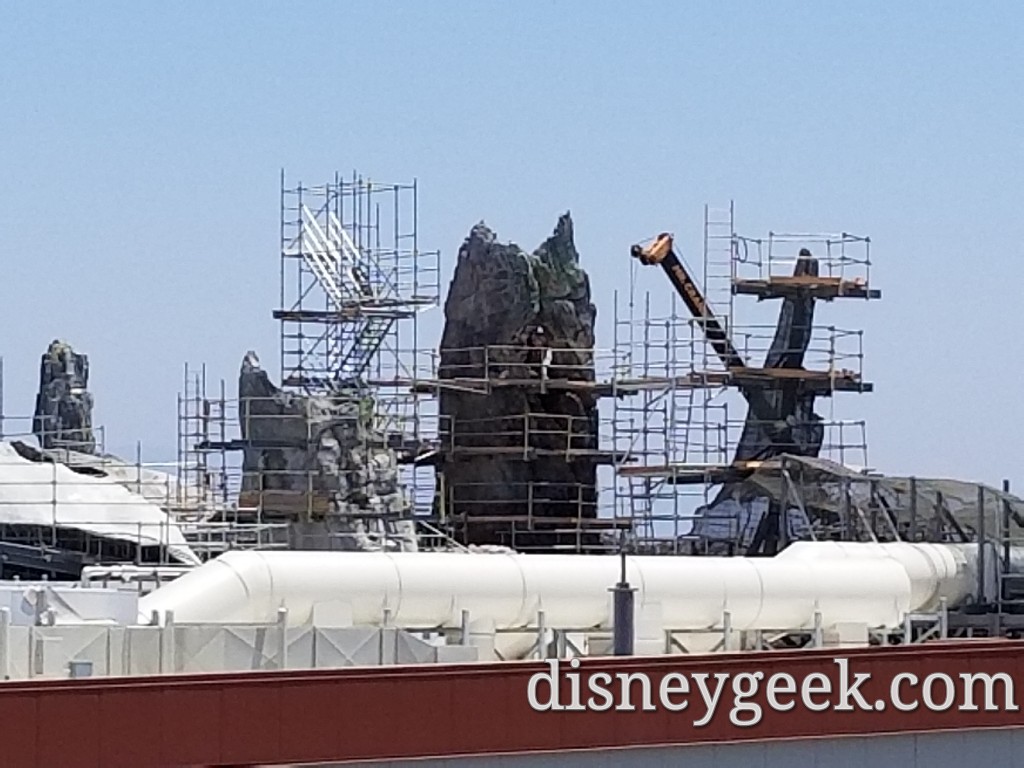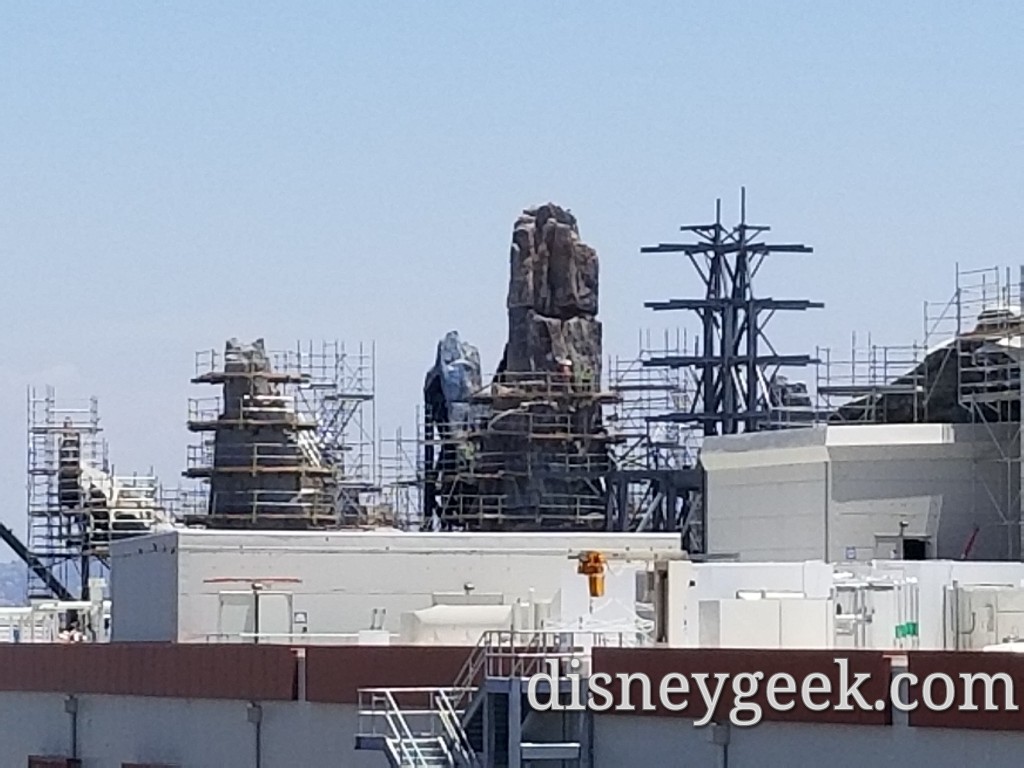 More steel supports are up along the back side of the buildings.  These will soon be spires in the distance for those in the new land.
From Toon Town a glimpse of the top of several Black Spire Outpost buildings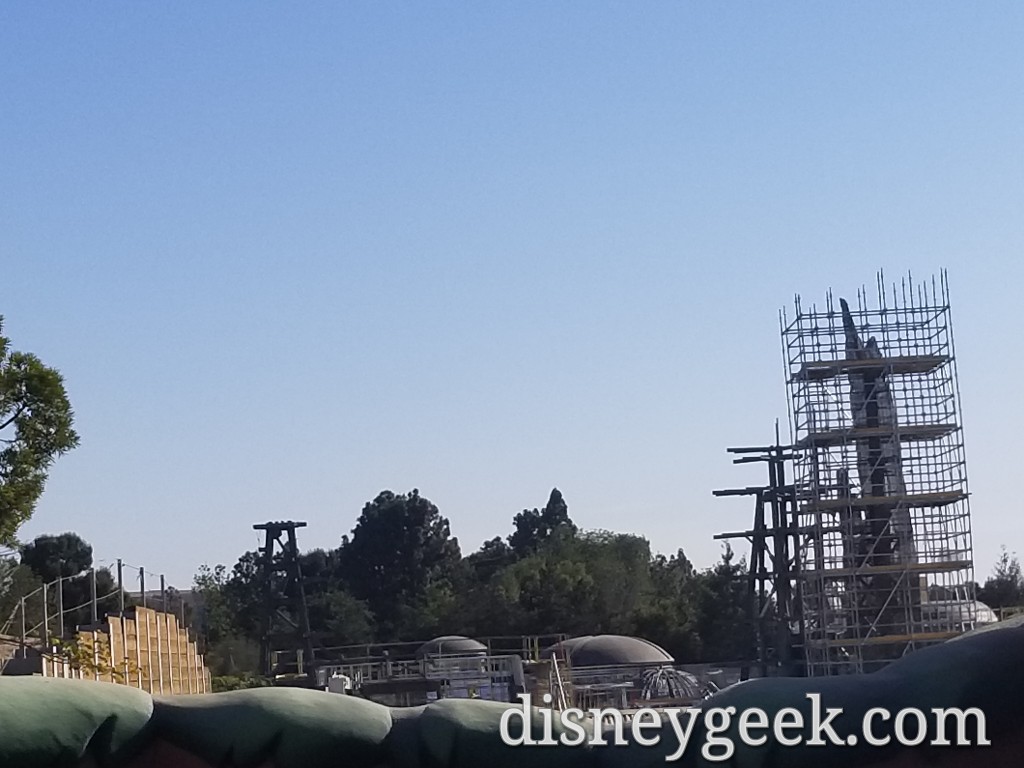 A new spire taking shape. Notice this one has only external scaffolding, no toothpicks like many of the others.
From the Miss Daisy.  Unfortunately I arrived as the sun was setting so you do not get to see the color of the spires.
From Critter Country
---
Related Links
Star Wars Themed Land Construction Video Playlist: