Disneyland Star Wars: Galaxy's Edge Construction Pictures (7/27)
This post has a quick check of the Star Wars: Galaxy's Edge work at Disneyland taken with my cell phone. For more pictures visit my full picture sets and/or our construction progress section. To help put this work into perspective here is the Star Wars: Galaxy's Edge Model @ D23 Expo 2017 (Pictures & Video).
First up a look from the Mickey and Friends Parking Structure.  As is the case now a days not a lot of visible progress from this angle.  The rock formations continue to be revealed and new ones taking shape.
Starting on the left/north side of the site with the support structures for the spires that will be seen in the distance.
Panning to the right more of the spires are being uncovered as the scaffolding is slowly being removed.
A closer look
More support steel for spires rising up.
The wire mesh is being installed and scaffolding is going up around the formation that will cover the steel structure nearest Critter Country.  In the foreground looks like they are leveling and preparing the area for a concrete pour.
A closer look at the rock formation work.
Moving into the park, the view from the Mark Twain top deck.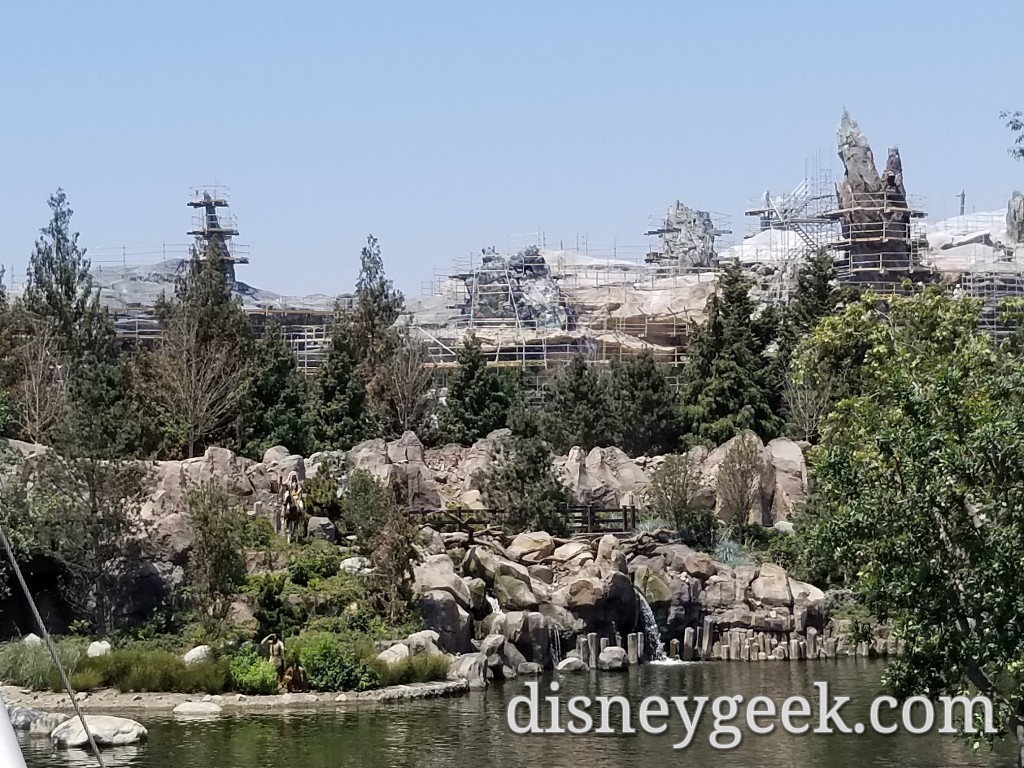 A video clip from the Mark Twain:
From Tarzan's Treehouse
From Toontown
---
Related Links
Star Wars Themed Land Construction Video Playlist: