Disneyland Star Wars: Galaxy's Edge Construction Pictures (8/03)
This post has a quick check of the Star Wars: Galaxy's Edge work at Disneyland taken with my cell phone. For more pictures visit my full picture sets and/or our construction progress section. To help put this work into perspective here is the Star Wars: Galaxy's Edge Model @ D23 Expo 2017 (Pictures & Video).
A crane is lifting wire mesh that will form one of the background spires into place.
More scaffolding is removed.
Closing up the hole in the side of the Battle Escape Building.   Guess that was just to load set pieces and equipment.  I thought it was going to be a service entrance of some sort.
More wire mesh and supplies for concrete have been staged for some concrete work.
Moving into the park, the view from Critter Country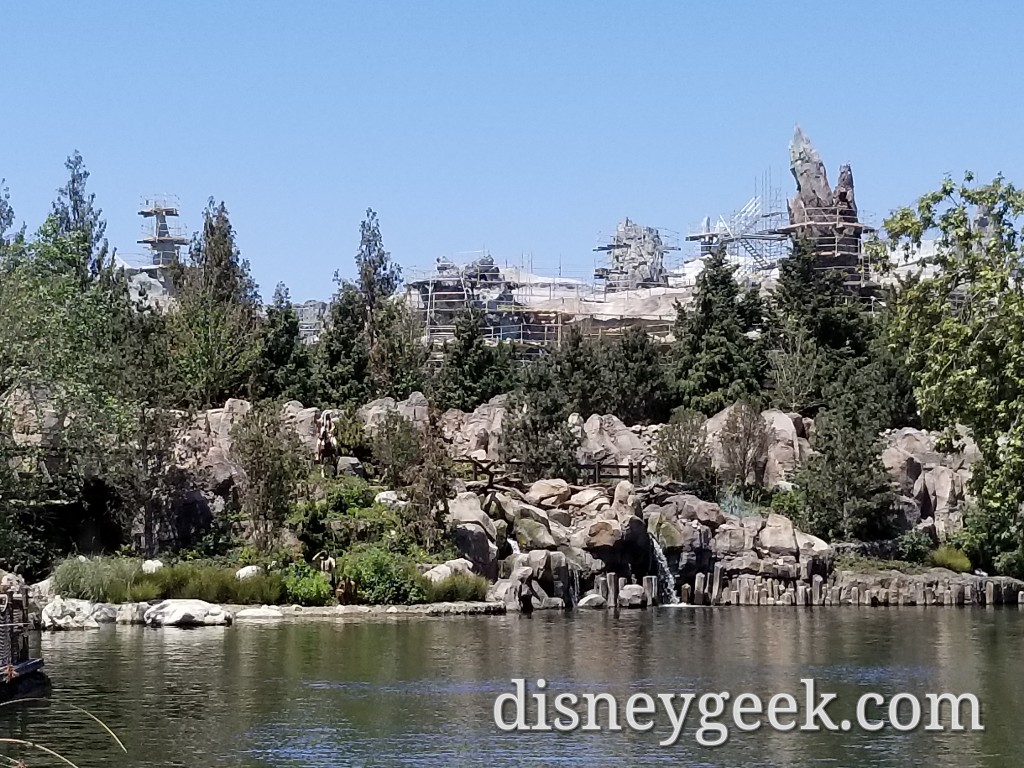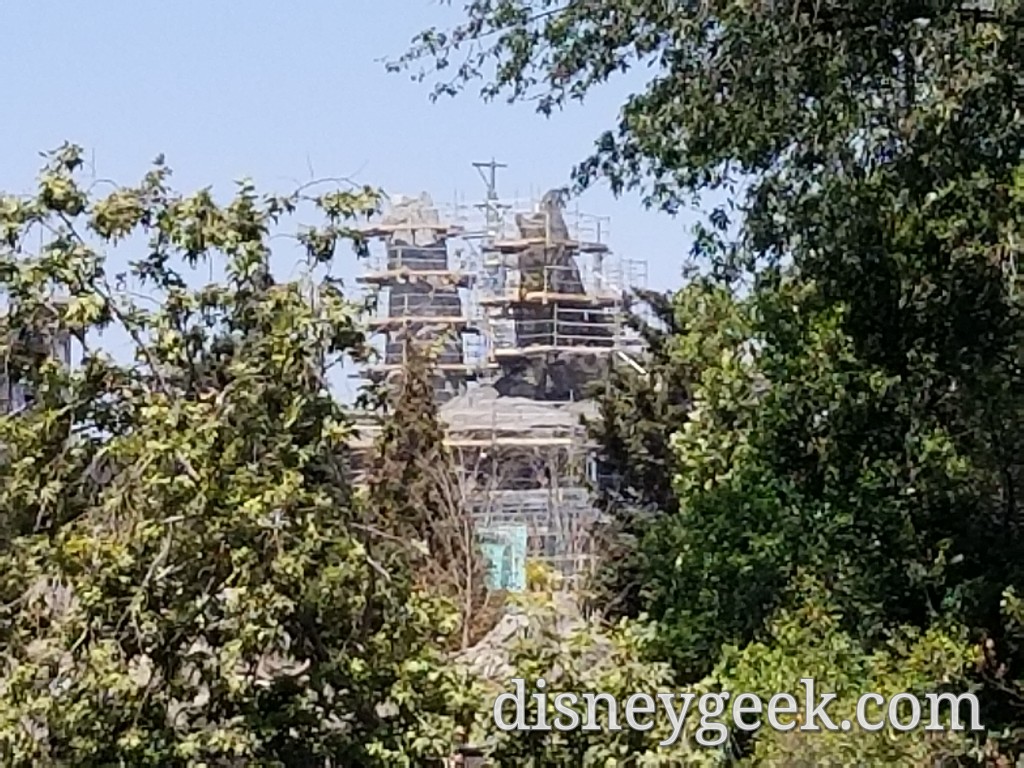 From Toontown
Notice teh plants on the largest formation (better pics in the full set with the SLR).
From the Mark Twain
---
Related Links
Star Wars Themed Land Construction Video Playlist: