Disneyland Up! Balloon Follow-up – What it looks like several weeks after purchase
As part of Pixar Fest the Disneyland Resort has been selling Up! balloons.  These sell for $15 and light up.   Back on July 13 my sister in law purchased one for my nephew.  Today I was at their house and the balloon was still going strong.  It was deflated a little but still able to float up to the ceiling and the light still works.  After over a month and a nearly 2 year old playing with it that seemed impressive to me.  Below is what they look like in the park and then below what it looks like over a month later.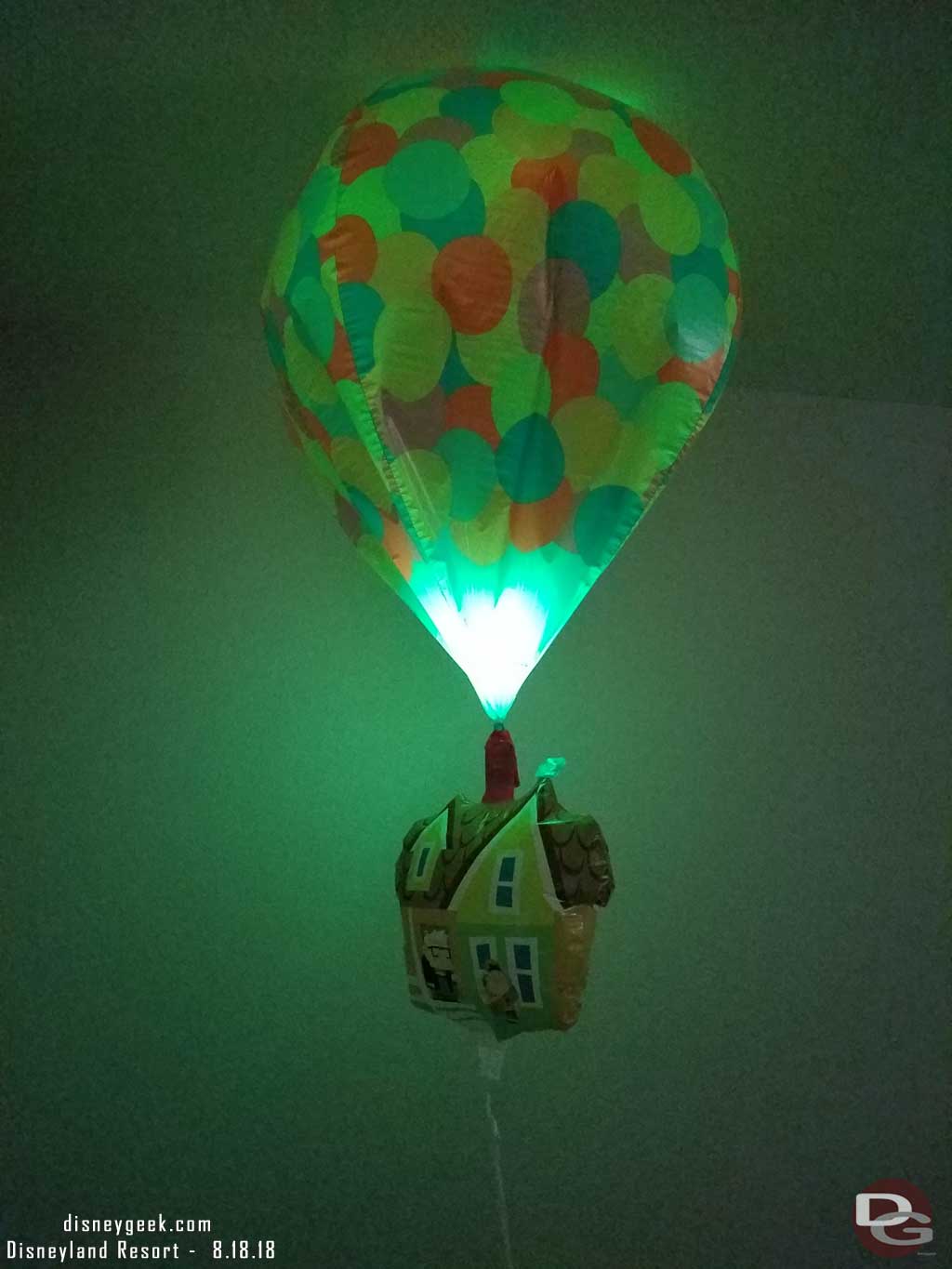 I have a sad ending to my Up! Balloon tracking.  Sometime during the week of 9/9 the balloon "escaped" and floated out an open door and off into the neighborhood before anyone noticed.  So it still had enough lift to get away but it is now lost.