Guest Photos: Disney's Hollywood Studios (Skyline, Bus Stops, Toy Story, Star Wars)
A couple of our contributing retired geeks spent a week at Walt Disney World in early September and shared some pictures with us.  Here are some from their trips to Disney's Hollywood Studios including a look at the Disney Skyliner work, bus stop projects, a glimpse of Toy Story Land and Star Wars: Galaxy's Edge work.  First quick initial thoughts from them:
The new bus stops for the Disney Resorts are a long hike from the front entrance and there is no real shade or cover to protect you from the sun or weather.  The permanent Disney stops will be slightly closer but it is still going to be a further hike than before it appears
The Skyliner seems to be drawing attention both visually and people's attention and will be a big change for the arrival area
Toy Story Land was on par with those they had visited in other Disney Parks.  They enjoyed the attractions but did not feel it was a signature addition and even though two attractions are new they did not really feel that excited by it.   Also the lack of shade/cover in the land was troublesome given the hot/humid days.  On the positive side they arrived before park opening and within the first hour were able to visit all three attractions with no FastPass reservations.
The Star Wars: Galaxy's Edge views from Toy Story Land seemed awkward. Nice to see the construction and views but did not really fit with the land.
Now on to their pictures –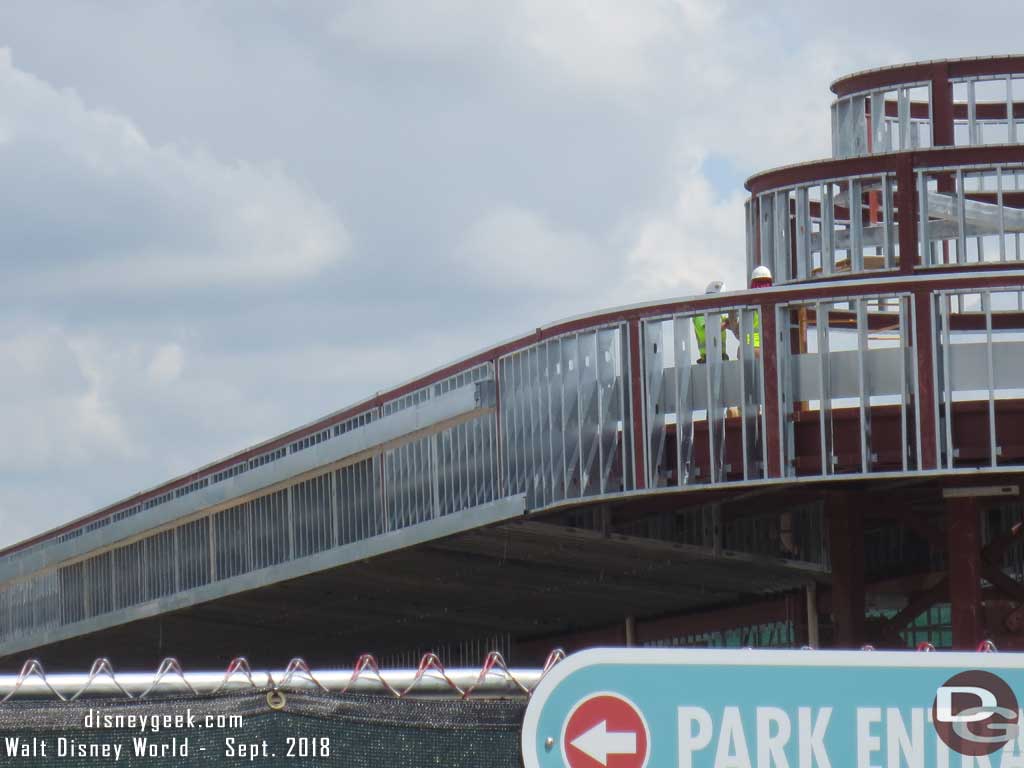 ---
Picture sets from this trip: