Cars Land Haul-O-Ween Celebration (Several pictures)
Several pictures from this evening as I roamed around Cars Land in Disney California Adventure taking a look at some of the Haul-O-Ween decorations during Halloweentime 2018.  Route 66 was decorated and busy this evening.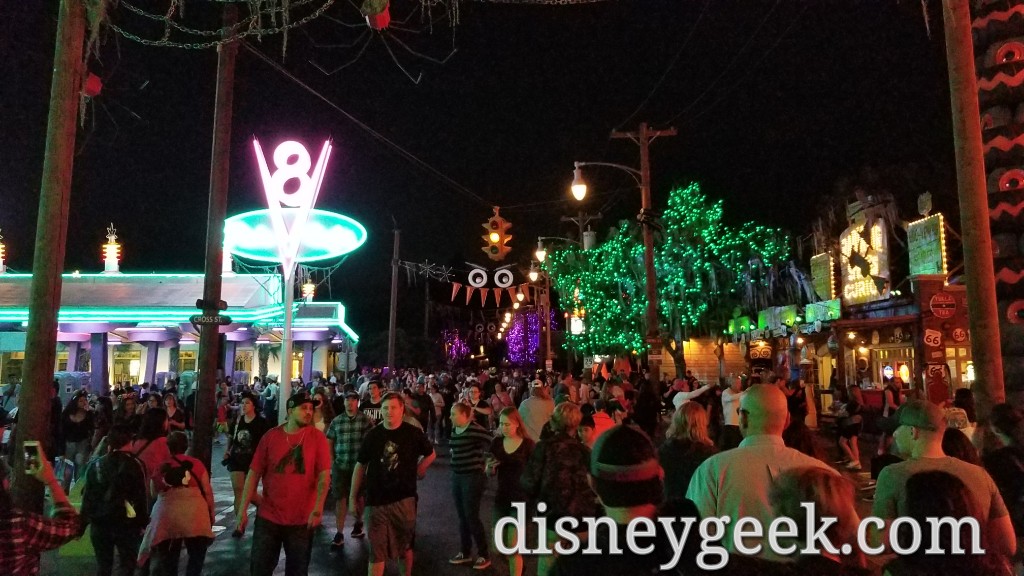 Ghost car near the curio shop
A video clip of Route 66 this evening:
A scare car for sale in Sarges
Cruz dressed as a Pirate at the Cozy Cone
The Cadillac Range with seasonal lighting.
Mater's Graveyard Jambooree