Disneyland Star Wars: Galaxy's Edge Construction Pictures (10/05/18)
This post has a quick check of the Star Wars: Galaxy's Edge work at Disneyland taken with my cell phone. For more pictures visit my full picture sets and/or our construction progress section. To help put this work into perspective here is the Star Wars: Galaxy's Edge Model @ D23 Expo 2017 (Pictures & Video).
An overview from the Mickey and Friends parking structure. Not a lot of visible change this week.
The background spires show little progress.
No visible progress back here.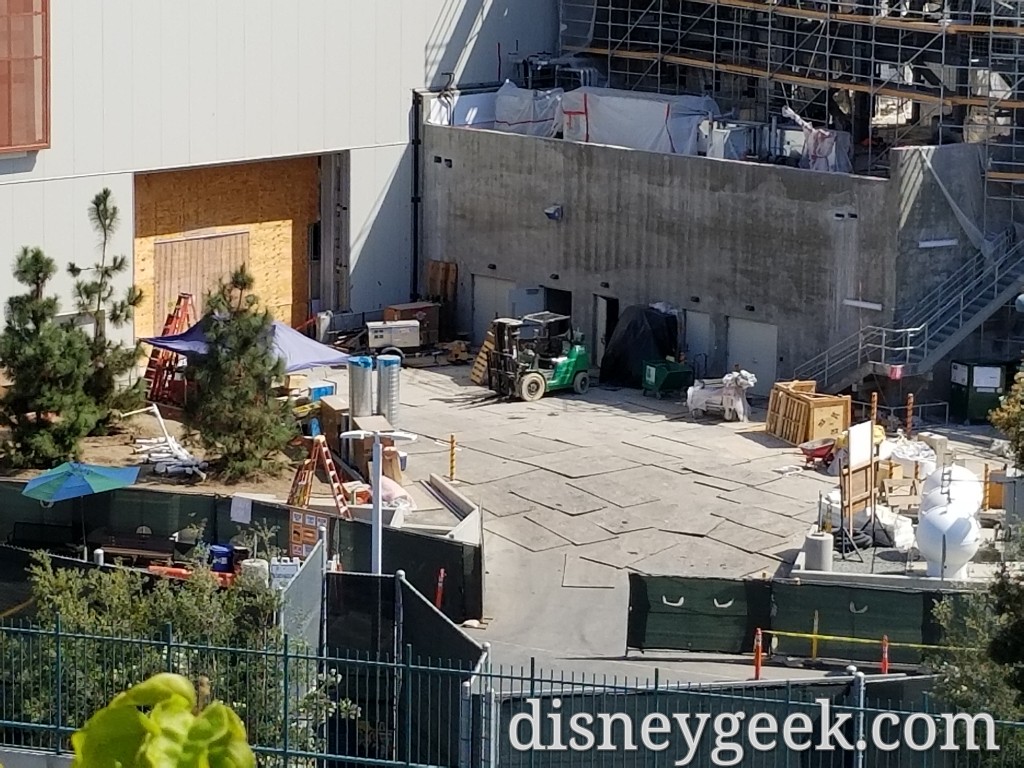 More concrete applied to this rock formation.
From Critter Country
From Toon Town
---
Related Links
Star Wars Themed Land Construction Video Playlist: