Marvel's "Doctor Strange in the Multiverse of Madness" – Maggie's Review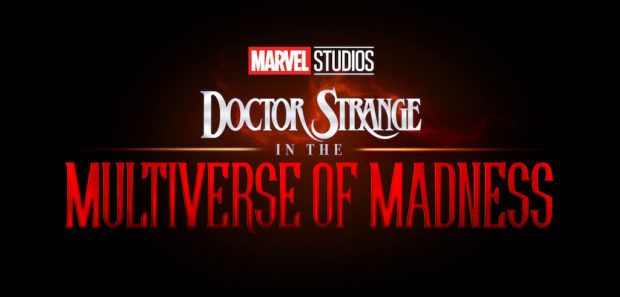 In theaters now is "Doctor Strange in the Multiverse of Madness," the long awaited sequel to the 2016 first installment. Leading up to the film, Marvel has dipped its toe into magic and parallel universes through "WandaVision," "Loki" and "Spiderman: No Way Home," but with this the franchise dives headfirst into the multiverse.
Though named for Doctor Strange (Benedict Cumberbatch), the sorcerer shares top billing with Wanda Maximoff (Elizabeth Olsen) and America Chavez (Xochitl Gomez). Strange seeks out Wanda's help after rescuing the multiverse hopping America from capture by otherworldly monsters. After leading her own ten episode series where she inhabited a different era every week, Wanda breaks new ground in this film in a role completely unique to this or any character in the Marvel Cinematic Universe. On the journey to keep America from harm, the characters discover alternate universes and alternate selves.
It's very difficult to talk too much detail of "Doctor Strange in the Multiverse of Madness" without some broad details of the film. This installment is billed as unlike any other in the MCU: a horror film. While it isn't a straight forward slasher or paranormal thriller, the movie definitely draws on the tropes, tools and imagery of the post "Grudge" horror genre.
Though it is less than two hours, "Doctor Strange in the Multiverse of Madness" feels like about six films in one, partially because of the jumps between multiverses, but more so because of the wild turns it takes to not go much of anywhere. The movie swings from familiar training montages at Kamar Taj and rituals at stone temples to high anxiety pursuits in modern laboratories and dystopian alternate realities. The tone shifts aren't always handled particularly deftly, and at various points in the movie the viewer may find themselves wondering how they bought tickets for a superhero movie and ended up in a psychological thriller.
To be plain, this movie just didn't hit the mark for me, and I'm still not 100 percent positive if that was because of me or the movie. My most charitable comparison is to "Thor: Ragnarok," a third installment that wildly departed from its predecessors into a riskier, more comedic genre take on the superhero film. If I were a horror movie person, perhaps "Multiverse of Madness" would land for me the way "Ragnarok." Uncharitably, the movie is simply wild bordering on completely unhinged. Relatively early in "Multiverse of Madness" the film takes one character to a point of no return and then keeps going. To describe the final scenes of the film feels more like a madlib than a coherent summary.
Though "Doctor Strange in the Multiverse of Madness" was not quite the film for me, I can't say I don't recommend it. I think that my high school students will probably love it as fans of both horror and cameos. It definitely is not for younger audiences and requires a higher tolerance for gore than the average MCU film.
"Doctor Strange in the Multiverse of Madness" is in theaters now.