Press Conference: "Baymax!"
Now playing on Disney+ is Walt Disney Animation Studios' new series, centered around everyone's favorite healthcare companion, Baymax!
The series is made up of six short episodes, each running around seven minutes.  The general format follows Baymax getting activated by someone's distress and then encountering any number of difficulties trying to alleviate it.  Ultimately, of course, Baymax succeeds in his mission to help heal his patients' physical problems… and maybe a few non-physical ones as well.
Earlier this week, creator Don Hall, Producers Roy Conli and Bradford Simonsen, and voice of Baymax Scott Adsit held a press conference for the series to talk about returning to San Fransokyo, giving a robot a heart, and how everyone's a little bit Baymax.
Press Conference Highlights:
Conli on developing the stories:  "For me, this is Disney at its best:  Heart and humor, and a lotta heart.  I was so impressed with Cirocco Dunlap, our writer, who came in and totally understood the soul of Big Hero 6 and understood the soul of Baymax, for that matter.  Between Don, who I think is a brilliant storyteller, Cirocco, and our fabulous directors, we created some amazing new characters for the series.  Each of them has a physical ailment, but as usual, when you have a physical ailment, there's also an emotional element to that.  And in Baymax's little way, he is able to address both.  And you add a little Scott Adsit in there and you got magic."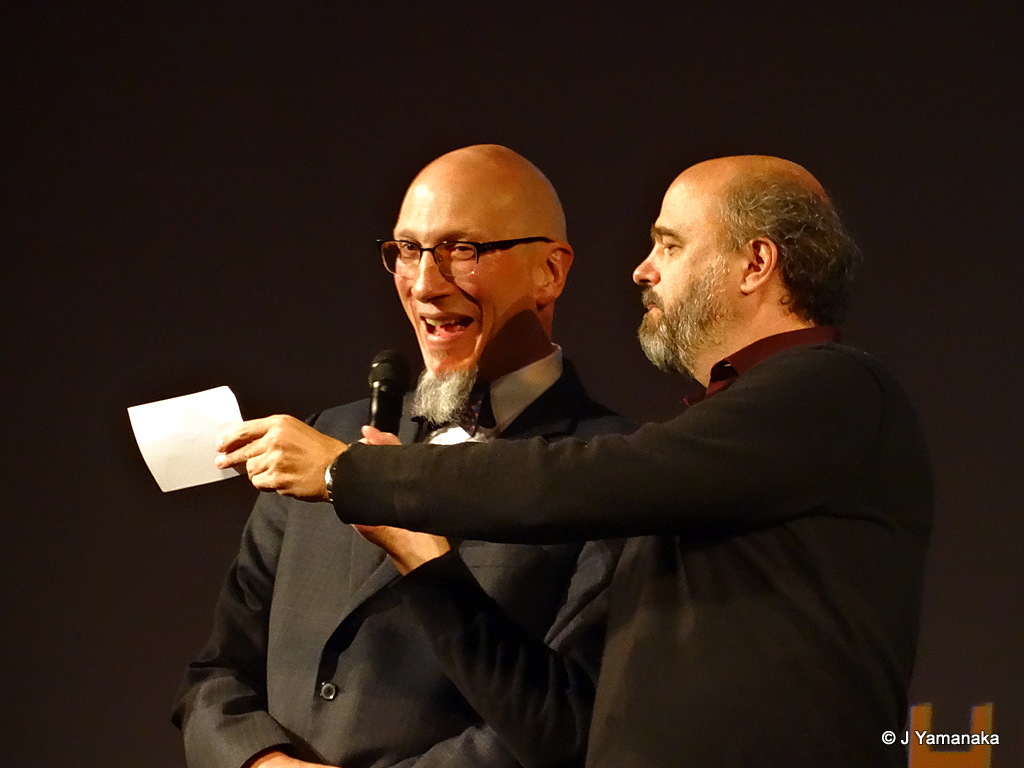 Adsit on the appeal of Baymax:  "…Compassion is the word.  He is very aware of making people feel good and he is in no way judgmental, which is the great thing about him.  He approaches everything equally and is there only there to provide help and support and knowledge.  That's what we all aspire to be, right?  That's what makes him so…I mean, beyond huggable, admirable.  Because he is the best of all of us.  The best elements that we aspire to be, he just is, effortlessly."
Hall:  "There's sort of innate compassion, you know, that is built into him and a relentless desire to help, which we mine for comedy purposes in the series.  Because he is relentlessly focused on that and you can't bump him off of that.  That is his protocol and he will do it.  So, that was part of the fun of the series, is taking that and looking at that from the perspective of a patient who may not want to be helped."
On San Fransokyo:
Conli:  "The world of San Fransokyo is so incredibly wonderful and diverse and inclusive and I think that that's a hallmark in terms of Big Hero 6.  I mean, San Fransokyo is an amazing place that relates directly to our lives and where we are today.  So, it's just a fun world to live in.
Hall:  "Yeah, and that's always been the construct, right?  Like, even though it's a sort of fictional city, the people that live in that fictional city are us.  They're our relatives, our friends, our coworkers, our family…It represents the world as we see it.  So…to be able to kind of express that through the lens of my favorite character, Baymax–it's really been a pretty special endeavor."
Hall on portraying Baymax as a health care professional instead of a superhero:  "It was very intentional to not focus on the superhero thing–not because I don't love superheroes, I love superheroes.  I wanted a different perspective to the series, and I remembered back as a kid, watching shows like medical procedurals where in an hour episode there's a patient who has a thing and the compassionate doctors end up healing that patient.
"And I thought that would be a fun and funny way to look at a show about Baymax.  So, the focus would be on a patient, and it's just that relationship.  It's about Baymax trying to help somebody, and by design, it kind of left out the superhero thing and just let him be a more kind of grounded on-the-street type of superhero like our real healthcare heroes.  Again, not that we're turning our back on the superhero components of Big Hero 6 or Baymax, it's just for the perspective of the show, that's the lens with which we're looking at."
Adsit on being a superhero without powers IRL:  "It's an example of just being available and recognizing what is needed when it's needed.  Baymax is…he's not quite like us, because he has one purpose:  Going around the city, looking to help people.  We can't all do that, but if we can be aware enough to find those moments where our specific skills or compassion is needed, we can put them to good use.  I think…watching him do it constantly gives us maybe a little peek into how we can do it ourselves."
Baymax! is now streaming exclusively on Disney+.