Pictures: A Walk Through Downtown Disney Checking Out Several Projects (2/10/23)
The Downtown Disney District of the Disneyland Resort has a number of projects underway.  Here are some pictures from a walk through this morning to see what's new: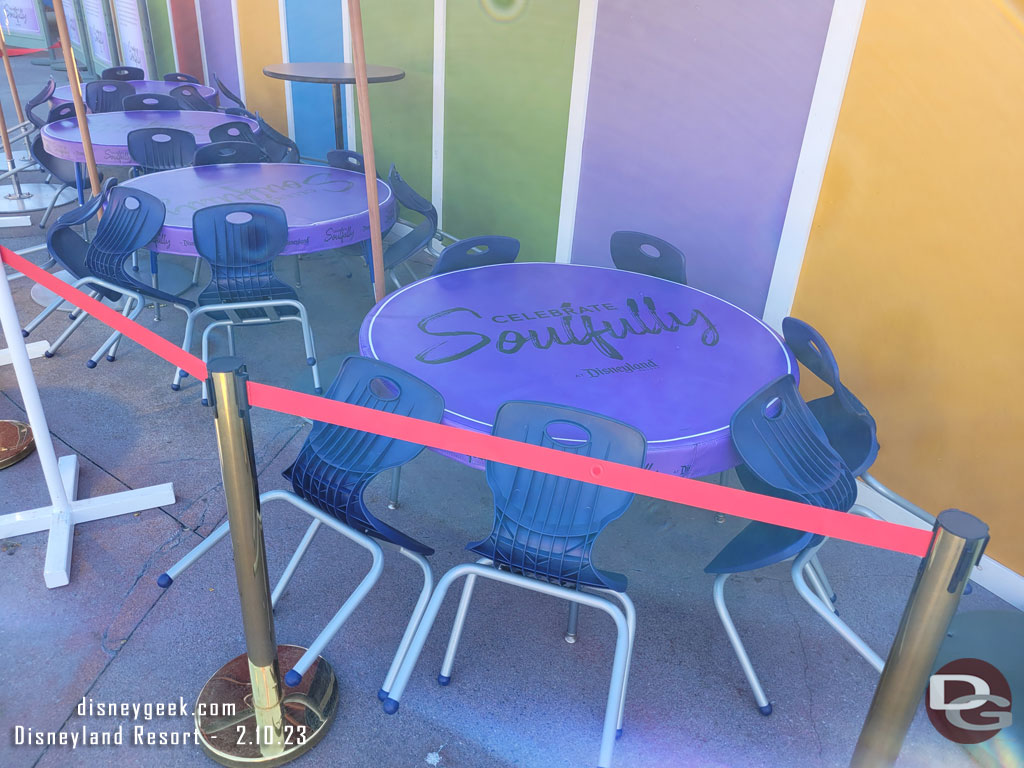 The pavement renovation project has moved to the next section.
The Jazz Kitchen renovation is still ongoing. They have opened an outdoor counter with some offerings from the Express/Quick Service now.
Moving on the renovation work on the Wonder Ground Gallery and Disney Home continues. Scaffolding is now up.
Earl of Sandwich opened since my last visit in the former La Brea Bakery location
For more pictures from this visit be sure to visit our full Disneyland Resort Picture set.