Review: Indiana Jones and The Dial of Destiny – Digital Release
Indiana Jones and the Dial of Destiny has been released on various digital formats.  In this fifth and final film join Indiana Jones on another globe trotting adventure.
In addition to the film is a nearly one hour piece taking a look at the making of the film.  It is divided up into 5 chapters, one for each location in the film.    Here is the official description of the bonus features:
The Making of Indiana Jones and The Dial of Destiny
Chapter 1 – Prologue – Harrison Ford leaps back into action as Indiana Jones! Journey to 1944 as this featurette reveals the filmmakers, characters, stunts, locations, and incredible visual effects that make up the thrilling opening of Dial of Destiny!
Chapter 2 – New York – Blast off to adventure as James Mangold showcases the re-creation of 1969 Manhattan for the Moon Parade chase. This featurette spotlights Helena (Phoebe Waller-Bridge) as John Williams conducts his beautiful new theme for this compelling character.
Chapter 3 – Morocco – The man in the hat is back! Explore Morocco as this featurette breaks down the white-knuckle stunts of the medina tuk-tuk chase and hotel brawl. Meet Teddy (Ethann Isidore), Indy's precocious new ally in the hunt for the dial!
Chapter 4 – Sicily – Meet Renaldo (Antonio Banderas) as he guides our heroes on a perilous underwater treasure hunt! Catch up with Harrison Ford and Phoebe Waller-Bridge on location in Sicily and explore the caverns, traps, and bugs surrounding Archimedes' tomb!
Chapter 5 – Finale – This featurette breaks down the thrilling climax to the Indiana Jones series. Cast and filmmakers James Mangold, Kathleen Kennedy, Frank Marshall, John Williams, Steven Spielberg, and Harrison Ford bid farewell to one of the greatest heroes of all time.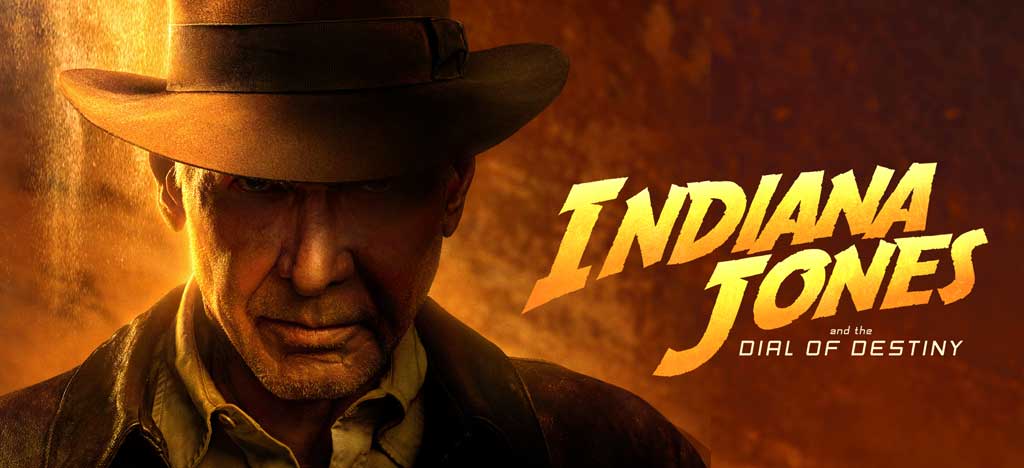 No other features were part of this release.  Disney has yet to announce a disc version nor a Disney+ date.   For more information on this release including the technical specs here is the original announcement.
I found the making of featurette to be ok. I would have preferred more of a focus on the stunts, making of or other aspects of the film vs the character development.  I did appreciate that it was a lengthy piece that included a little bit of many aspects of the production.    I just want more.     I was expecting additional topics to be covered since this is the final film in the series.  Maybe there will be more on future releases.
If you are an Indiana Jones fan and want to learn a little more about the making of the film this is a release worth considering for your collection.    Here is a link to the Amazon Version
---
* This post contains affiliate links, as an Amazon Associate the site earns from qualifying purchases.
** A review copy of this book was provided to us