Disneyland Paris Destination D23 – Update on Disneyland Hotel & Walt Disney Studios Park Projects
Destination D23: Imagineers lift the veil further on Disneyland Paris projects
During Destination D23, the Official Disney Fan Club gathering currently taking place in Florida, Disneyland Paris revealed more about two projects currently underway at the destination: the royal transformation of the Disneyland Hotel and the current expansion of Walt Disney Studios Park.
This is the first time it has been shown from the inside: the Disneyland Hotel, located at the entrance to Disneyland Park, will reopen in the first quarter of 2024 after having undergone a complete, royal transformation. Thomas Muller, set designer for Walt Disney Imagineering, takes us to the construction site of what will become the ultimate royal Disney address, through the majestic lobby, and the elegant Rotunda.  The tour also offers a first glimpse at The Royal Banquet, which will invite guests to attend a royal feast amidst a gallery of paintings portraying numerous Disney royal families, including their famous chefs such as Kronk from The Emperor's New Groove or Chef Louis from The Little Mermaid!
When it reopens, the Disneyland Hotel will be the first Disney hotel that invites guests to celebrate Disney royalty in all its diversity, taking part in a majestic journey through time and the stories that make Disney so successful. Stay tuned on September 12 for more updates regarding Disneyland Hotel!
Another major project that is taking shape a little more every day at Walt Disney Studios Park is the future land inspired by Walt Disney Animation Studios' Frozen, located on the edge of a large central lagoon. Beyond the cranes and construction equipment mobilized for this development, the Kingdom of Arendelle begins to clearly appear, with the first themed facades of the village and the base of the castle, as well as the early structures for the snow-capped mountain which will serve as an iconic background to this new area.
On the other side of the Atlantic, Imagineers are moving forward in parallel on the programming of the Audio-Animatronics® characters who will come to life in the main attraction of the kingdom, of which we can't wait to "open up the gate"! Nearby around the lake, work has started on the rock structures, and construction on the art nouveau style table service restaurant has also started, as you can see in this video.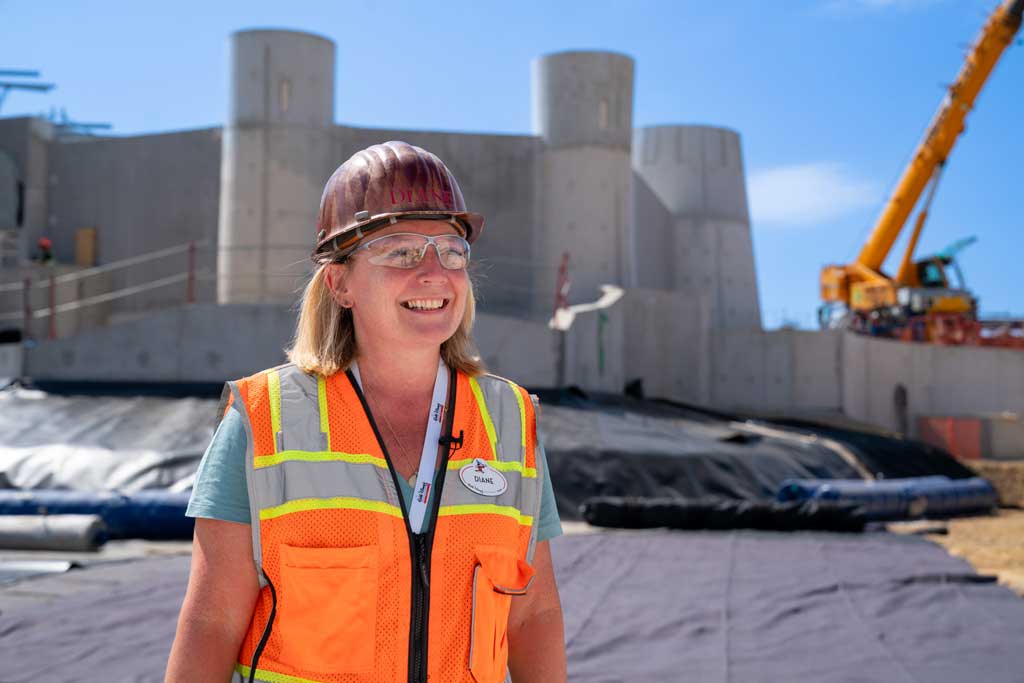 The Disneyland Hotel and the Frozen expansion represent only part of the overall transformation that Disneyland Paris is currently undergoing.
New experiences will be soon offered in the theme parks: Ahsoka will be part of Star Tours: The Adventures Continue, beginning next spring (the original series Star Wars: Ahsoka is currently streaming exclusively on Disney+), and Asha, the heroine of the upcoming Walt Disney Animation Studios film Wish, will also soon be arriving at Disneyland Paris. And with Disney Village which will completely reinvent itself over the coming years, alongside new shows introduced in 2024, not to mention the unprecedented expansion of the Walt Disney Studios Park, more than ever Walt Disney's philosophy resonates with: "We're just getting started"!