Deb's Review: Disney+ Series – Behind the Attraction, Season 2
If you've ever wondered why the Pirates of the Caribbean ride is different at every Disney theme park around the world, or how Disneyland's Indiana Jones Adventure came into being, then have I got a TV series for you! It's called "Behind the Attraction," and its second season returned with six new episodes brimming with behind-the-scenes goodness on Disney+ on November 1.
That's right, I said its second season – so if you slept on the first season, which had 10 brilliant episodes, make sure you go back and watch them! If, however, you enjoyed the first season, which tackled questions about the castles, Haunted Mansion, the Twilight Zone Tower of Terror and more, then you have probably been waiting for this new season as eagerly as I have.
With Executive Producers including Dwayne Johnson (yes, that one!), Dany Garcia, and Brian Volk-Weiss, the new episodes of "Behind the Attraction" reveal the inside scoops on some of your favorite things about Disney, from the aforementioned Pirates of the Caribbean and Indiana Jones Adventure, to Big Thunder Mountain Railroad and the entirety of EPCOT at Walt Disney World. They've also expanded the definition of "attraction" to include memorable experiences like the unique Disney snacks and signature food items, as well as the unforgettable pyrotechnic displays and electrified parades known as Nighttime Spectaculars.
Once again the stories behind these attractions are told in the words of the Imagineers who designed them and the Cast Members who operate them, interspersed with fascinating anecdotes from Becky Cline of the Walt Disney Archives and other little factoids from a variety of authors/Disney experts. Witty voiceover work from Paget Brewster (whose voice you might recognize from the TV series "Criminal Minds" and another Disney production, "Ducktales") and clever editing that intercuts archival footage with present-day video keep the episodes sharp and fast-paced. Beautiful photography from all the Disney Parks worldwide under the careful eye of returning director Volk-Weiss makes it super-easy to binge-watch two, three, even four episodes at once, leaving you wishing there more.
Here's a brief rundown of what you'll discover in Season 2:
Episode 201 – Pirates of the Caribbean
Episode 1 focuses on how Walt Disney decided to use state-of-the-art technology to come up with the beloved Audio-Animatronics figure  we know in the classic versions of this attraction, which eventually became a hit movie franchise — maybe you've heard of it? — and spread to Disney parks around the world.

Episode 202 – Big Thunder Mountain Railroad
Fans of legendary Disney Imagineer Tony Baxter won't want to miss this episode, which covers the evolution of the runaway train thrill ride that has been reimagined at Disney Parks around the world, including Big Grizzly Mountain Runaway Mine Cars at Hong Kong Disneyland.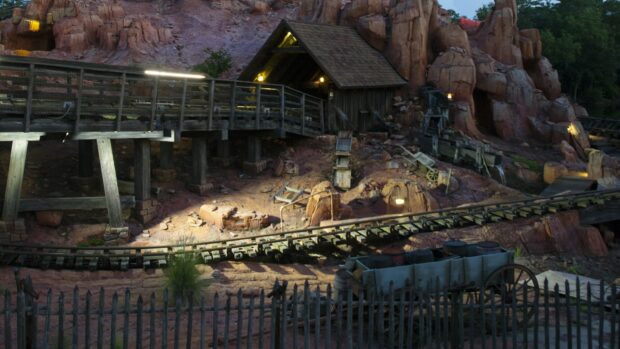 Episode 203 – Indiana Jones Adventure
Executive Producer and director Brian Volk-Weiss deems Episode 3 of the new series his favorite because it's all about his favorite Disney attraction — Indiana Jones Adventure at Disneyland, along with all the other Indy spin-off attractions found in other Disney Parks.
"It's by far my favorite attraction," he said in a recent interview. "And I was walking the track at 2 in the morning with Tony Baxter, the guy who designed it, the guy who built it, and I'm on a quasi-private tour with him. And, by the way, the show lights are off, all the work lights are on, and… I've done nothing better in my career." (Don't miss our Q&A with director Brian Volk-Weiss on the second season of this series HERE.)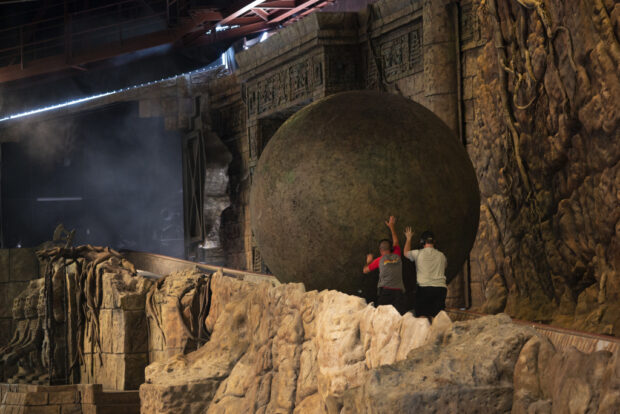 Episode 204 – EPCOT
It may seem a stretch to call the whole of EPCOT an attraction, but hear me out: When it opened in 1982 at Walt Disney World Resort, it was the biggest Disney park yet, founded on original concepts direct from Walt Disney himself. Hearing how the park went from the idea of an almost utopian city, to almost not happening at all, to the wonder it is today, with Spaceship Earth as its anchor, and the country pavilions and state-of-the-art attractions — well, that story never gets old.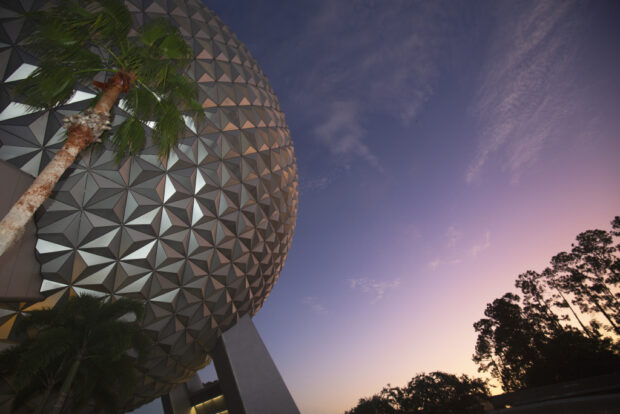 Episode 205 – The Food
OK, you may be thinking, is FOOD really an attraction? If you have been to a Disney theme park you know the answer to that question is an enthusiastic YES. Now more than ever, as we live in an age where it's not uncommon to see park-goers standing in front of the castle to take a photo of their Dole Whip or turkey leg to post on social media. This episode not only reveals the stories behind the development of all those tasty Disney treats and other specialty dining experiences, but also the logistical secrets of just how many items are produced on a massive scale. (And for more on how Disney FOOD is really an attraction, don't miss our interview with Chef Brian Piasecki and Gary Maggetti, Food and Beverage, Disney California Adventure, HERE.)
Episode 206 – Nighttime Spectaculars
Further broadening the definition of "attractions," Episode 6 of the series features the Disney Park nighttime spectaculars. If you've ever been to a Disney theme park you know that means more than just ordinary fireworks. This episode delves into the evolution of nighttime parades and fireworks displays and how they have become the technological marvels they are today, with not only pyrotechnics, but mist screens, projections, lasers, drones, synchronized musical scores and more. This episode in particular is chock full of little behind-the-scenes nuggets (I never knew the story about the first Tinker Bell who flew from the Matterhorn to the castle at Disneyland!) and is a fitting way to conclude this season of the series — with a bang!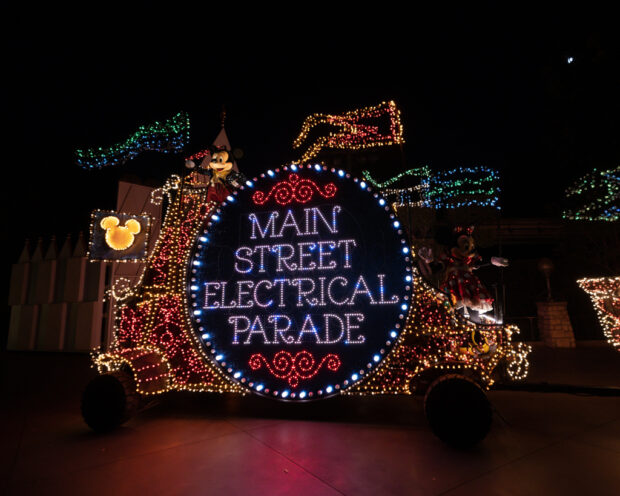 All six episodes of the new season of Behind the Attraction are streaming now on Disney+.
Check out the Season 2 trailer for a glimpse of what's in store!