Walt Disney World – Day 2 – 12/10/13 – Recap
Here is a trip log including some videos and pictures from Day 1. The full picture set, all videos, and my thoughts/observations will be posted once I return to Los Angeles. Let me know what you think of this format/concept.. any suggestions?

12/10/13, 22,855 steps, 8.6 miles
Started off this morning meeting a friend in the lobby of the Boardwalk.
Then heading to the Animal Kingdom.
Made our way through the park and out to the Safari.
It had a posted 20 minute wait but looked shorter so went for Standby. Turned out to be about a 10 minute wait only.
After the Safari roamed through Pangani Forest then made my way over to Asia.
Some of the group went on Everest
I took pictures of some equipment in the lagoon and waited for them.
Continued on past Dinoland and back to Discovery Island. Ended up at Pizzafari for lunch. Bid everyone else goodbye then I walked back along the water by Flame Tree BBQ and out to Asia.
Returned to Africa and decided to go for a second Safari.
Used a Fastpass this time.
Once back stopped by Camp Minnie Mickey.
then headed for the bus and back to the Boardwalk to rejoin my family and a group of friends for dinner. On the way over to dinner stopped by the Swan and took a look at the chocolate display.
Then walked across to the Dolphin for dinner at Shulas.
After a great meal walked along the water and by the Yacht & Beach Clubs to the International Gateway. The others took the boat back to the Boardwalk and I went to Epcot. Stopped by the UK to hear the end of a set by the band then saw Father Christmas.
Continued on past Canada and around by Mexico.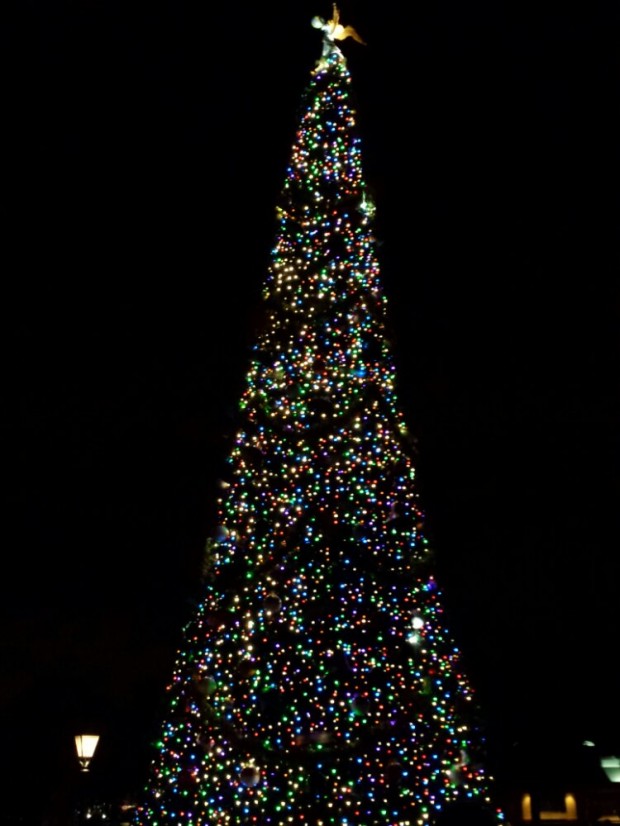 I walked quickly continuing past Norway, China, the Outpost, Germany, and Italy to reach the American Adventure with a few minutes to spare before the Candlelight was to begin.
Watched the ceremony.
Then strolled around World Showcase to find a spot for Illuminations. Ended up on the bridge again to cut down on some steps back to the Boardwalk.
After the show headed back to the room to call it a night.